Tony Moly is a South Korean cosmetics brand which wants to revolutionize the skin, their own logo says "Skin Revolution". The name Tony Moly means "putting style into packaging", which they definitely do so. Today I am reviewing Tonymoly Appletox Honey Cream from their product range…To know whether it did the job, keep reading!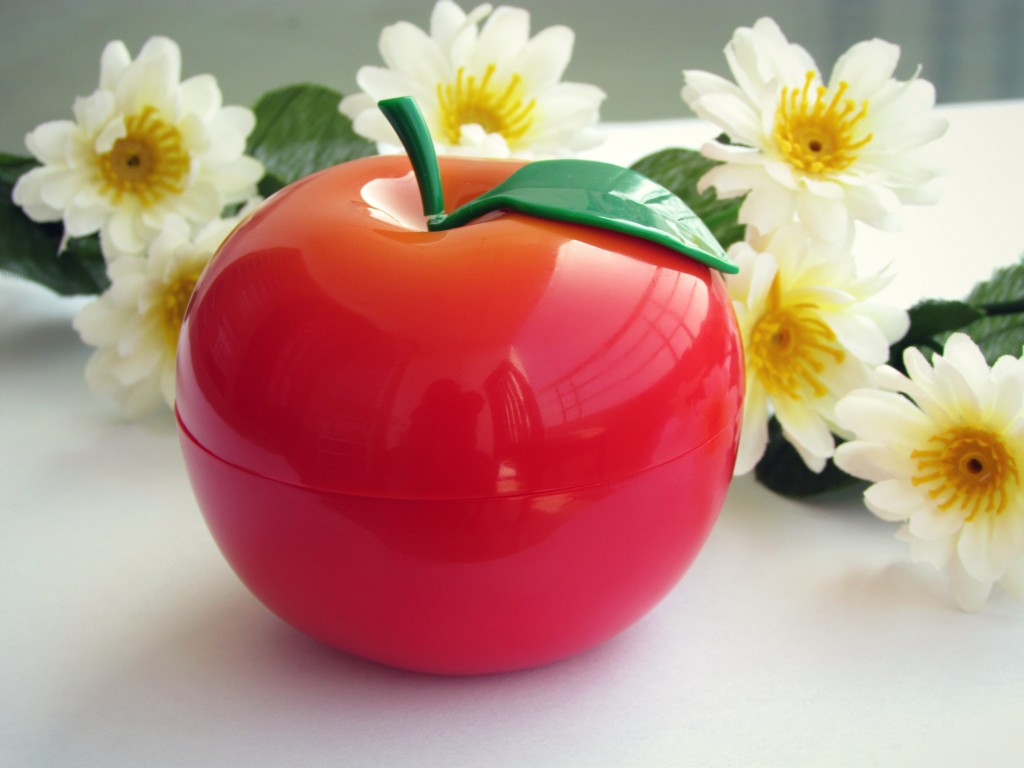 What does Tony Moly claim about it
"Tonymoly Red Appletox Honey Cream contains Manuka honey extract from the wild trees of New Zealand that provide an immunity and anti-bacterial effect. Royal Jelly extract cools down skin troubles, making it good for sensitive skin. Black honey is rich in minerals and amino-acid, which nourishes and moisturizes skin. Apple acid ingredients smoothes skin while Propolis provides anti-oxidants. The sticky texture relaxes the muscle membrane to give elasticity."
Packaging & Price :  It's the size of a real apple, just a little fuller around the edges. It holds 80ml of product inside.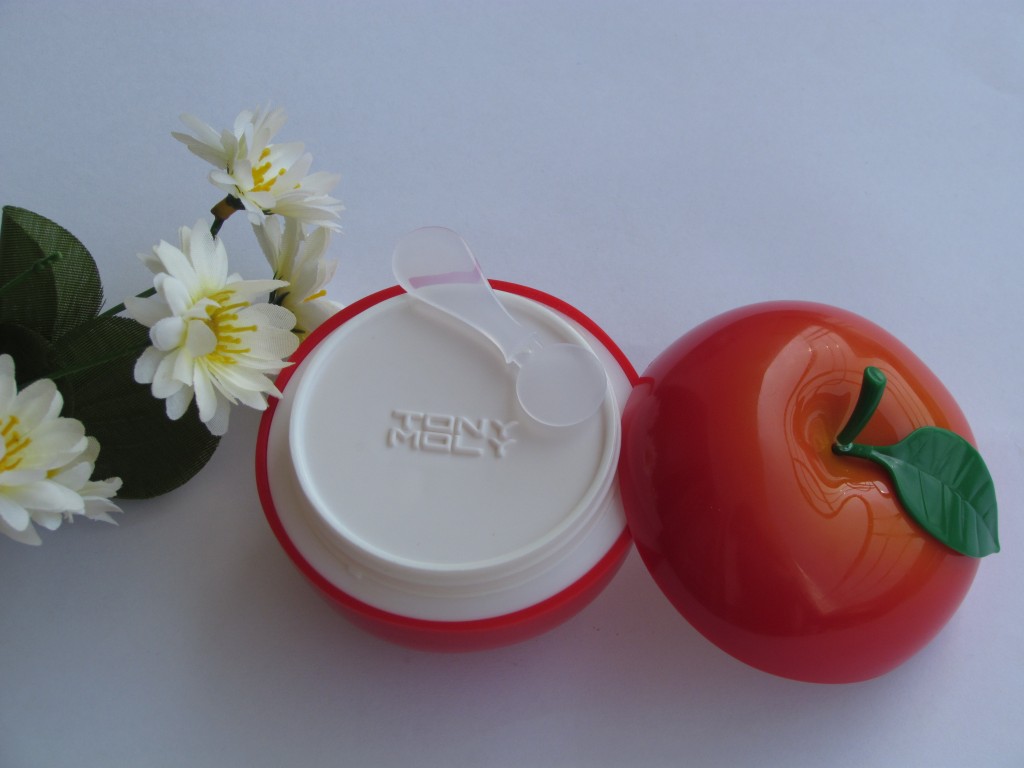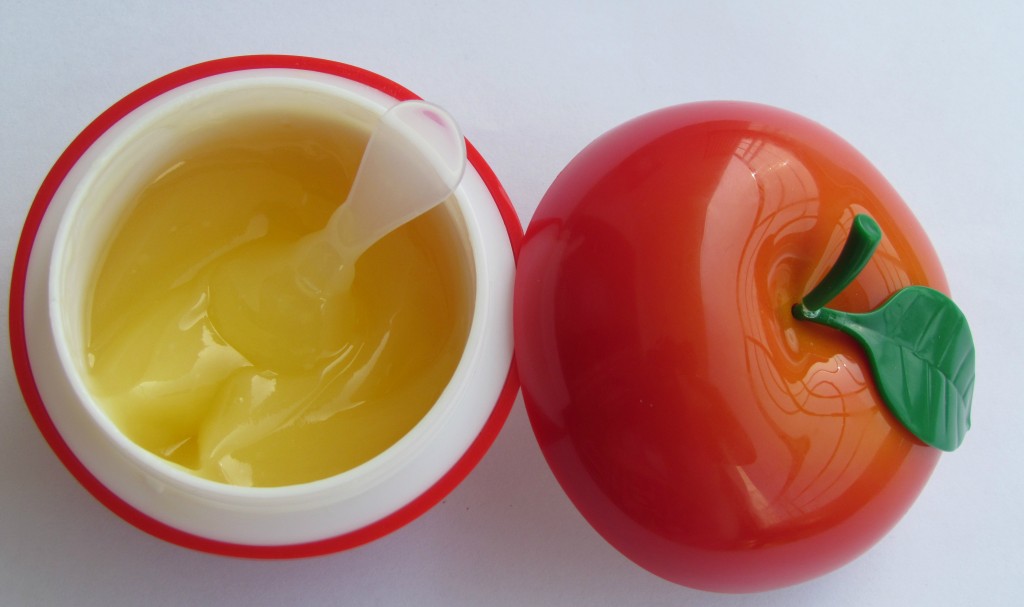 My experience using Tony Moly Red Appletox Honey Cream
Tonymoly Appletox Honey Cream comes in an adorable red apple container. It's so cute! I just love it! I have never seen such gorgeously packaged products in the rest of the international skin care products, except Korean.. I received it in my Cutie Pie Marzia 2 Memebox.  When the top half of the apple is twisted off, you'll find a white stopper covering the yellow product.  It also comes with a spatula, so you don't have to dip your fingers into the actual jar!
Though the product's described as a "cream" -The "cream" is quite viscous. It has a semi-thick consistency, and is very sticky at first place. It's yellow in colour, and honestly – it's one of the best things I've ever smelt in my life. EVER.  freshly cut apples!! I just want to eat it the moment I open it..
Tips to apply: Apply appropriate amount to face, tap slightly until absorbed completely. Put your palms on your face and hold – the heat from your hands (as well as the tapping) will help the product absorb into your skin quicker and easier. Because the gel is so viscous, it's easy to control how much you want to put on your face. It spreads easily on the skin as well!
Pros
– Affordable
– Moisturizing, softens skin
– Cute packaging
Cons
– Quite sticky ; Not travel friendly at all!!!
 Overall Verdict: Considering the stickiness part aside, using this product was a overall a decent experience! It did what it promised. I  used it as a sleeping pack every other day . It made my skin softer and moisturized. I had been having some trouble skin recently after using Sigma Polishing tool. On top of this, I have extremely sensitive skin- This didn't give me any break outs or any other problems like that. I was happy that it worked well! Also, the key ingredient honey is known for its skin beneficial properties, so its no surprise that the Tonymoly appletox honey cream works excellently for the skin. The product itself is excellent for its price, Quite affordable and extremely cute packaging… You might need to hide it from small children…hhehe 😛 – You only need a teeny tiny bit each time to cover your entire face, this will go along way!
Will I repurchase : Yes, I will
Have you used this? If yes, do you like it?
Buy this product from Memebox for 5 $ now – Use code EPICSTEAL30 at checkout to get free shipping on orders above $30.