Let me start this post by a confession, I am obsessed with blushes. I have a lot of them…Seeing this you will know why I love this blush so much. Look at the packaging..Anyone will instantly fall in love with it. Makeup Revolutions's heart blushers are the cheaper option (or dupes) to the Too Faced Sweethearts Perfect Flush Blush. I have already reviewed Makeup Revolution hearts highlighter here. In this post I am going to review the Blushing Heart Triple Baked Blusher.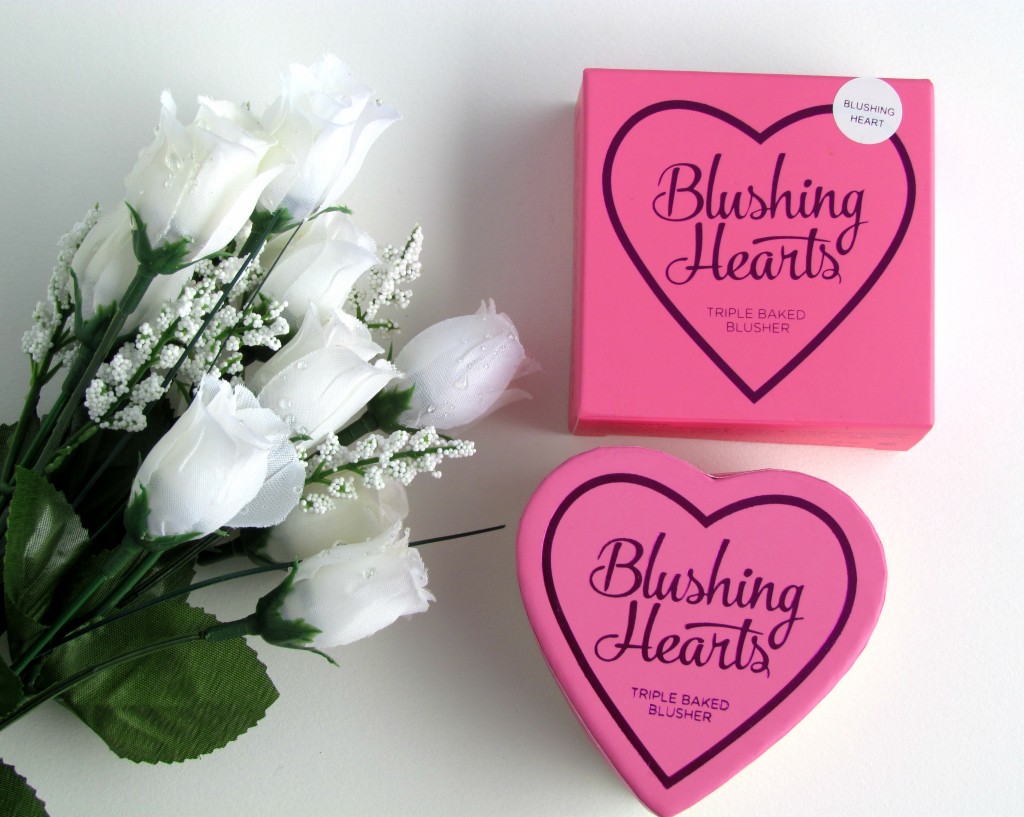 The I Heart Makeup line is a range offered by Makeup Revolution. There are six different shades of the Blushing Hearts, including bronzers and a highlighter, as well as blushers. Packaging really attracted me and I had to try these out…
Product Description
Triple Baked Obsession – by the lovely people in the I ♡ Makeup factory – made in a 3D Heart shape!
Blush Heaven – 3 shads in each blush merged together – Blush to Send You To Heaven!
Packaging & Price : 4.99 GBP (around NZD $10); Buy from here
Look at that pretty packaging! Cardboard heart shaped packaging. The heart cardboard case is not as sturdy as one think. So, definitely, more care has to be taken while travelling with this highlighter in your bag.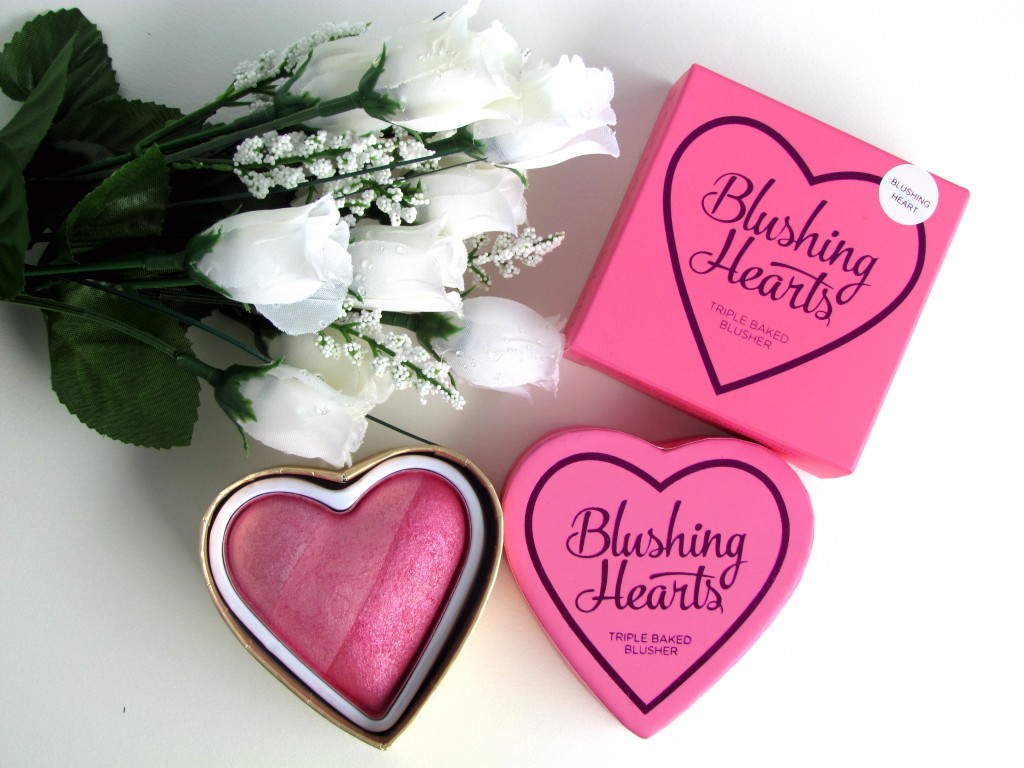 Ingredients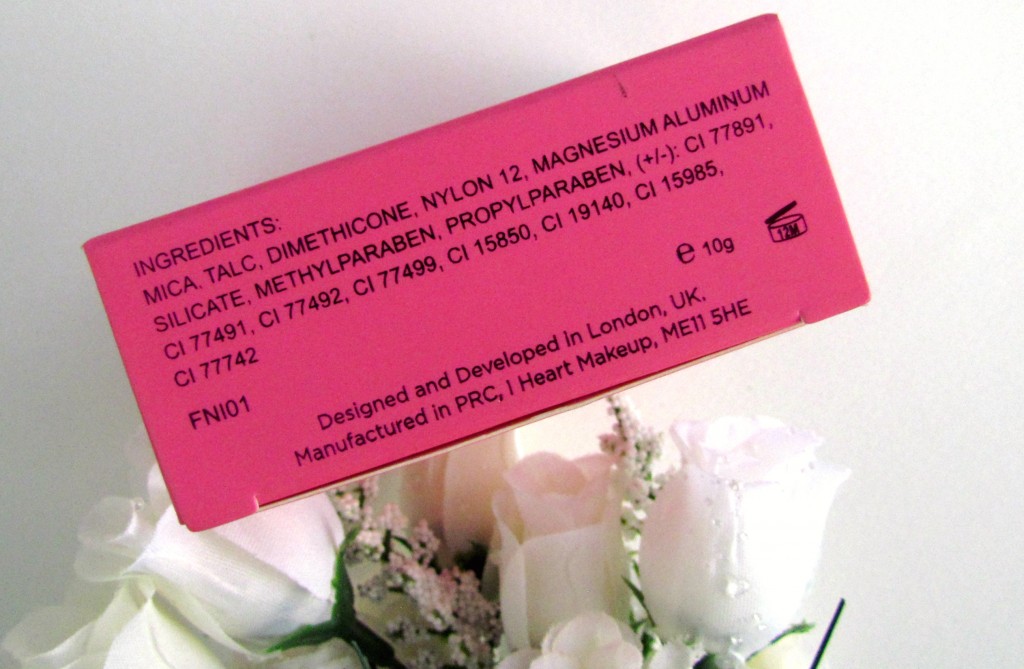 More Pictures & my experience using it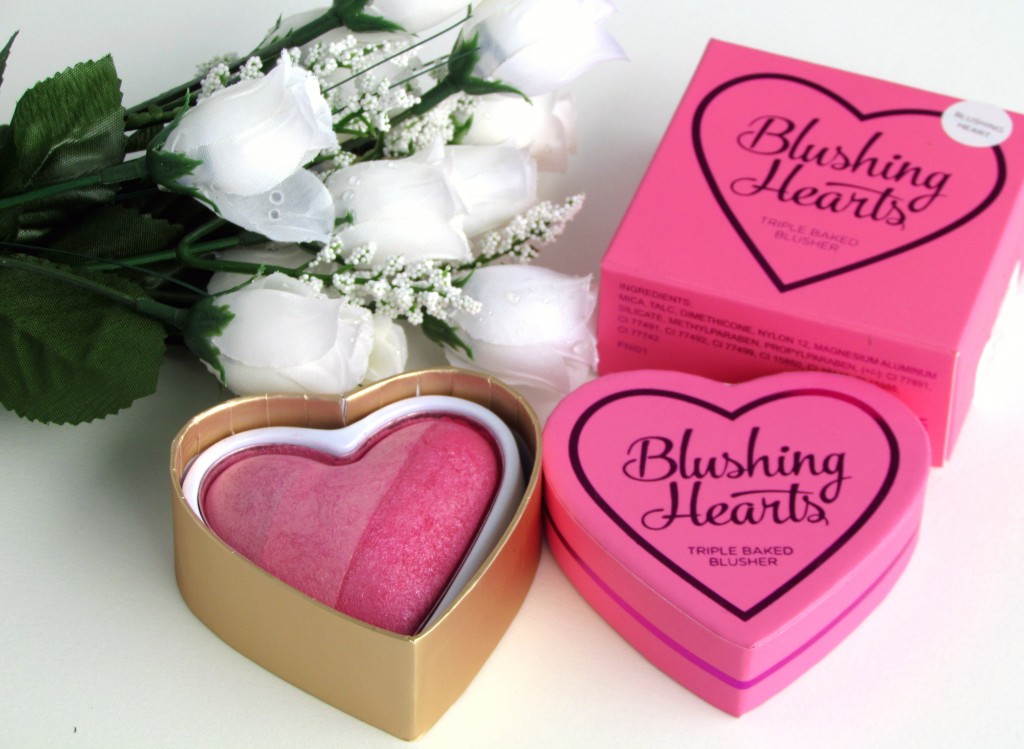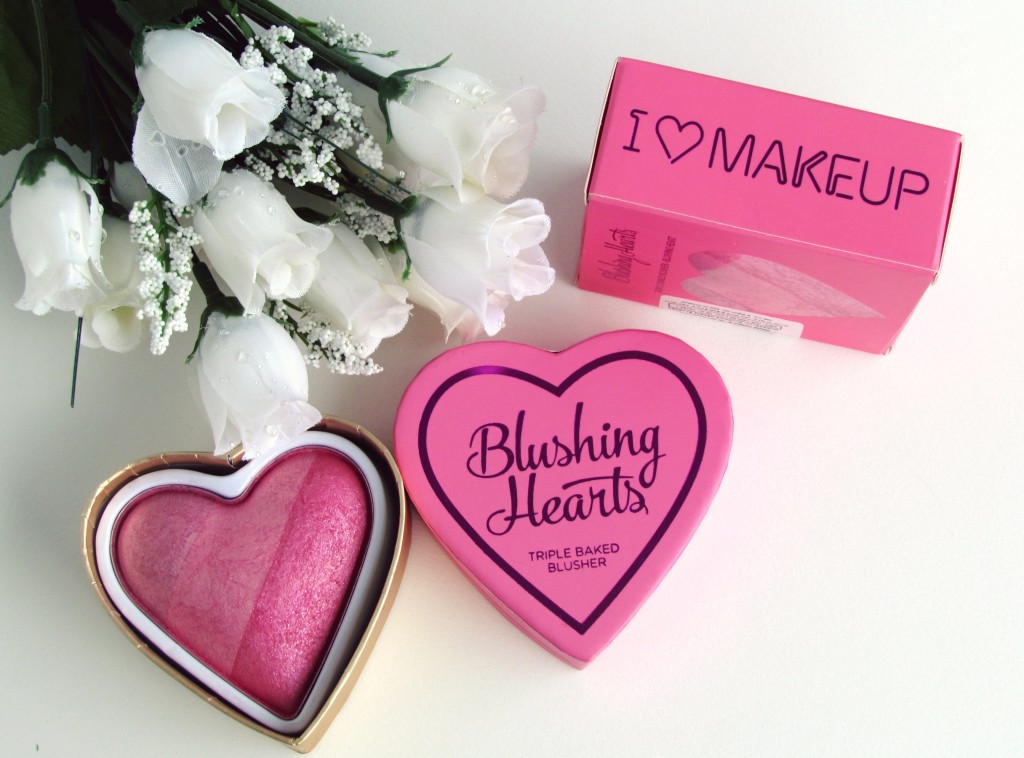 This heart has three different shades of pink and once blended together it gives a nice, light pink colour. You can use each shade separately, but it's much easier to just swirl your brush in the whole pan. These are definitely not matte, they have a quite a bit of shimmer to them, but I find it to be quite subtle and not like chunky bits of glitter. They're good on the blending front and work will as blusher/highlighter hybrid.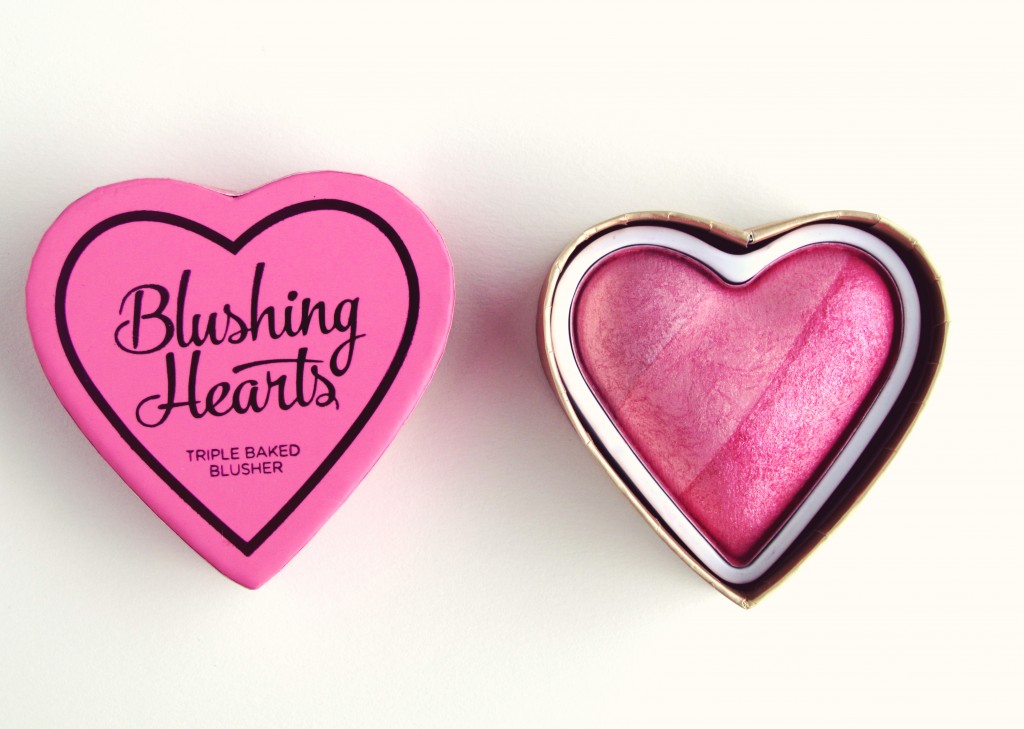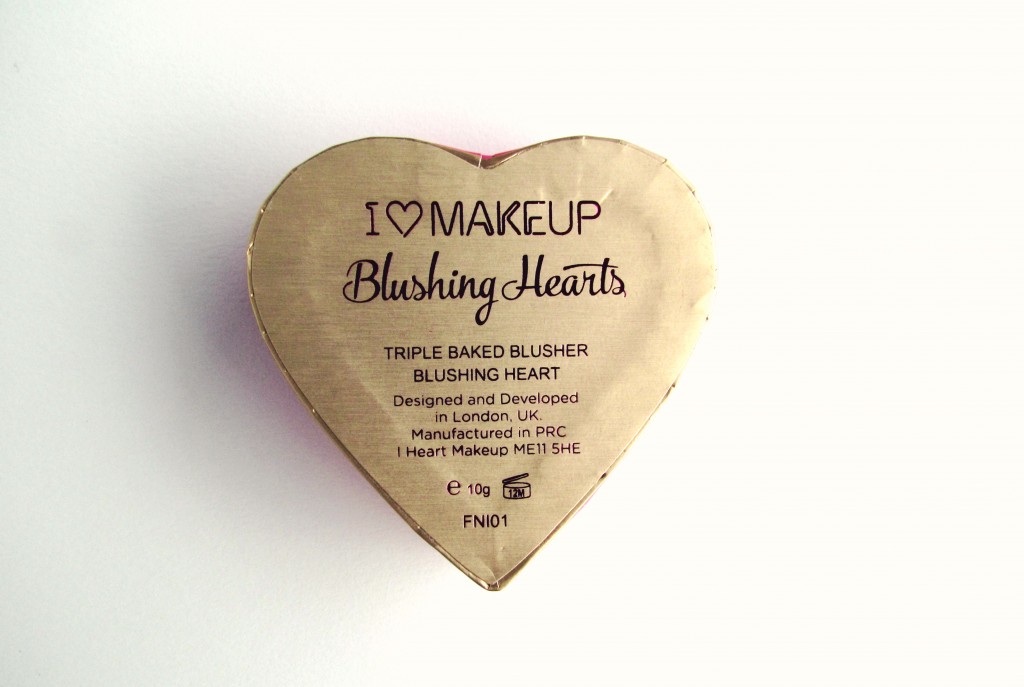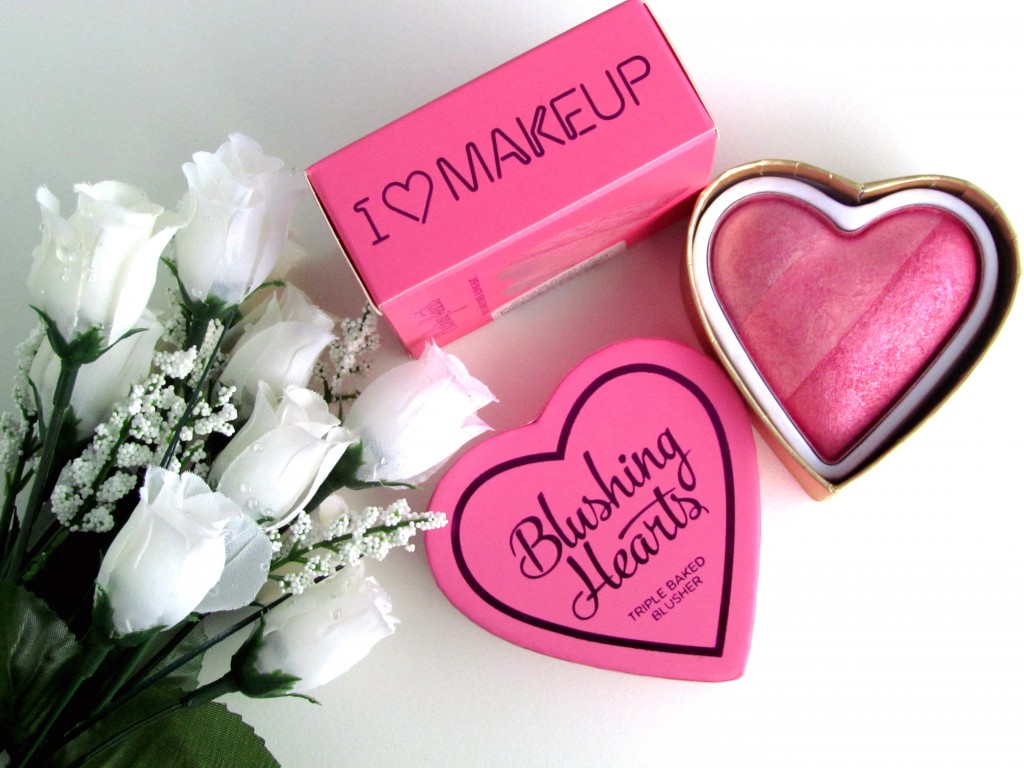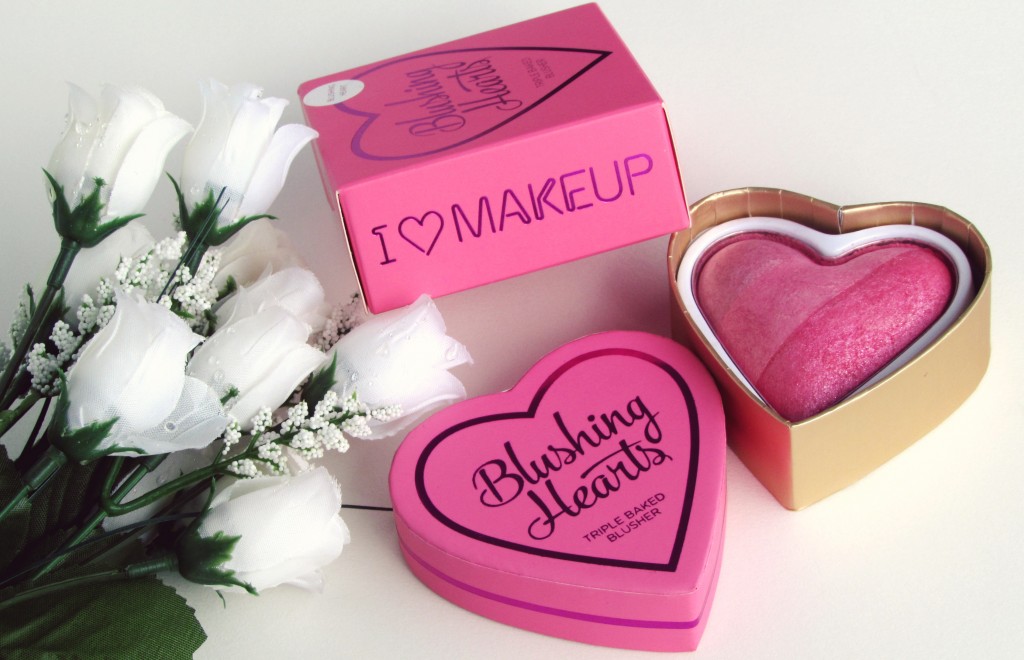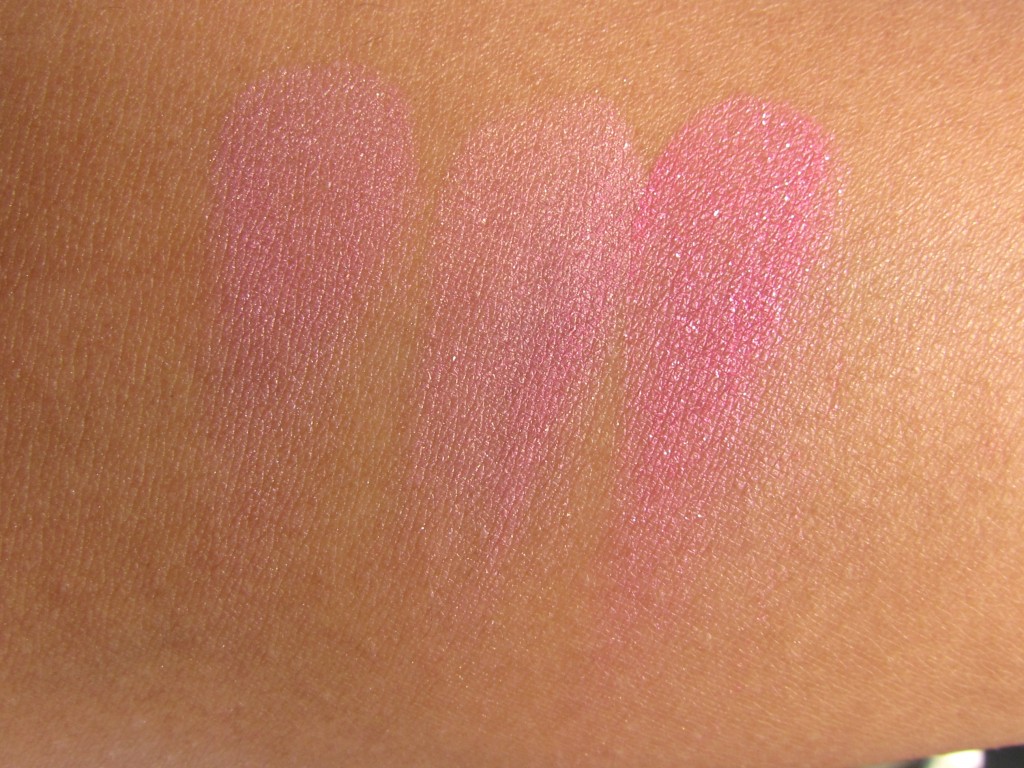 Overall, The packaging is a bit tricky, though it looks pretty, its not sturdy- definitely not to travel with. I am really impressed with how the actual product performs. Overall for the price, they are awesome! Good dupe for the Too Faced Sweetheart blushes. So beautifully pigmented that I cannot believe it is £4.99  (around NZD $10), you can't go wrong!