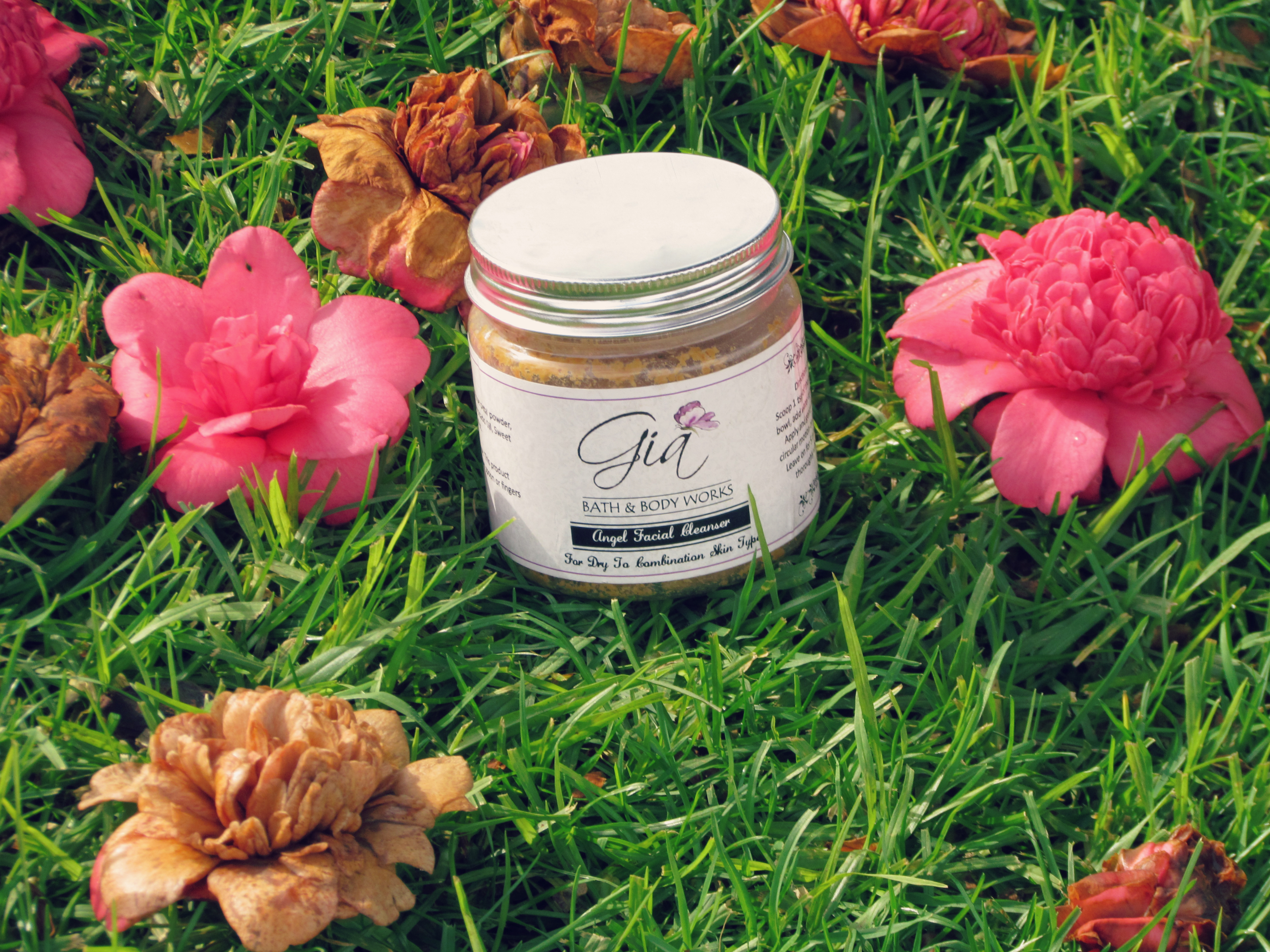 You girls must be wondering what's that miracle product I am talking about… It's Angel Facial Cleanser from Gia Bath & Body Works. Now, I have been using this product since more than a year and this jar is my probably my 5th one…I keep buying this product and I have stocked up all my favorite cleansers from Gia Bath & Body Works before relocating to Auckland . Read more to find out why this product is awesome!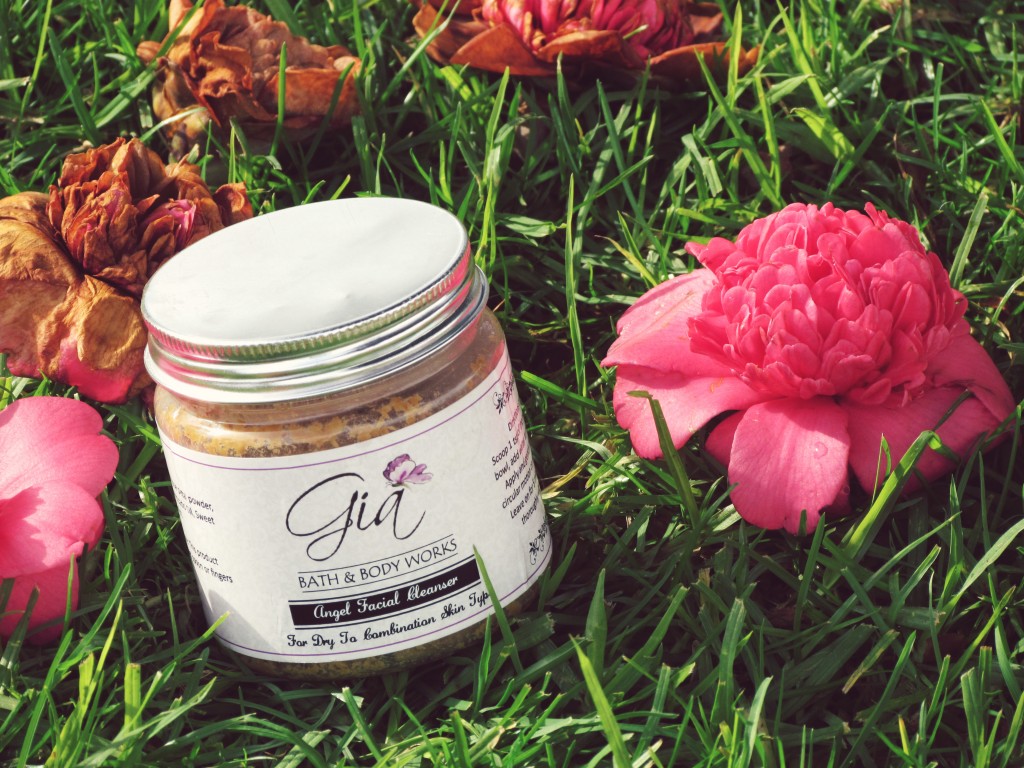 A little about the brand
Gia Bath and Body Works is a brand committed to making Handcrafted Luxurious treats to pamper your skin. We make exquisite Handcrafted bathing bars and skin care products in small batches while carefully choosing our ingredients and creating attractive body treats with unique designs and gorgeous scents.
The fragrances oils, Essential oils and colors we use are the Finest Premiums. We specialize in exquisite designer soap bars, cupcake soaps, and soap cakes. Our facial scrubs and cleansers are made with simple ingredients which are suitable for sensitive skin types too.  All our products are handcrafted with love in a separated Soaping zone. None of our products contain harmful chemicals or fillers to bulk out products,they do not contain any SLS, SLES,  or hardeners, just the raw Natural & Pure ingredients.They are suitable for most skin types.
Who is behind Gia Bath & Body
Gia Bath and Body works was founded by Gayatri Brown, a Celebrity Make-up Artist/ Stylist, Salon Owner & a Skin Consultant by profession. Brought up in the Beauty world backed by Diplomas from Various Institutes around the globe, Gayatri wanted to create a line of quality products with minimum use of chemicals, thus Gia Bath and Body works was born. Gia (named after Gayatri's adorable daughter Georgia).
Packaging & Price
Comes in this plastic jar with a screw open cap ; Qty : 150 gm ; Price:590 INR or 14.5 $NZD
This is a Facial cleanser that suits dry to combination skin types. 
Look at the ingredient list, There is Almond, moroccan clay, rose petals, kaolin clay, veg glycerin, oat meal, avocado oil, sweet almond oil, essential oil blend and rose absolut…I love the fact that all of the ingredients are natural.
-Preservative free
-Chemical free
-No animal testing
How to use this facial cleanser
I take two spoons full mix it with water and make a paste – apply it all over my face and neck and leave till it dries out. I love using this. I have a very sensitive skin and this one didn't irritate or made my skin dry. I use it every day & night before my regular CTM routine. I finished one full tub within 1 1/2 months of using it.
My experience using this product
Now, I have a extremely sensitive skin with an oily T zone area and dry cheek and eye area. When I checked the ingredient list, It was completely satisfying for me to order this product. I remember using LUSH cleansers before using this. I got this during a time when LUSH closed all of its stores in India. I take two spoons full mix it with water and make a paste – apply it all over my face and neck and leave till it dries out and then I spray some cold water on my face and scrub in circular motions and rinse off.
I am addicted to using this product. It smells like ground almonds and of rose which I am a big fan of. I love it for the fragrance and how calm it makes my skin. I see little or no breakouts when I use this. Back when I stayed in Hyderabad, apart from a kiwi fruit face wash that I used, I was not using a foaming face wash. I loved to wash my face, rather scrub wash my face using this product and my skin felt really fresh. If I see an acne coming up, I usually dab tea tree oil on the acne and only use this product as a mask. Within 3 days, my acne would subside.
Look at how it looks, Its more of a powder than a paste, You have to mix it with water to make a paste before application.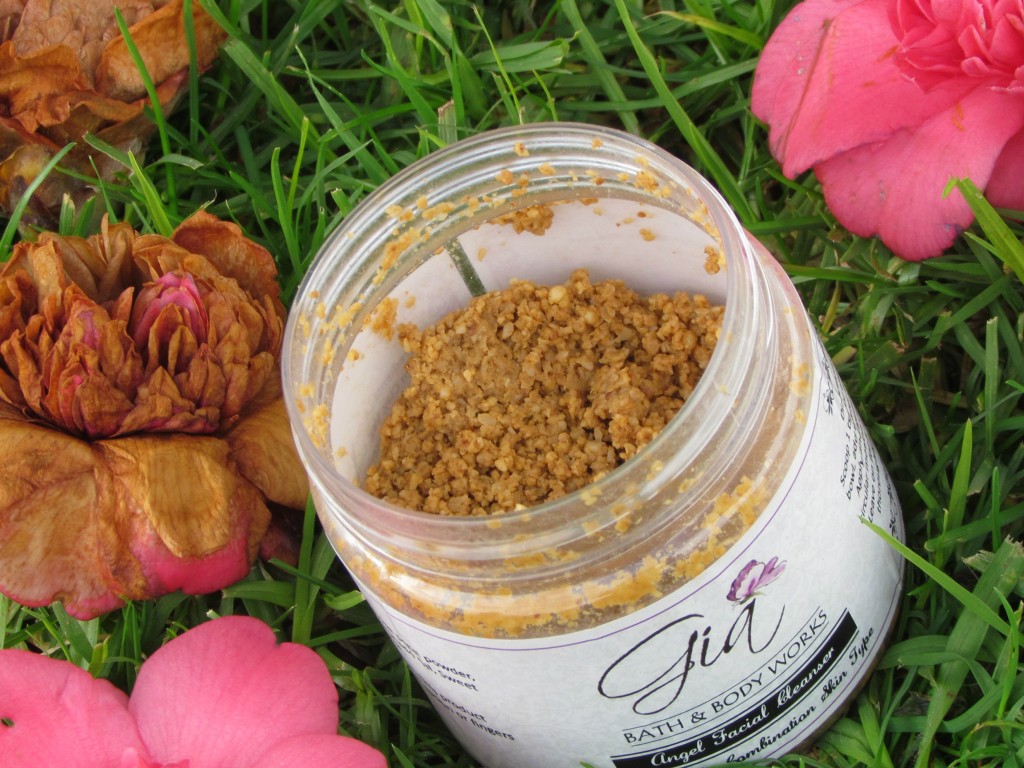 I would like to use it under my eyes too as it has almond etc. which is good for dark circles. I am not seeing any drastic changes. But, skin feels very clear and healthy with little spots when I use this. The only problem I faced with this is that it makes the wash-basin very messy. Be sure you are wearing your spa/mask clothes before applying this or another tip is apply this before shower and wash off alongside your body bath…
Now, If you ask me whether this is anyway similar to Angels on Bare skin by Lush. I would say both are wonderful products and both are different from each other. I can't say they are similar.
LUSH Angels on bare skin facial cleanser has its signature Lavender that calms down and soothes acne and the real lavender flowers in them makes it very special. LUSH Angels on Bare skin is a gentle exfoliating, brightening and soothing cleanser that is perfect for all skin types. I will do a comparison post soon.
Gia bath & body Angel cleanser has the goodness of rose and almonds that improves your skin tone and help balance your skin by controlling the oil, removing dirt, etc and is for dry-combination skin. If you have oily skin, there is a dark angel cleanser from Gia Bath and Body. You have my guarantee for this product. I am reviewing this after more than a year of using this.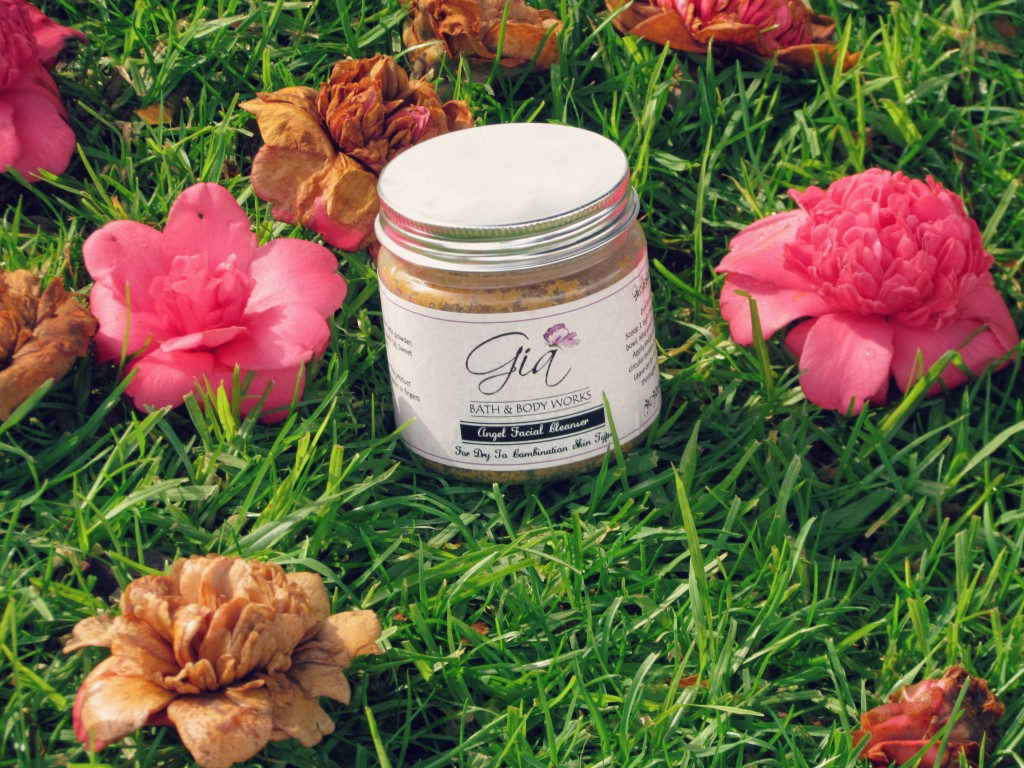 If you like natural cleanser, or a cleanser with all organic ingredients, you can check Gia Bath and Body. They have a variety of cleansers to choose from. My favorite is this one, Papaya and Orange. Do a study on the ingredients and do try them if you are not allergic to any ingredient mentioned. Overall, Angel cleanser is my favorite product from Gia Bath & Body and I will continue to purchase it. I like to leave it on like a mask and then rinse off by scrubbing in circular motions. I love how it balances my skin. Especially during winters. I will surely repurchase this cleanser as well as other cleansers from Gia Bath & Body. I love Gia Bath & Body Works brand a lot and I swear by their products!!
For more information or to order the products, check out their website or Facebook page here