This review s close to my heart. I was initially gifted this magic serum from Shweta Vijay who introduced this product first to me. As I write this review, I am on my third bottle of this luxurious face serum from Myoho – Pure By Priyanka. This luxurious serum, when I say luxurious- it is really a gem of a product. Applies velvety smooth on skin. Glow Serum is a potent formula with Kumkumadi oil and is specially for dull, pigmented, damaged skin.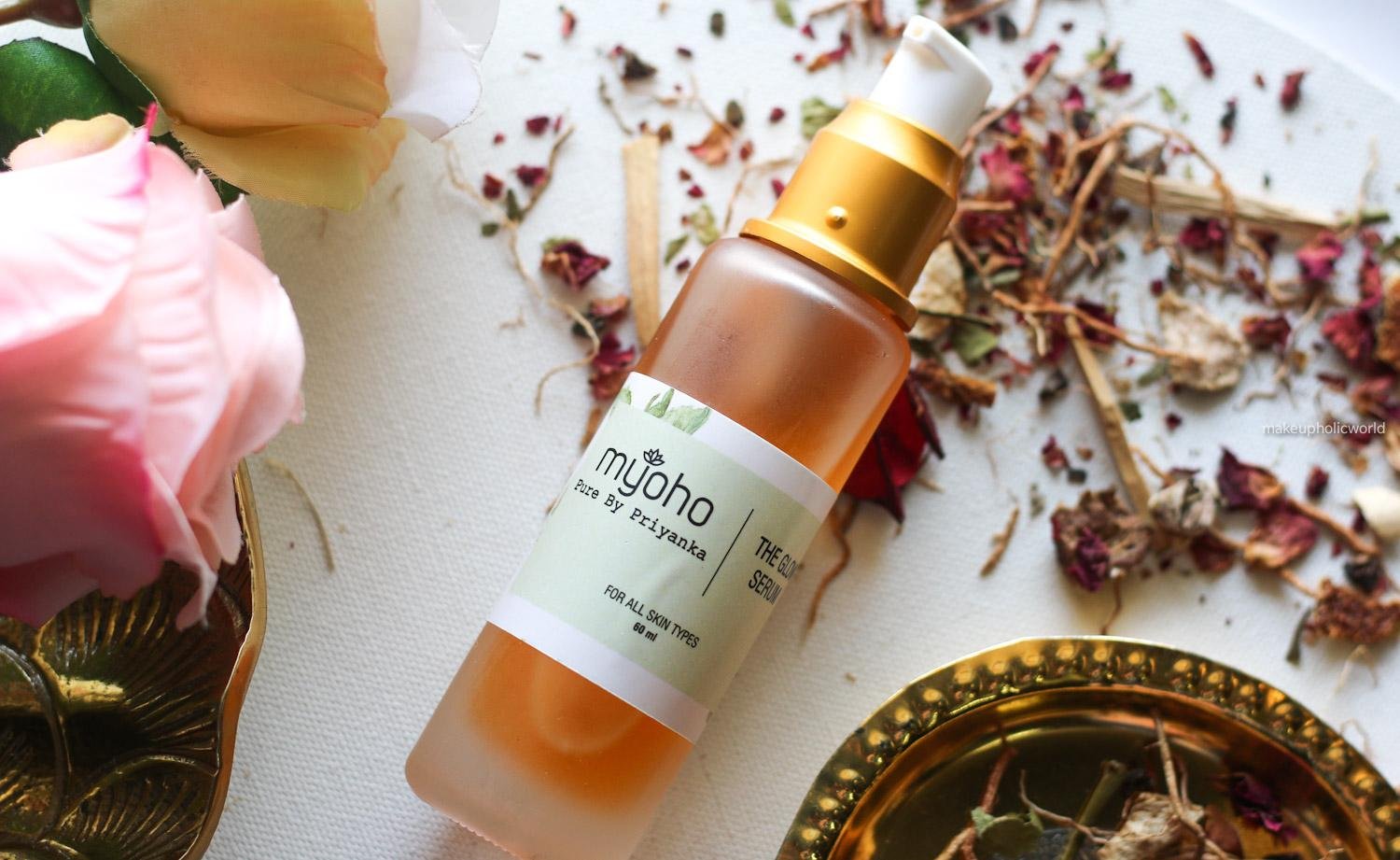 All you need is few drops and just work its way into your skin by gently massaging in upward strokes. You literally feel, you are applying velvet silk on face. So smooth to touch, it just vanishes onto your skin leaving the area visible radiant and hydrated. It smells so divine. The pure sandalwood smell is out of the world. Within a couple of days, you start to nice a visible difference on your skin. It adds radiance and a glossy sheen to your face and neck.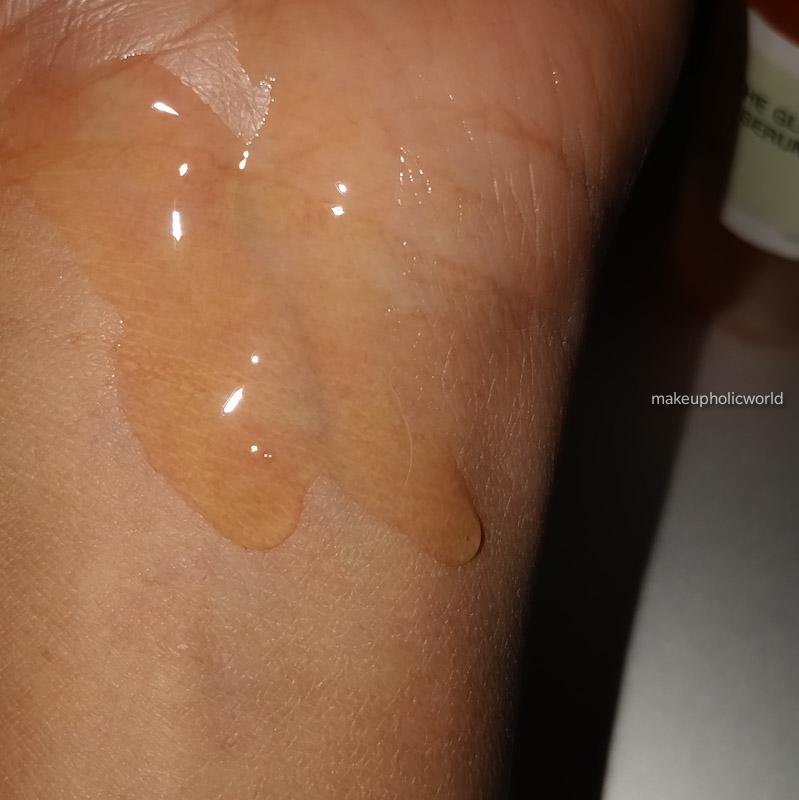 Serum is made from natural botanical extracts that help with skin tightening while working on lightening your skin. It revitalizes your skin and drastically reduces your dark spots, pigmentation, etc. giving you an instant glow. Works best for dry to normal n combination skin
Ingredients
Vit E, Honey, Yeast Glycol, Vit C, Glycerine, Kumkumadi Oil, Indica Flowers Extracts, Wheat Germ Oil & Sandalwood Extracts.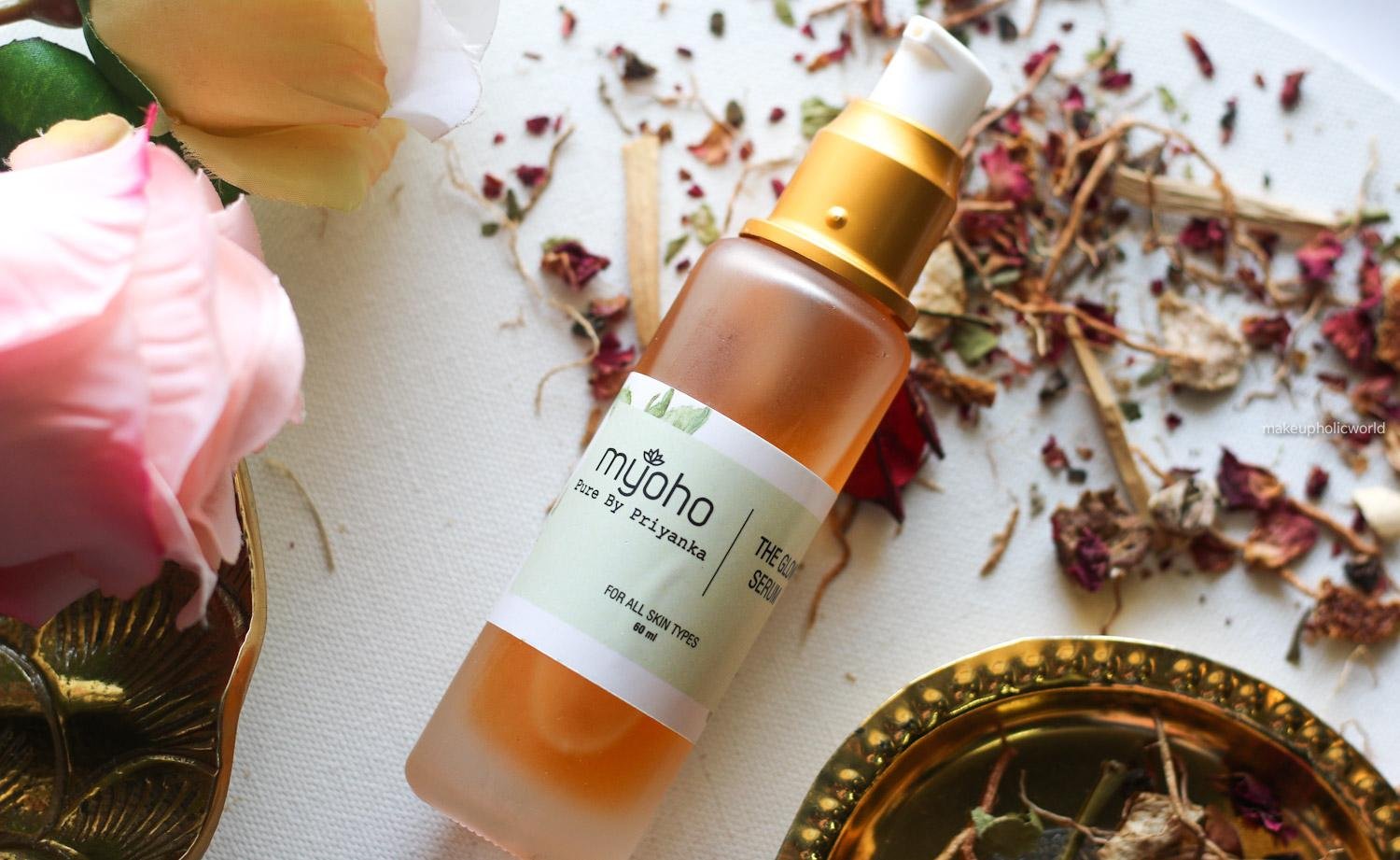 Packaging is little heavy. It's a frosted glass bottle with a pump. Two different sizes are available. 30 ml retails for INR 850 & 60 ml retails for INR 1650. First two times, I purchased the small bottle. Now, I got the big bottle as I know I need this everyday.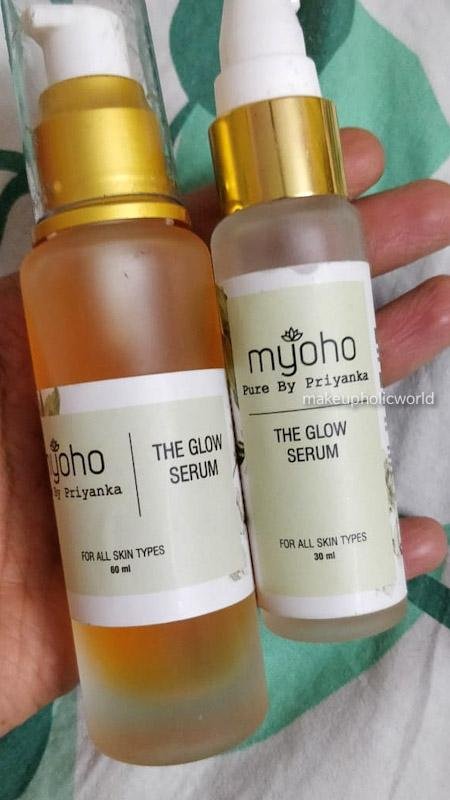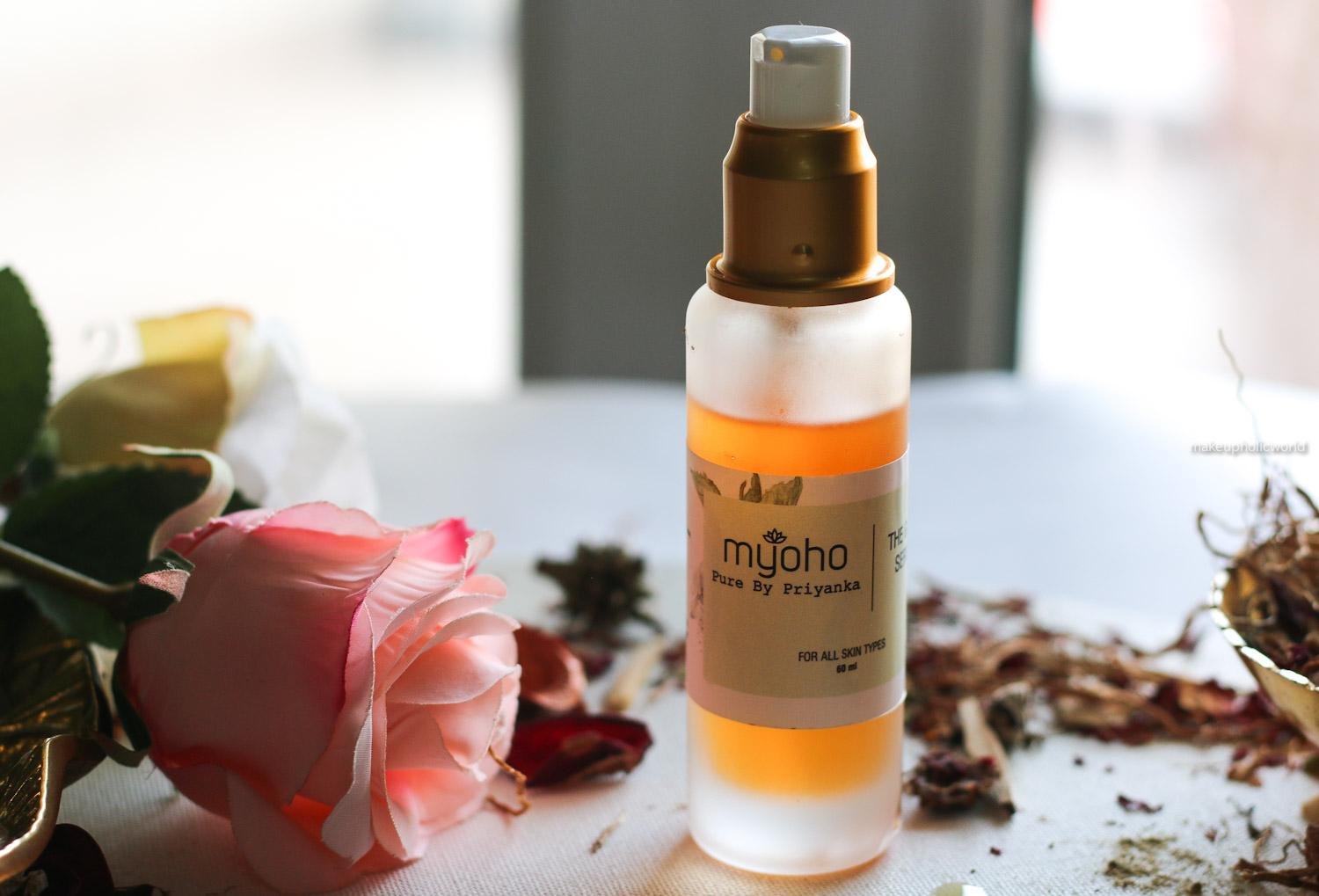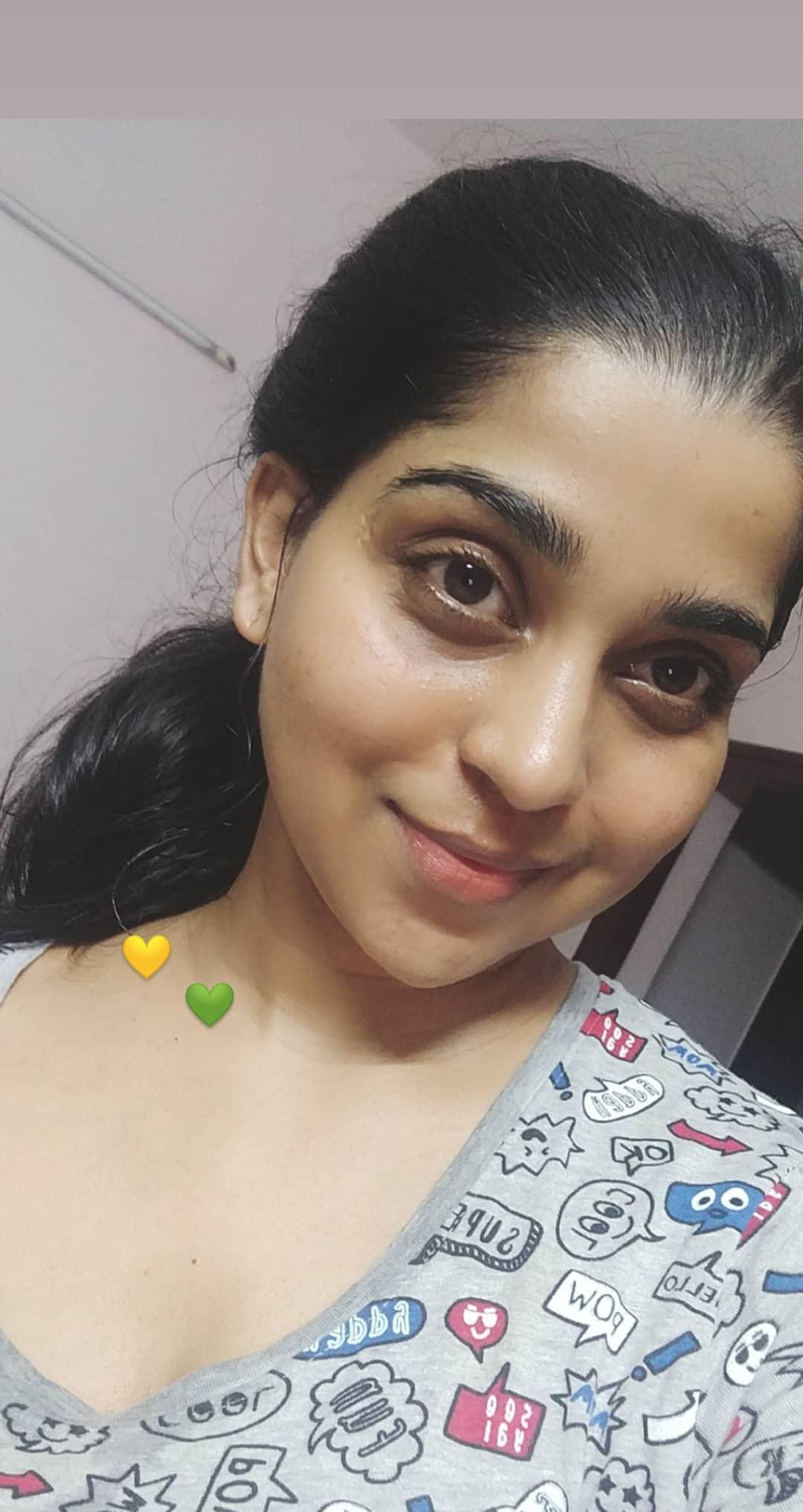 I also noticed a bit of smell change due to sandalwood. There is nothing to worry on it. Depending on sandalwood concentration. It does differ a little from bottle to bottle. Now, that's the true beauty of natural handmade product. You can be assured of the quality and the results if used regularly. I've had many of my friends and family hooked to this product.
The main ingredients in this glow serum are sandalwood oil, yeast,indica flower extract, glycol and vitamin E that penetrates into your skin in no time and hydrates your skin from deep within. With regular use you can notice that it minimizes the appearance of pores, bringing back skin radiance especially post pregnancy most women tend to appear dull. This is one of the key product that I can never stop buying. I use this in conjunction with Nalpamaradi and kumkumadi thailam. It does wonders !! Definitely best selling product from the brand.
Use my code RENJI10 if you are planning to buy. Visit their website here
**Not an affiliate code. I don't get any money even if you purchase through my link. It's a friendly code exclusive to my readers ????brand tracks the purchases made through the link.