Hi girls…..I really loved LUSH products and I was like WHAT>>>>EEErrrgrrrrr when I heard the news about LUSH closing down its stores across the country :/
So, I decided to make some LUSH inspired masks and the end result is this…
As this is a strawberry season, I thought I will start with Strawberry face Mask….
To know I made this Yummmmmmmmy mask…Keep reading!!!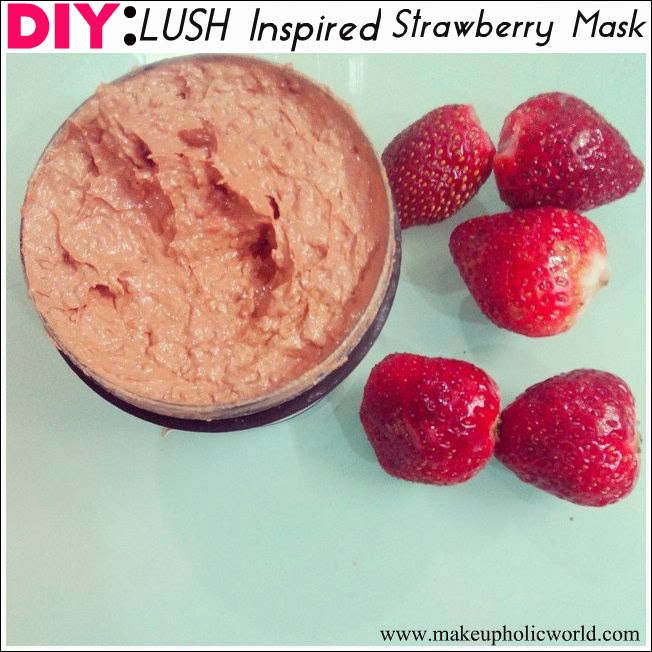 ALL THAT YOU NEED FOR THIS DIY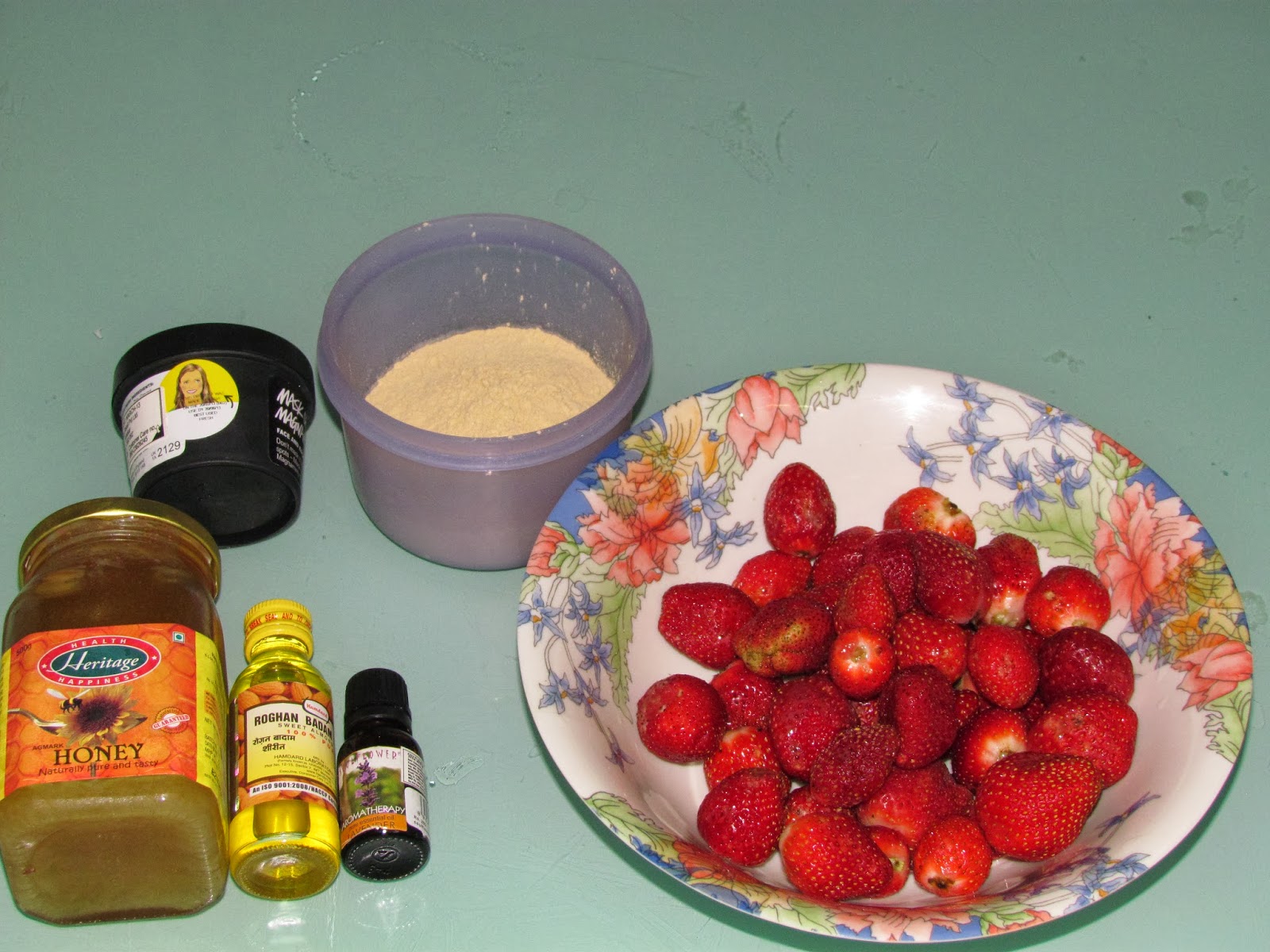 Fresh Strawberries (5-8 nos) ; You can add more if you wanna prepare a large batch

3 tb spoon of French Clay/Fullers Earth/calamine Powder (You can get all of these in dept stores/grocery stores)

3 drops of Lavender Oil

4 drops of Sweet Almond Oil

One Tb spoon Organic Honey

A clean container to store the mask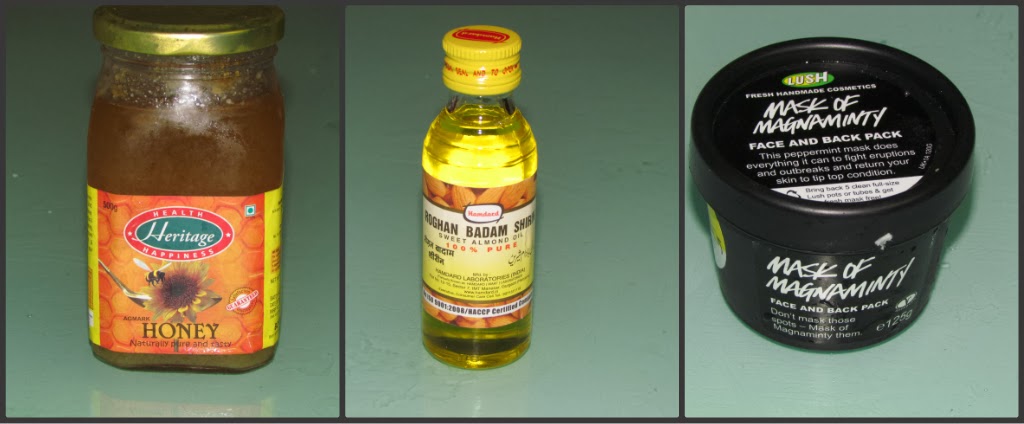 How to make the mask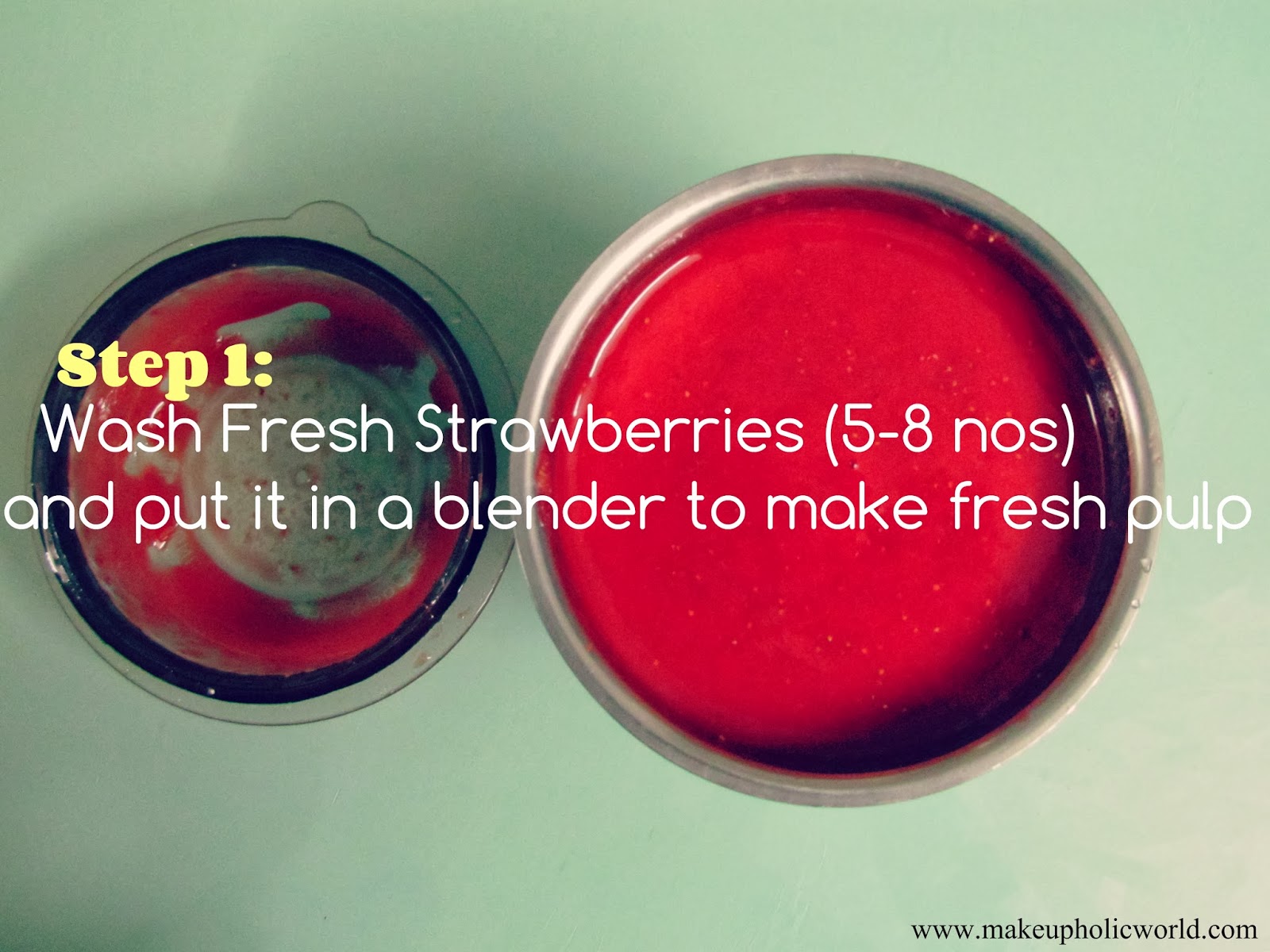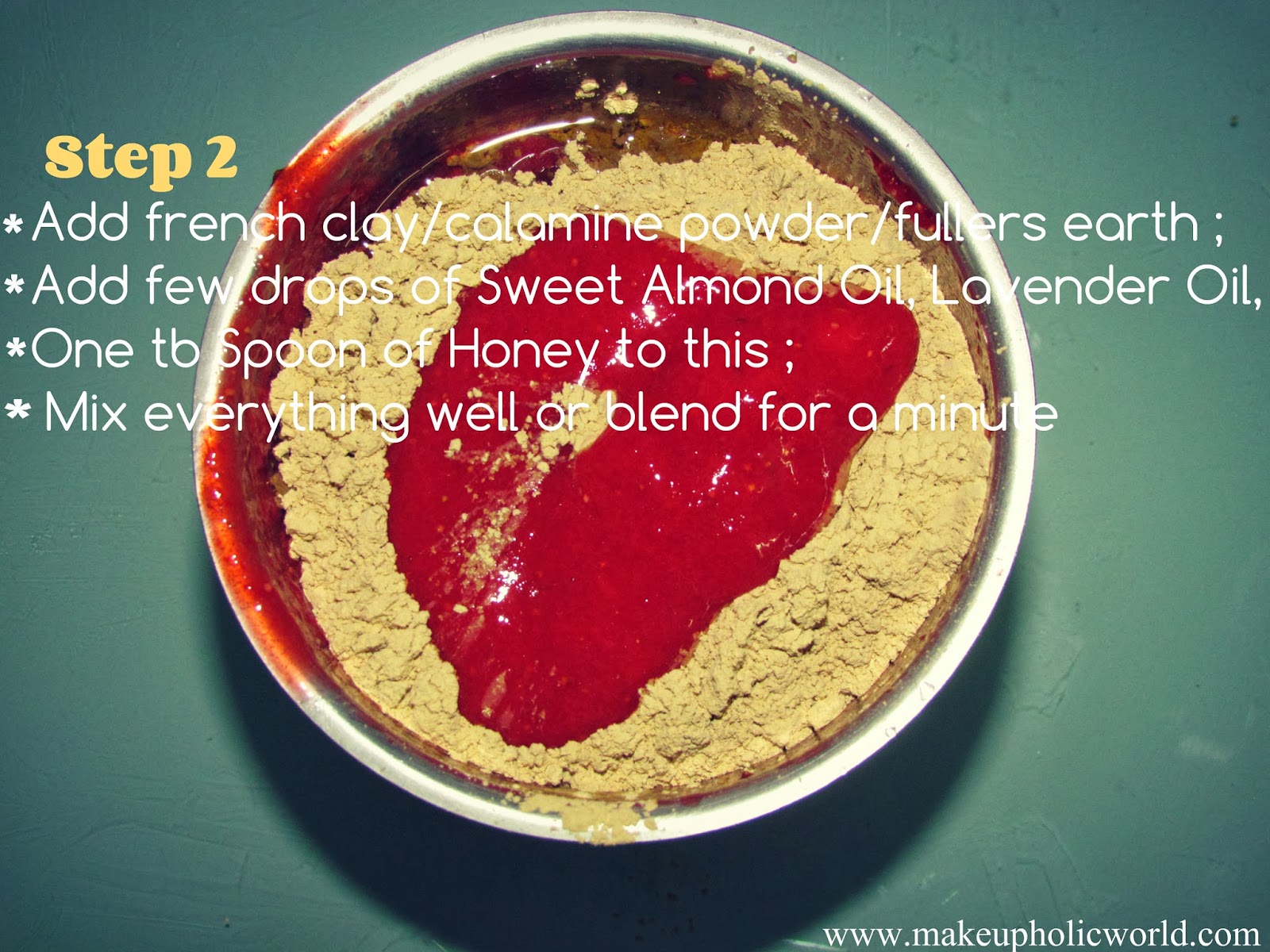 Wow…..You are done!!!! How awesome it is…. 🙂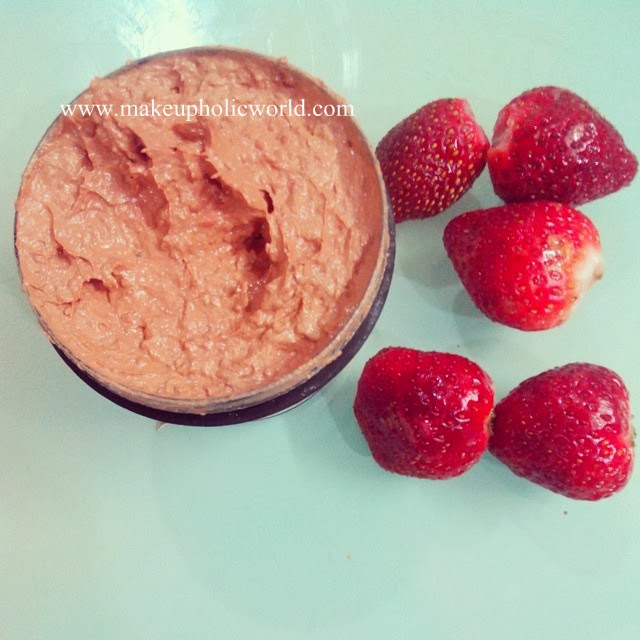 How to use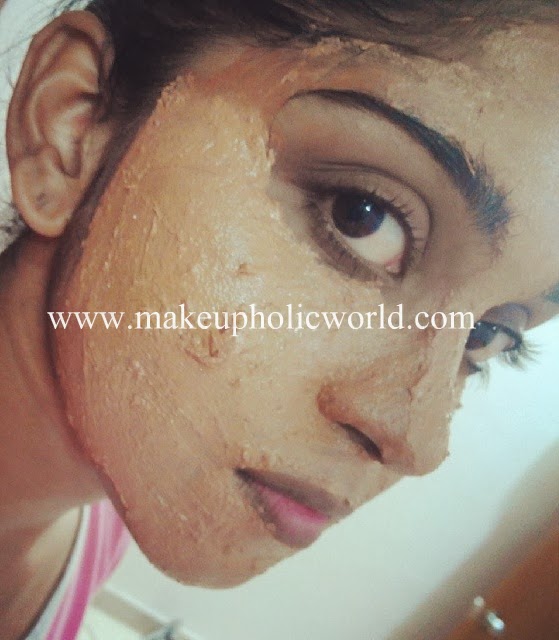 Use everyday/ weekly once as you wish!
Apply it evenly on your face and spray rose water or plain water when it dries up and wash off with cold water by scrubbing the mask evenly!
A Secret Tip: Don't let blender make a fine pulp..Let some strawberry pieces remain..This gives you that LUSHHHH effect!!!
Hope you girls love this DIY as much as I love!!!
I tested this and trust me…This is awesome!!! n ya one most important thing…
KEEP IT REFRIGERATED>>>
🙂
Do give it a shot and let me know what you think about this………
Yo girls!!!
Enjoy last few hours of weekend!!!
hmmm :/ God How I hate Mondays!!!