Handmade Soaps are my absolute favorites these days. Not just the way how beautiful it looks, But the way it moisturizes and soothes skin is incredible. When it comes to these luxurious treats – Gia Bath & Body Works is my favorite like many of you out here. Today I am going to review Valley of Flowers Soap. What a beautiful name- Did this live up to my expectations- Read on to know more………..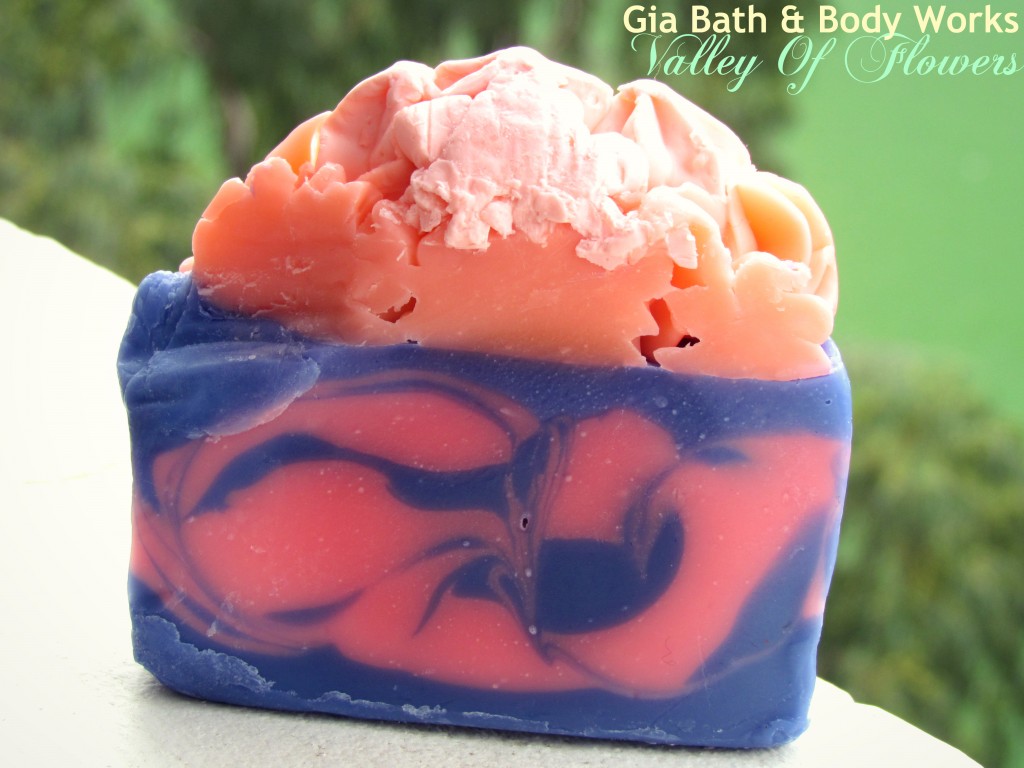 A little about Gia Bath & Body Works
Gia Bath and Body Works is a brand committed to making Handcrafted Luxurious treats to pamper your skin. We make exquisite Handcrafted bathing bars and skin care products In small batches while carefully choosing our ingredients and creating attractive body treats with unique designs and textures. 

Our Soaps are packed full of fine ingredients, such as Liquid Silk, Fresh Cream, Colloidal Oatmeal, Goats Milk and precious oils of Virgin Olive, Virgin Coconut, Avocado, Jojoba, Sweet Almond and Castor Bean. Creamy butters like Cocoa, Avocado, Mango and Shea. 

The fragrances/Essential oils and colors we use are the Finest Premiums. We specialize in exquisite designer soap bars, cupcake soaps, and soap cakes.
All our products are handcrafted with love in a separated Soaping zone. 

None of our products contain harmful chemicals or fillers to bulk out products, They do not contain any SLS, SLES, preservatives or hardeners. just the raw Natural & Pure ingredients.They are suitable for most skin types.
What is valley of flowers soap made of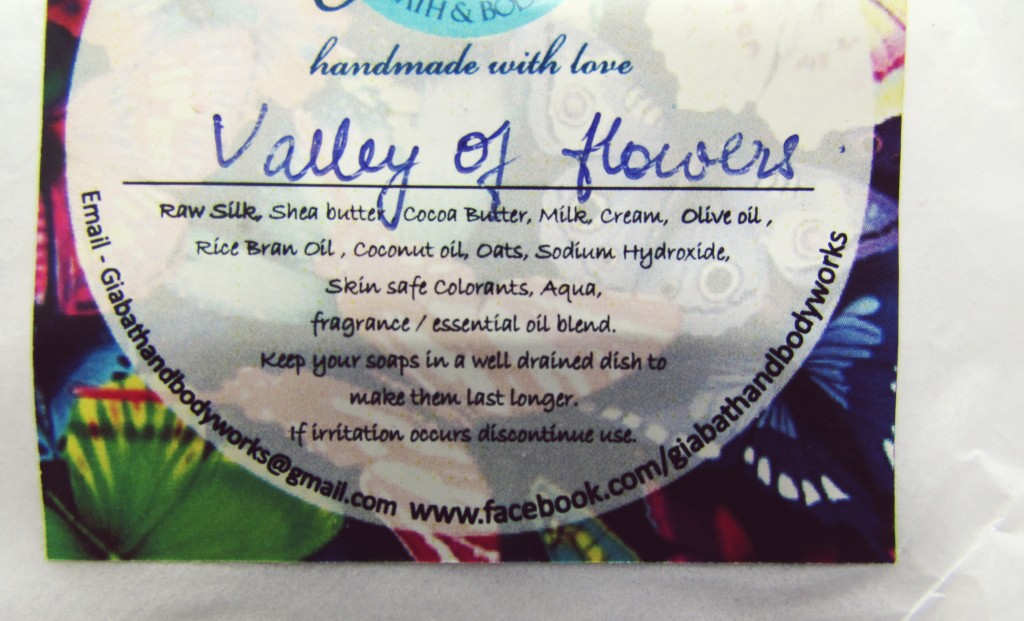 Meet the wonderful creator of Gia Bath & Body Works
The wonderful Gayatri, who is a Celebrity Stylist, MUA,Salon Owner, Mother & a soap and cosmetic formulator. She is the power behind GIA Bath and Body Works. The creator of cute looking hand made soaps, body butters, shower gels,perfumes, body mists,lip balms, lotion bars, cup cake soaps etc…
More Pictures of the product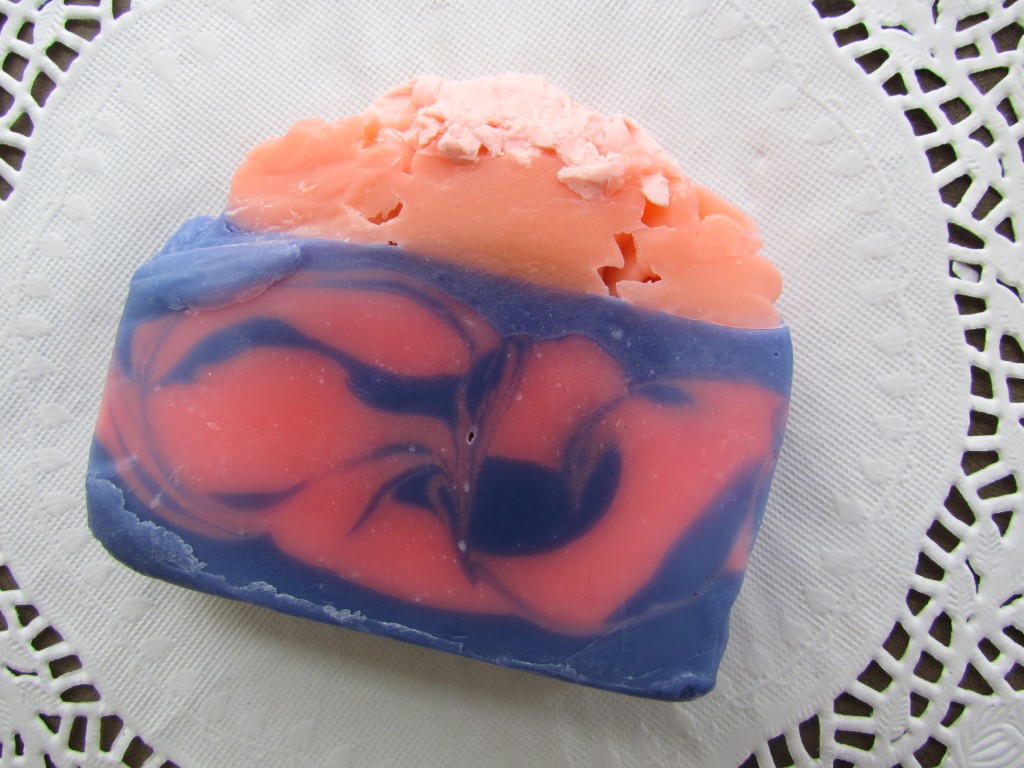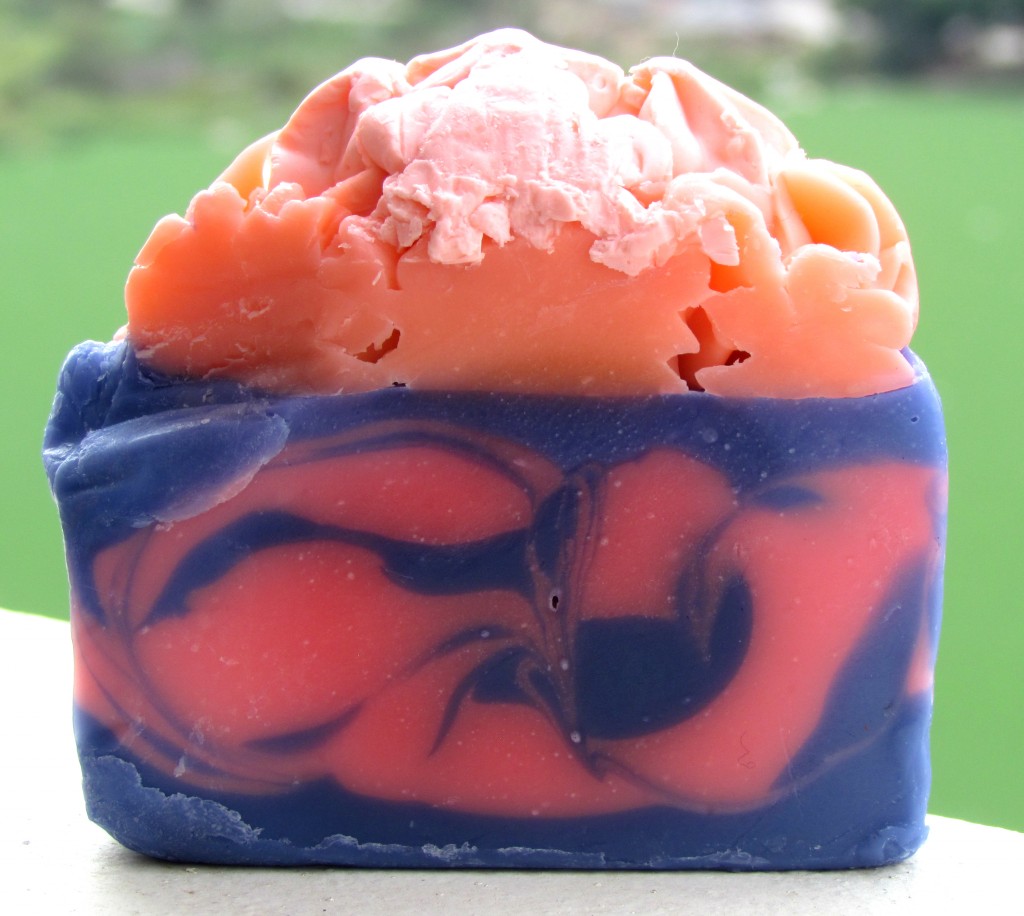 My experience using it
First and foremost thing about this wonderful soap is its design. With its mild fragrance . nothing overpowering. It lathers up well on contact with water and It doesn't make my body dry. This soap doesn't melt so fast.  It doesn't leave any streaky or dry patches on the skin. That makes it really useful while winters where the body tends to dry. To add an extra moisture, I apply the whipped body butter after the shower.  I recommend Gia Bath and Body Works to all my readers who love handmade products. For your Orders, Visit here Facebook Page here
Have you tried any products from Gia Bath and Body Works. What's your favorite product?