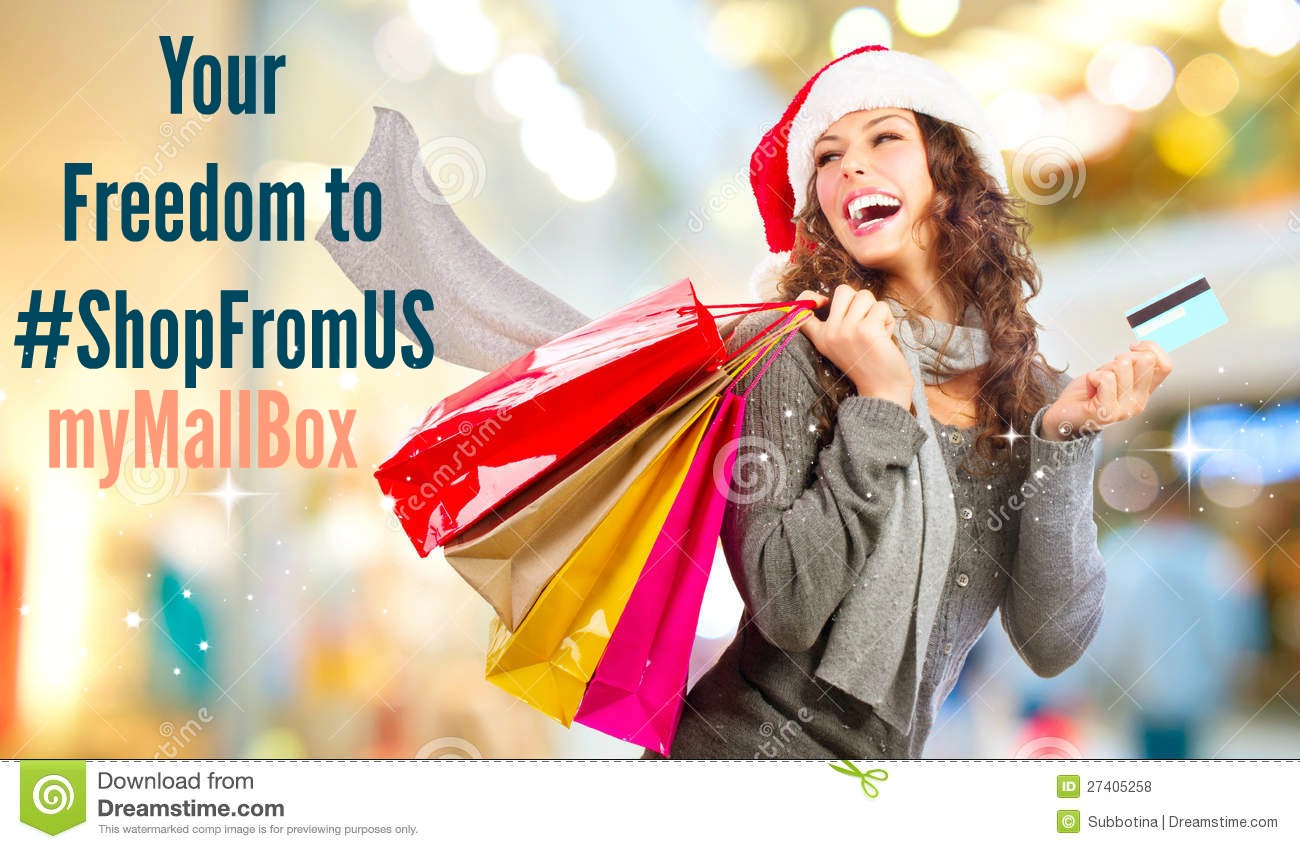 Hi to all wonderful people out there. Yes, You read the heading right. 'Your Freedom to Shop From USA'. When there are multiple freight forwarding companies around you with lot of offers. You often tend to get confused on which service to choose? What all features that you must check ? Who provides the non comparable #cheaper shipping charges ? Will the service incorporate all my needs ?
Well, I myself had all of these questions until I tried myMallBox. One good thing and my most favorite part about using their service is the 'Free Package Consolidations' that they offer.

You register on their website and you will be given a mailing address in the United States, It's the 'Delaware' address where there's no sales tax. (Pay no sales tax when shipping your products to the warehouse in Delaware)
When you place an order online, instead of shipping it directly to India or New Zealand or wherever you live, you ship it to your myMallBox US address.
When myMallBox receive your package, you get an email saying they received your package.
The details of the packages can be seen by clicking the 'my Pages' section when logged into your myMallBox account. This shows basic details such as sender info, package weight, total value etc(You can edit the total value depending on what product it is).
You can consolidate all of your shipments/orders into one  box (and cut shipping costs!). To do this,
Select one or more packages and click 'Repack' or 'Consolidate'
You may choose to ship a package on its own – select the particular package you want to ship and  and click 'Add to Cart' and follow instructions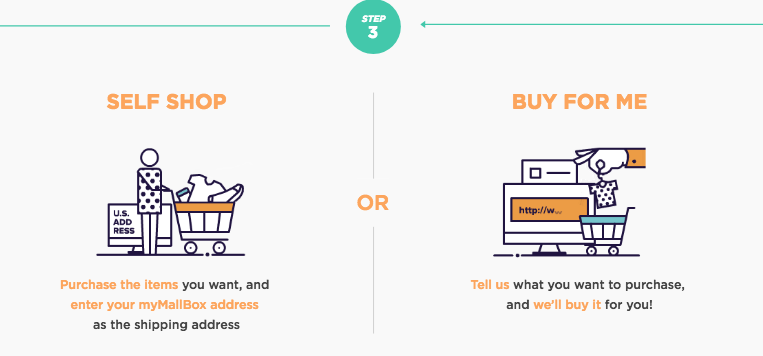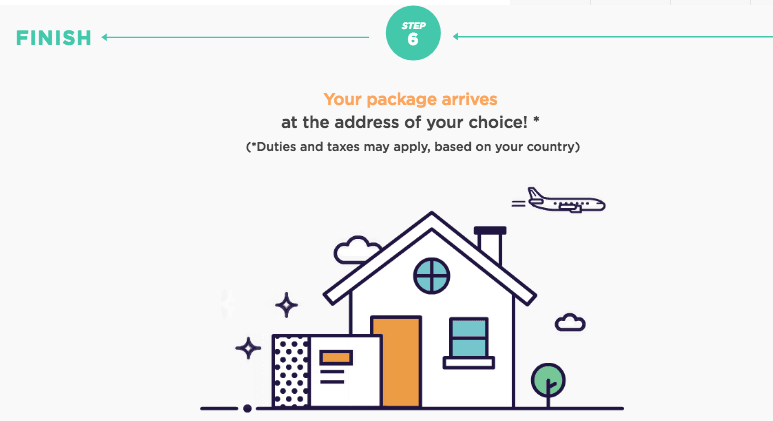 Fees & Charges
Repacking/Consolidation Fees 
Shipping Fees
Shipping rates vary based on a factors, such as package dimensions, total package weight, etc. Use the Shipping Calculator to find out and compare various carriers to ship out your package. Multiple shipping options (and prices) may appear based on the information you enter.
Handling Fees
Buy for Me service

 – BUY FOR ME Service will include a $4.50 Handling fee & a 3% Transaction fee

Returns –

$10 return handling fee
Storage Fees
myMallBox offers free storage for up to 90 days. After 90 days, the charge is USD$1 per day, per package.
**The storage limit applies to consolidated packages as well. The 90-day and 120-day cycles do not reset after repackaging the products.
Payment Methods
PayPal
If you are looking to pay using a credit or debit card, myMallBox will send you an invoice from their PayPal – You don't need a PayPal account! Once you receive the invoice from myMallBox (it'll come to your email), you can pay with your card and after successful payment is done- The amount will be shown in the myMallBox account.
All other major FAQs are addressed here. Have a look at this to know more
Everything Else You Need To Know
Consolidations and processing of packages via myMallBox is absolutely free. That's what I really love about myMallBox. The main area where I spend a lot of money is while asking the freight forwarder companies like Shipito to consolidate my package. Shipito charges a lot of money unnecessarily. myMallBox makes the consolidation much easier. Within a day or sometimes on the same day, my packages are processed and repacked according to my preference.
myMallBox experts will record product details/invoice details for shipments, and they will inspect every package to ensure no items are damaged. Your purchases are securely stored in their warehouse. Only thing is – you have to mail them for any special requests – Say you need to see product photographs, put additional packaging material (bubble wrap extra / fragile stickers/ remove invoice/ trash some of the contents etc). But,  I can say that, they are very prompt in replying to emails. Very quick infact.
Let me add to this – All customer service agents are really prompt and quick in handling all the special requests. In peak times/during any festive time, There might be a delay of  2 days. But, majority of the time, I received quick responses from them ,
Another thing to take care while shipping products from US is – never include any products in your package which are in the prohibited list items. Take a look at the Generally Prohibited & Restricted Items Generally Prohibited & Restricted Items
Not just this – I have a referral code for you guys. If you sign-up to myMallBox using my referral link. You will get USD$5.00 in your myMallBox account which you can make use while shipping the package.
So, happy shopping guys! Why pay high shipping costs and costs thrice or four times the original price. Use myMallBox and shop your favorite products online! it's so easy!
Click here to get USD$5.00 in your account.
** Contains Affiliate Links
** All points I have mentioned here in this post about myMallBox/Shipito is my personal experience of using their service to ship my items to NZ & India
Stock Image credit – DreamsTime