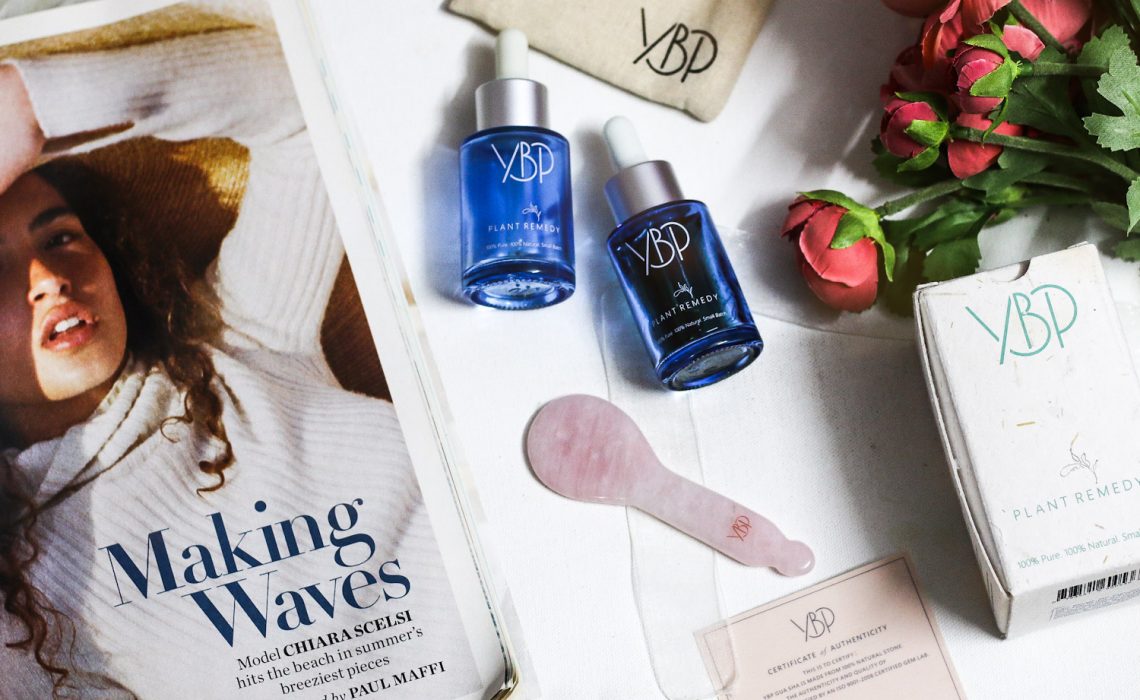 My lovely readers, how I missed writing altogether. This Quarantine life really hit me bad I'd say. On the day lockdown was announced my laptop crashed and I couldn't do anything but, wait until I get a replacement laptop or recover my files. Finally I am able to blog! Wonderful feeling indeed. I know some of you missed me here. But thanks to my amazing virtual friends to connect with me via social media. Extremely thankful to all of you.
Today's review is all about a magic skin potion that I absolutely adore. When I say this, I really mean it. There are only a handful of products that I repurchase over and over again. You'd know why I love this so much by the end of this post. Before we jump straight into my review, I want to take you all through this amazing product details and formulation. Let's discuss in detail about its ingredients as well.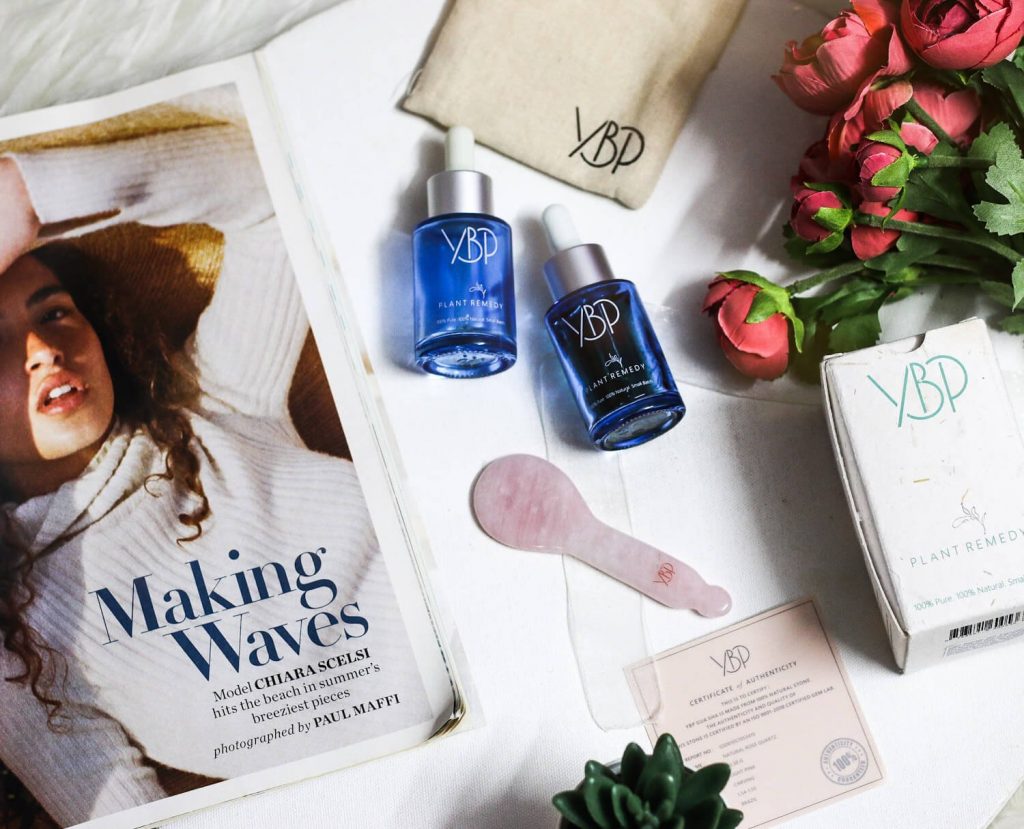 YBP PLANT REMEDY Skin Elixir is a clarifying treatment serum, or in simple words, a night time facial oil.
YBP Plant Remedy is made using 4 ingredients – Argan Oil, Blue Tansy Oil, Geranium Oil, and Rosemary CO2 Extract. Each ingredient is sourced straight from its source from North Africa. Each oil in this blend is chosen specifically for its medicinal properties, not for its scent as per the brand. Together they combine to form Plant Remedy Skin Elixir. The oils are capable of helping repair, de-stagnate, and calm your skin and mind.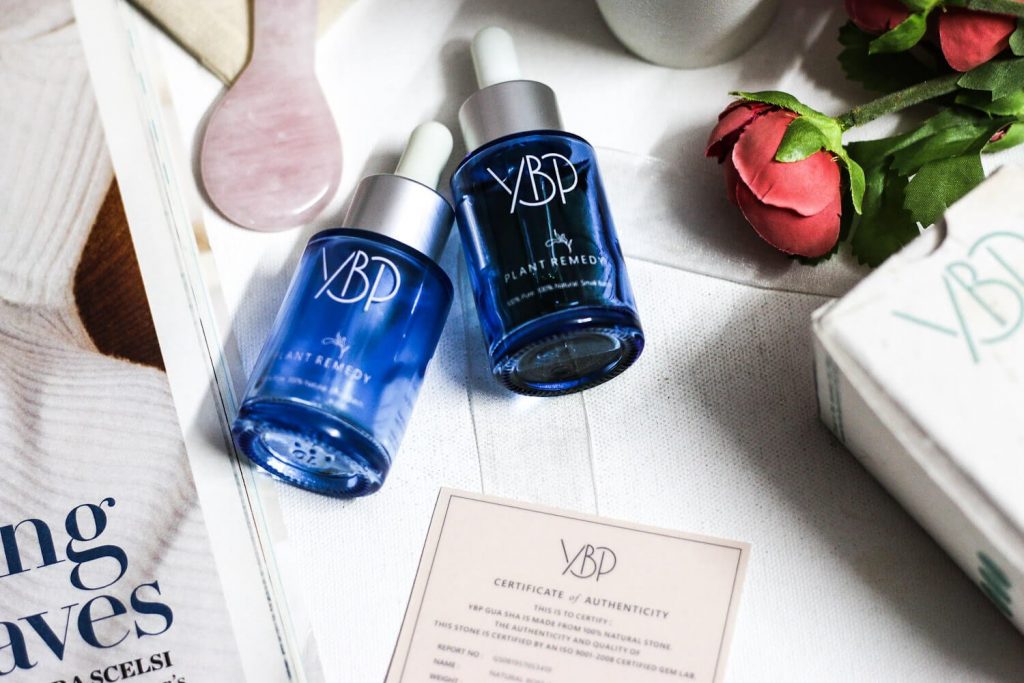 While writing this review, I am half way through my second bottle of YBP. I got a combination to sensitive skin type and I have a weak sinus. Anything that's overpowering triggers headache as well. Having a super sensitive skin, I am always reluctant to purchace oil based products. Before buying this, I had made up my mind and I really believed it'd do wonders on my skin the moment I heard about Blue Tansy Oil. It was something that I always wanted to try and I was following owner of YBP cosmetics Payal Thaker and from here Instagram I got to know more about the power of healing oils and Gua Sha tool. I was so convinced and prepared myself to be live during the day it got launched and no wonder I was one of those first people to make a purchase during its launch day intial hour itself!
It's ingredients are sourced directly from the countries its famous for and the formulation makes it very unique. It's expensive too. Priced at INR 2450 for 30ml and INR 1250 for 10ml. Brand claim that it works Great for Sensitive Skin / Dull Skin / Sun Damaged Skin / Congested Skin and the product can be used as a clarifying treatment serum, or as a night time facial oil. This 3-in-1 concentrated plant phytonutrient formula can help any skin condition by penetrating deep into the skin and strengthening your skin's lipid barrier and response to the sun.
Let's discuss the hero ingredient in this product. The 'Blue Tansy'. "Blue tansy's a little flower that's native to Morocco It's rich in antioxidants. "Its nickname is Moroccan chamomile, as it's from the chamomile family and shares a lot of those properties. Blue Tansy is extremely rich in Chamazulene, a chemical compound. It gets that beautiful blue color through the chemical reaction that occurs when they steam distill the flower." The flower has serious powers when it comes to boosting your complexion's radiance. "Blue tansy is a magic ingredient indeed. It has antioxidant and anti-inflammatory properties. It calms down skin, and relieve delicate or troubled skin." Blue Tansy is very rare and difficult to source, making it one of the most expensive oils in the world!
Argan Oil: Botanical name Argania Spinosa, freshly cold pressed. This Moroccan liquid gold, with its vast essential fatty acid profile, is a powerhouse of deep moisture and aids in reducing the appearance of fine lines and scarring. YBP Argan Oil is 100% Natural, Pure and Unrefined, never deodorized which preserves its earthy aroma, and produced in very small batches sourced from organic farms in Morocco.
Geranium Oil: Botanical name Pelargonium X Asperum. YBP source this beautiful essential oil from one of the family owned artisan distilleries in North African region. Geranium oil is obtained by steam distilling the geranium plant leaves in small batches. It has a fresh, sweet, green, herbaceous scent that lingers and helps relax the nervous system. Geranium is a marvelous skin-balancing oil that can improve overall skin complexion. It's uplifting and gentle when mixed with carrier oils like Argan, and nourishes the skin inside and out.
Rosemary CO2 Extract: Rosemary is available worldwide and it's an exceptional medicinal plant with infinite health and skin benefits. Rosemary is also sourced from the mediternean lands. To create this wonderful antioxidant, whole fresh Rosemary leaves are put through a Supercritical CO2 Extraction process. This method helps to maintain the integrity of the base constituents and produces a highly concentrated extract. The main constituents are Carnosic Acid and Rosmarinic Acid, which both have anti-inflammatory and antioxidant properties, which helps protect the body and skin from free radical damage.
Shelf life – Use within 6 months of opening and within 18 months of the manufacture date.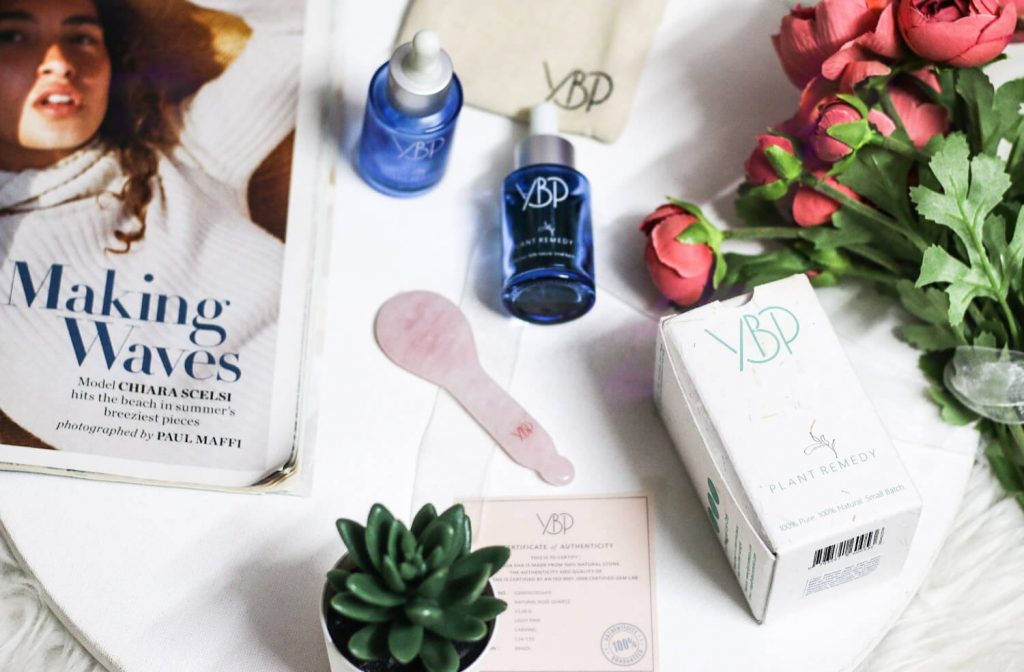 I have watched several YouTube videos on lynphatic drainage massage and Payal herself explained on using this oil along with Gua Sha tool for a lymphatic drainage massage. I absolutely loved that and I followed the exact same method she taught. I must admit that I never get the time to perform a lymphatic drainage massage every day I use it. But, atleast once or twice a month I do a lymphatic drainage massage using YBP Plant remedy. Otherwise, I use it alone on a damp skin OR as the final step in my night skincare routine on days I combine it with other brand products. I really love how well it work on my skin and how well it transformed my skin. So coming to my skincare concerns, my biggest skincare concern is the occasional acne/ blemishes that I get or my dark circles. They are more prominent on days I don't get a good night's sleep.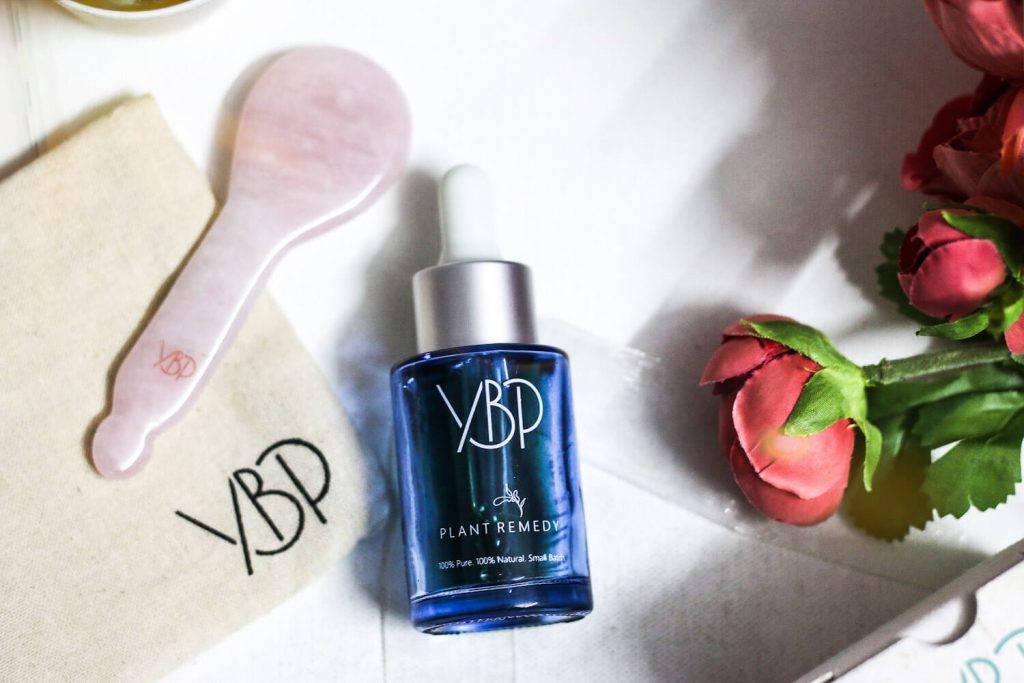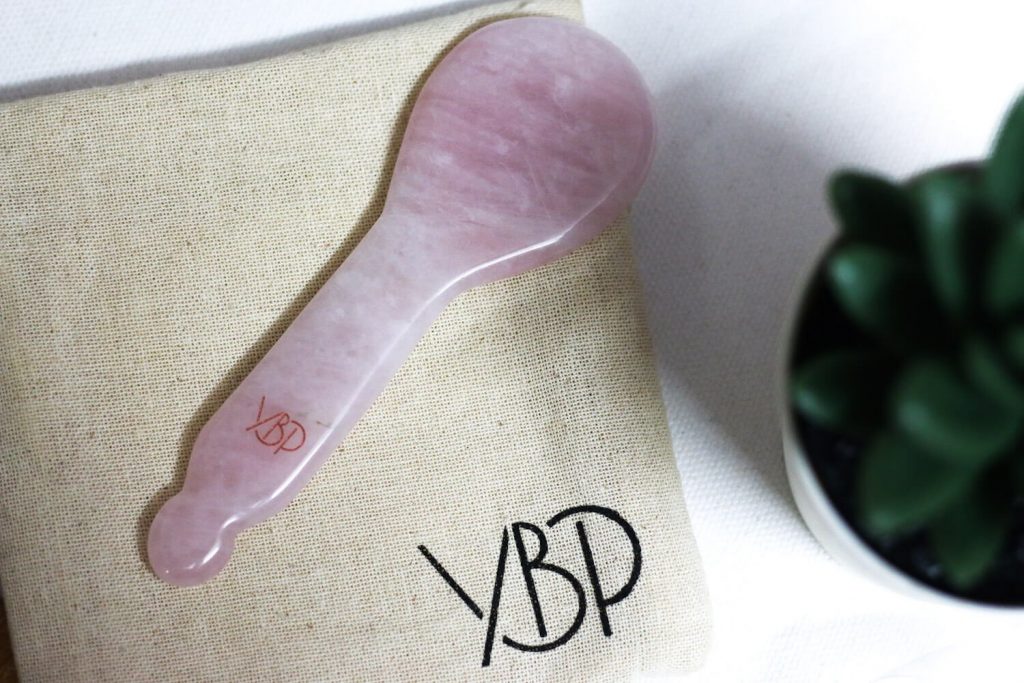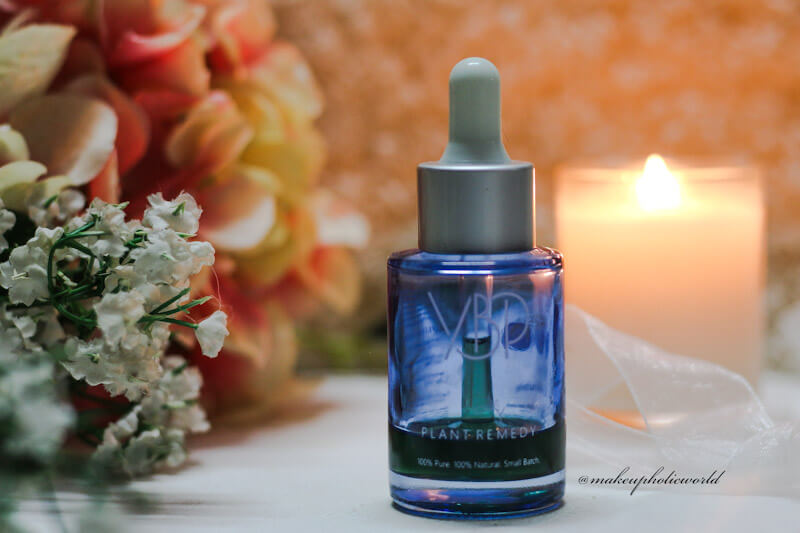 Comes in a glass bottle with a dropper. Not travel friendly as glass bottle have chances of getting broken while travelling. For travel purpose, get the roller version of 10 ml each. The outer box packaging is made of recycled paper and that shows the minimalist approach brand follows. Minimal ingredients and minimalistic packaging !!
Let me explain in detail on how I use it alone as a night time facial oil – After my regular cleansing routine and applying my toner that's pixi glycolic acid toner, I take a few drops of this between my palms and gently rub it between my fingers which slightly warm and activate the oil. Then I start massaging it all over my face including the under eye area, lips etc. in very gentle upward strokes. I really love this method. If I have more time or not rushing to bed, I massage using the Gua Sha tool for a deeper penetration and relaxation.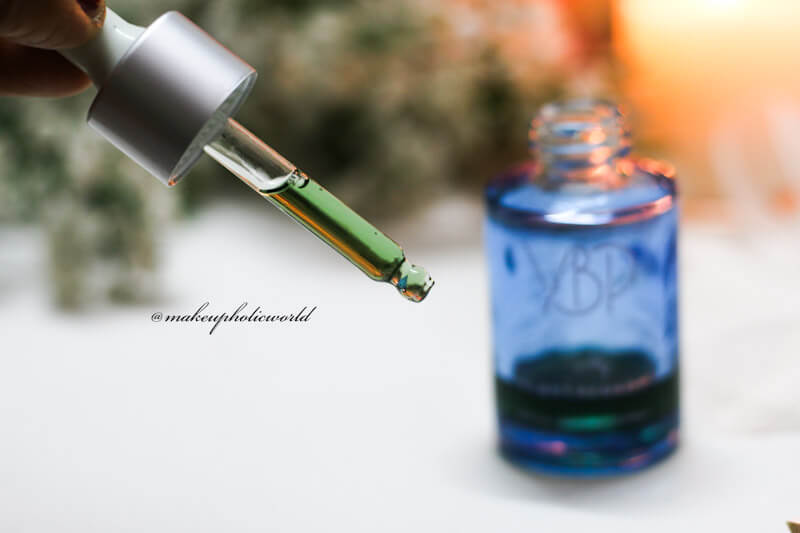 If you are planning to perform a lymphatic drainage facial massage using Plant Remedy. Please make sure you are not in a hurry. Start by deep breathing. Take some oil on your palm. rub it across your fingers and inhale it. Take a deep breath and relax yourself. Get yourself comfortable. Choose to sit, stand or lie down while performing this. I prefer to stand.
Start to apply pressure. Using the palms of your hands, start at your forehead, applying gentle pressure to slowly stretch the skin down toward the lymph nodes in your neck. Use the Gua sha tool or your massage roller or simply your hands to perform this. I prefer Gua Sha tool. If you got under eye circles, switch to your ring finger for massage on that area. Use rolling movements for area around eyes. Key is move in one direction. Always go outward.
Apply pressure.
Be as gentle around your eyes. For under your eyes, switch to your ring finger and use a rolling movement.
Repeat the process around five times in each area.
Follow the representation of massage movements in my picture below. Follow the direction of the arrows. Start from neck towards both side ears and then slowly go up. Don't be in a rush . Relax and take your time while massaging.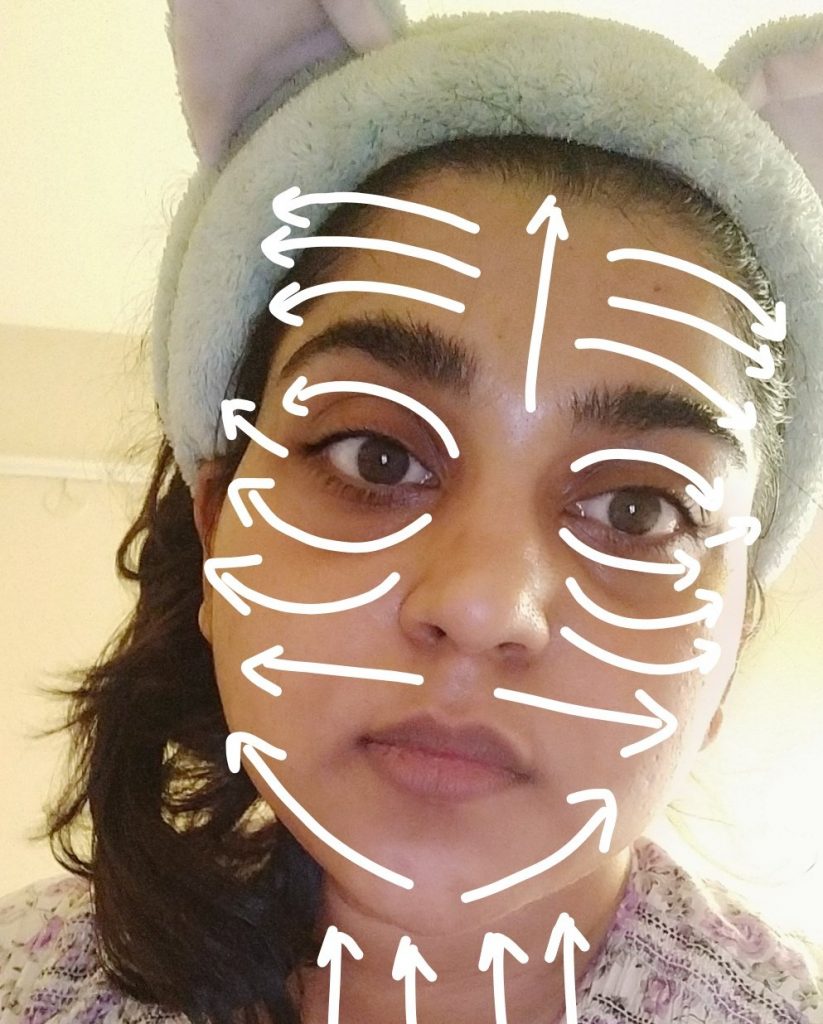 Some of you might ask me about the consistency of YBP Plant Remedy. whether it's thick oil like, will it be greasy etc – Coming to that question now. This oil is fabulous. Not even greasy. Very Very light weight, non-Sticky formula. It instantly sinks into your skin and the relaxing and calming aroma is excellent. Spa kind of a feeling.
On days when I layer it over other skincare products – I use it as a last step in my skincare routine. I take few drops of this oil and pat it all over my face and neck and go to bed.
In both methods, the therapeutical smell is so good that induce good sleep, gives good relaxation. This oil repairs your skin. I meant you will notice the results within a weeks usage for sure. It improves skin glow, give a beautiful natural glow to skin with regular use. It's excellent for dry skin as well. It takes away dryness, hydrates and moisturises skin, calm down irritated skin, No Breakouts, No clogged pores, No acne —What else do you need. It's a all-in-all facial treatment oil. Absolutely adore this and love the results. Already I repurchased my second bottle. Now, half way through it. Going to place an order for my third bottle.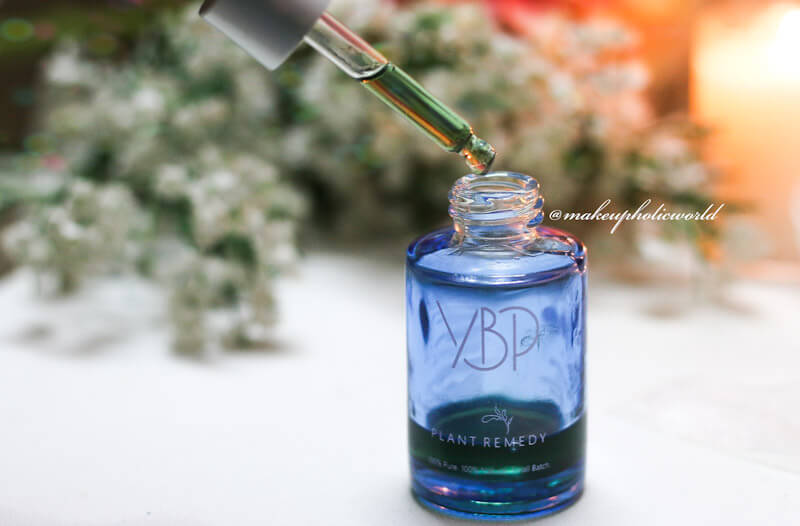 ---
I totally love this magic skin potion and I see a significant improvement on my skin. I don't get acne breakouts m dark circles appear less visible, skin feels tightened and soft, no dryness, skin has a natural glow without any makeup too. I love to use lymphatic drainage massage once a week. I get migraine very less these days. I think lymphatic drainage massage is definitely helping out. I love thos therapeutic smell. The packaging is of glass and you need to be careful while handling it as it's super expensive too. I suggest you use the product seated on bed surrounded by pillows to avoid accidental spillage.
Have you tried YBP Plant Remedy ? What's your favourite nighttime facial oil ?