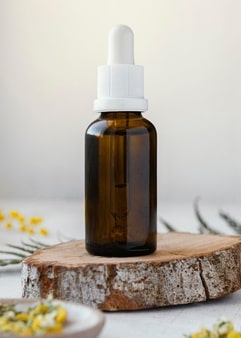 Serums are not new for the beauty and skincare junkies, everyone knows about it and brands are continuously formulating them. As we have seen its hype, there must be some powerful reasons behind its popularity. Night serums are considered to be the most beneficial as compared to morning ones. Because our skin repairs at night and good quality night serum boosts the skin health and provides glowing healthy skin next morning.
Serum helps to reduce the collagen production, dryness, dullness, acne scars and dark spots. The presence of active ingredients in these serums shows the results very fast. It fights wrinkles, and its miracle ingredients penetrate deep into the skin and make it glowing and smooth. Serums are not good for teenagers, if you are in your mid-20s then you should include this in any skincare regime. You should know what your skin wants and what kind of products suit it and what are your skin concerns. On its basis you should use the best night serum.
However, there are a lot of night serums available out there. Market is flooded with different ingredients and options. But always choose according to your skin no matter whatever is trending. So I have come up with the list of best night serums in India so that you can get the best to include in your skincare routine.
List of best night serums to try in India
The Ordinary hyaluronic acid 2% +B5
Hyaluronic acid serum is best to hydrate and nourish the skin better than any other ingredients. This deeply moisturizes the skin and maTarget Skin-Related Concerns with These 12 Best Face Serums in Indiakes it soft and smooth. It helps to reduce the signs of aging and wrinkles plus boosts collagen production to make your skin young and healthy. When this serum will apply at night, deeply hydrates and generates the cell overnight.
Shesha Ayurveda Kumkumadi Thailam night serum
This natural night serum works wonders for the skin and this is one of the top selling natural serum in India. It hydrates the skin, and consistent use can reduce the acne scars, acne spots and dryness. It moisturizes the skin without clogging the pores and improves your skin texture. It can reduce the spot as well. Shesha Ayurveda Kumkumadi Thailam is made using Authentic Ayurvedic reference, Ashtanga Hrudayam which is the "Heart or Essence of all the Eight Branches of Ayurveda," is one of the primary root texts of Ayurveda. This traditional Authentic Ayurvedic formulation made with finest and rarest ingredients including saffron, turmeric, Laksha, Indian Sandalwood, Lotus, Manjistha, , Vetiver, Licorice & goats milk in a sesame oil base . . Use it as part of your daily PM routine to get that naturally glowing and even toned skin!
 The body shop Vitamin E moisture serum
Vitamin E contains serum well known for its hydrating and problem solving properties. It helps to reduce the oiliness, and best to use for oily skin as it won't clog the pores. It also reduces the acne spots and pigmentation. You can use it as a night serum to hydrate and moisturize the skin. It treats the dullness and dryness of the skin.
It works overnight to repair and replenish your skin and finds glowing skin in the morning.
Innisfree the green tea seed serum
This serum contains 100% green tea seed extracts and is highly rich in minerals and amino acids. It is made with dual moisture rising technology that deeply nourishes the skin and maintains hydration in your skin. This is totally natural and contains no paraben, silicon and any other harmful ingredients. This works great on the skin overnight.
Kaya brightening serum
Kaya is one of the most popular brands in India and millions of people are loving their products. They offer great quality and satisfied results. This helps to brighten the skin by removing dark spots, age spots and pigmentation. It fights dullness and gives a healthy glow to your face overnight. Kaya brightening serum is safe to use for oily skin as it is non-sticky and non-oily.
Olay total effects 7-in-1 anti aging serum 
Olay has a great range of products for wrinkles, aging and fine lines. This serum is one of them, it shows the results within a few days. Wrinkles, dryness and dullness fade by this serum and I am sure women in their 20s and over 30s will love this serum. It has a light and smooth texture that is best to use for all skin types.
Ponds gold radiance precious youth serum
As the name says youth serum it helps to hydrate the skin from deep. It helps to fight the wrinkles, aging signs and makes your skin young and glowing. It is best to use for over 30 women and if you are in your mid-20s then try this out. It boosts the collagen production and reduces the appearance of wrinkles, looking beautiful and young forever.
 Forest essentials activating serum
Forest essential is another reputed and popular brand in India. They have a wide range of different products and people found them effective. Their serum helps to reduce the dullness and boosts the young healthy skin. This is totally natural and leaves smooth soft skin with the skin cell renewal to the skin.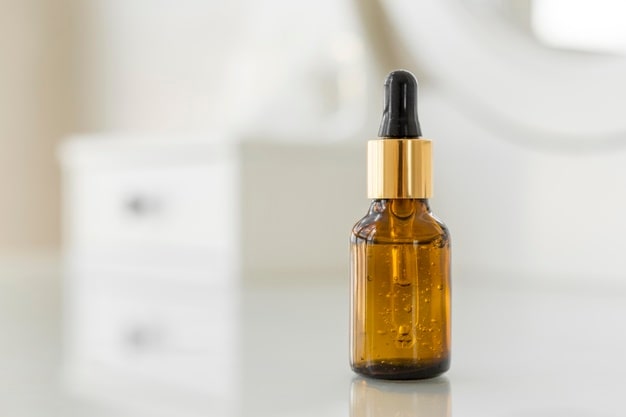 Lakme Absolute Argan Oil Radiance Overnight Oil-in-Serum
I have shared with you the powerful benefits of argan oil in one of the previous posts. Argan oil helps to reduce dullness and increase hydration, diminishes wrinkles and aging signs. Lakme has their good range of argan oil products so this serum is one of them. Suitable for all skin types as it has light texture. This is quite expensive but worth the money. For an instant boost to your skin try out this.
Aviance Hydra Balance Moisture Infused Advanced Serum
The serum is more focused on hydration and dryness. From a popular brand in India, this serum helps to reduce the aging signs and boosts the youthfulness of your skin for bright healthy skin. Easily absorbs into the skin and imparts glow. Best for dry dehydrated skin to provide nourishment. Little bit expensive but worth the penny.
For using any of this serum, the routine will be the same. Apply this on the clean face, Hydrate your face by spritzing a toner and follow up with a moisturizer, this is must do otherwise it won't show the results. Check the ingredients list and product formulation before buying. Patch test is necessary before including in routine. Consistent use will surely show the effective results. Stick to one product for 1-2 months at least. Choose wisely and based on your skin requirements.
Image reference- freepik