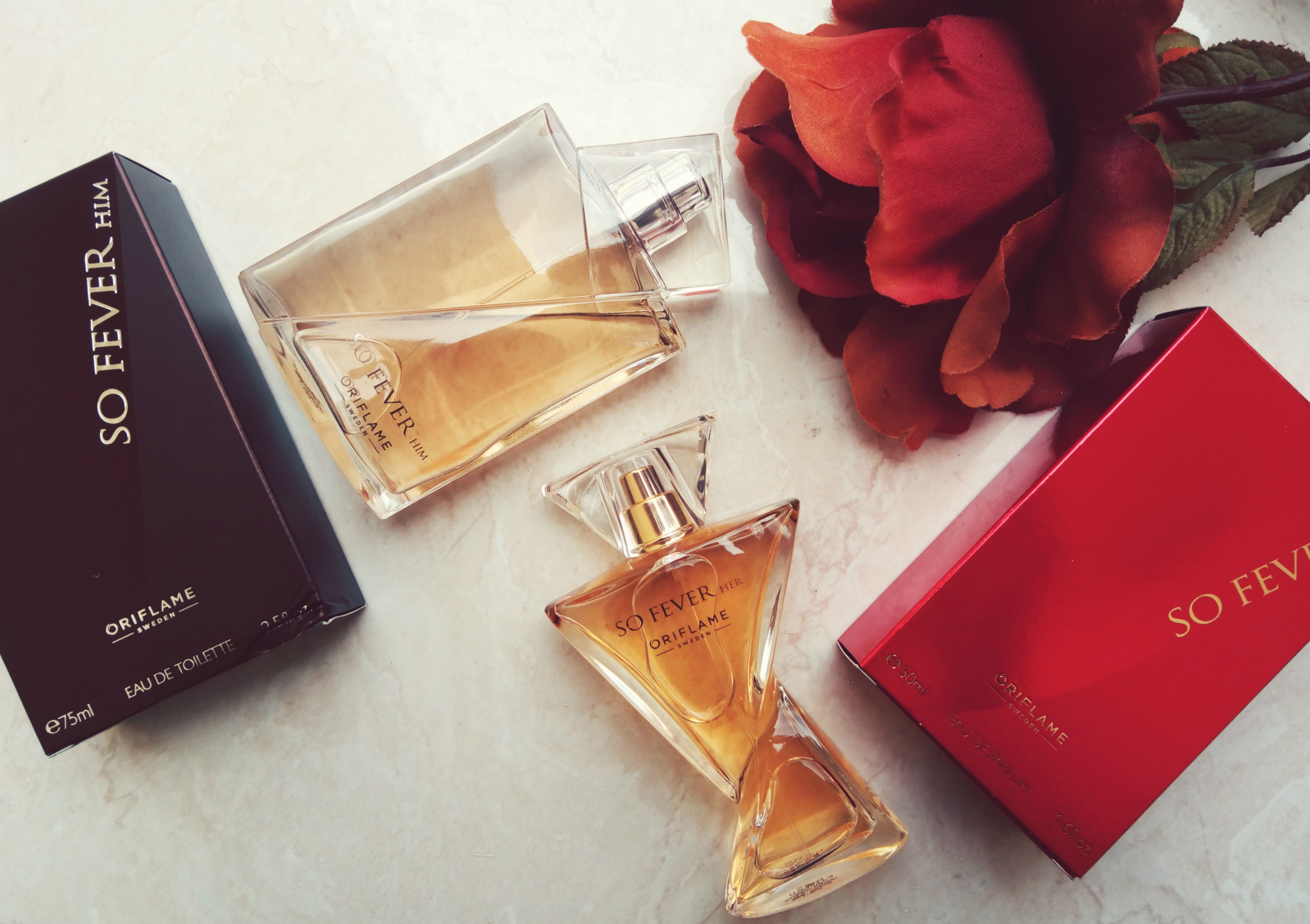 Fragrances are always my favorite gifts. While I constantly reach out to certain brands when it comes to fragrances, I wouldn't mind trying out different brands. Oriflame Sweden launched its new range of fragrances on valentine's day to enhance the beauty of  the season of love with its strong and passionate "Oriflame So Fever Him EDT", and its feminine and seductive "Oriflame So Fever Her EDP" and I was lucky enough to get these for reviewing.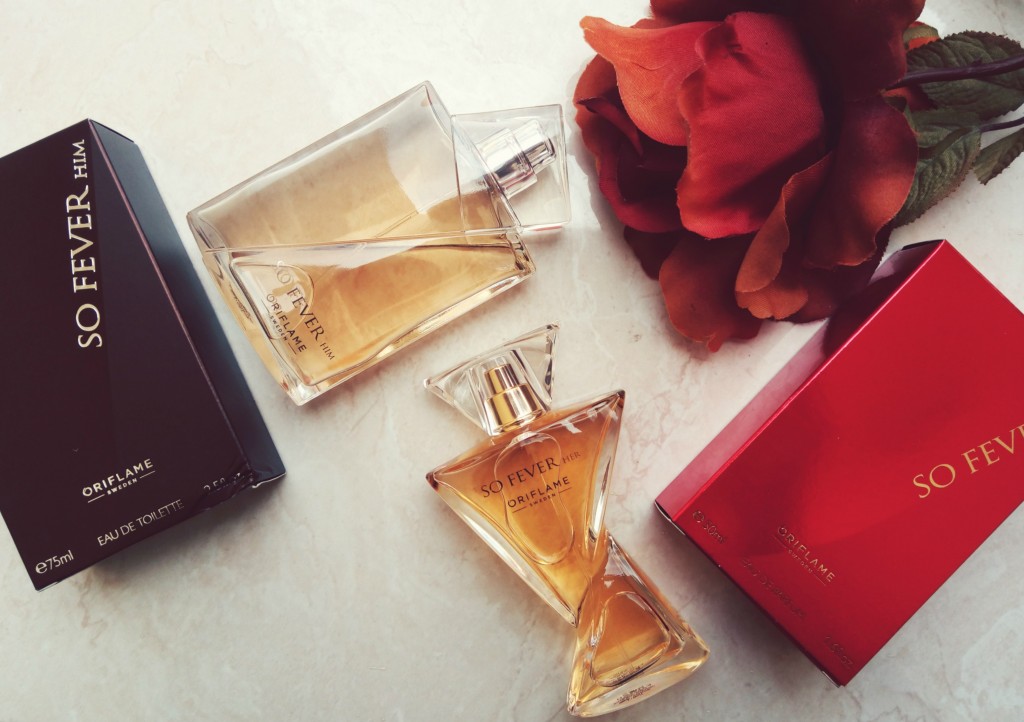 The first thing that attracted me about these is definitely the beautiful and unique bottles.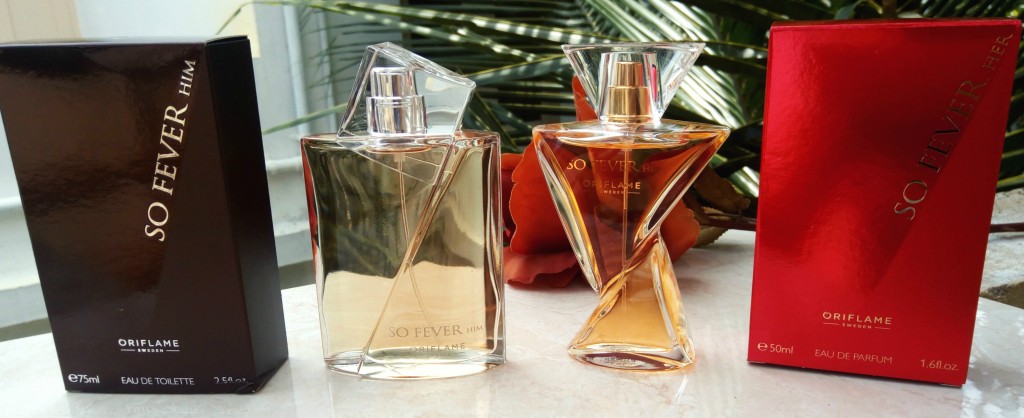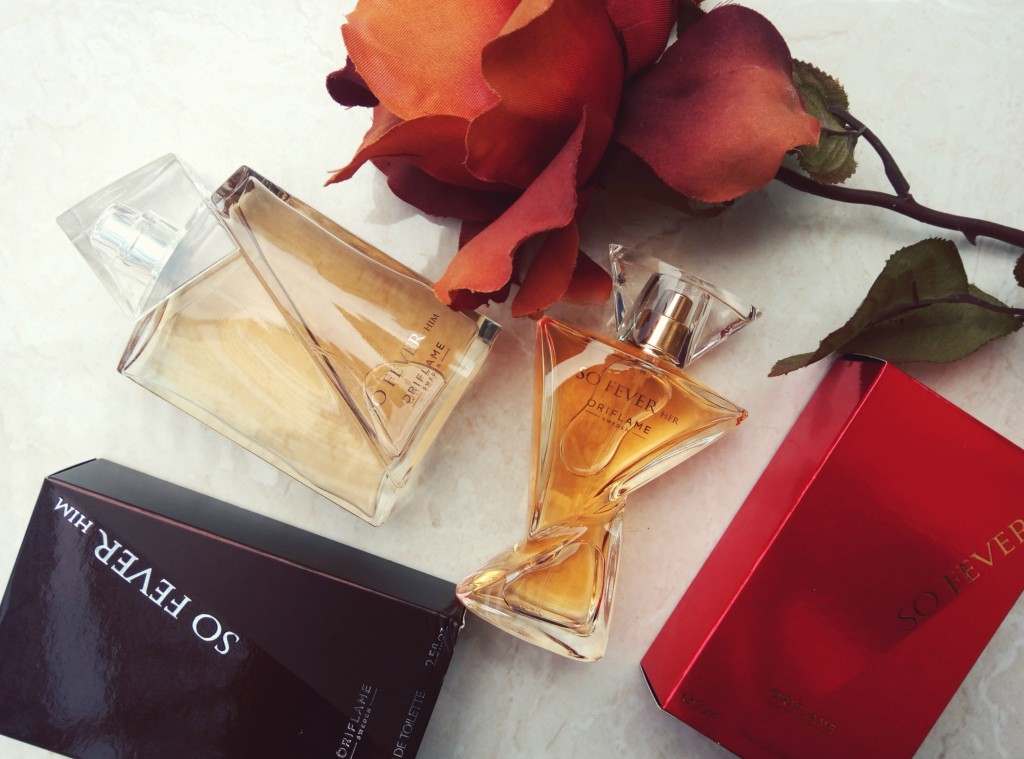 ORIFLAME So Fever Him Eau de Toilette ; 75 ml ; 2499 INR/€ 37.00
A magnetically masculine fragrance with an intensity and character that reflects a bold man with a passionate nature. A tempting blend of pure eroticism dresses the skin with piri piri pimento, geranium bourbon and fiery Ginger Wood – an intoxicating composition.
Fragrance notes
Base Notes: Patchouli, Vanilla, Ginger wood
Heart Notes: Geranium Bourbon, Orange Blossom, Incense
Top Notes: Very refreshing marine accord, Orange, Red Peppers
Oriflame So Fever Her Eau de Parfum ; 50 ml; 2499 INR/€ 39.00
A provocative fragrance that teases the skin with a seductive blend of crisp blackcurrant, sultry sweet sandalwood and untamed Ginger Flower, enveloping the wearer in a fiery warmth. A playful and sexy scent that pushes the boundaries of passion and intensity.
Fragrance notes
Base Notes: Sandalwood, Licorice and Vanilla
Heart Notes: Ginger Flower
Top Notes: Bergamot, Blackcurrant, Red Pepper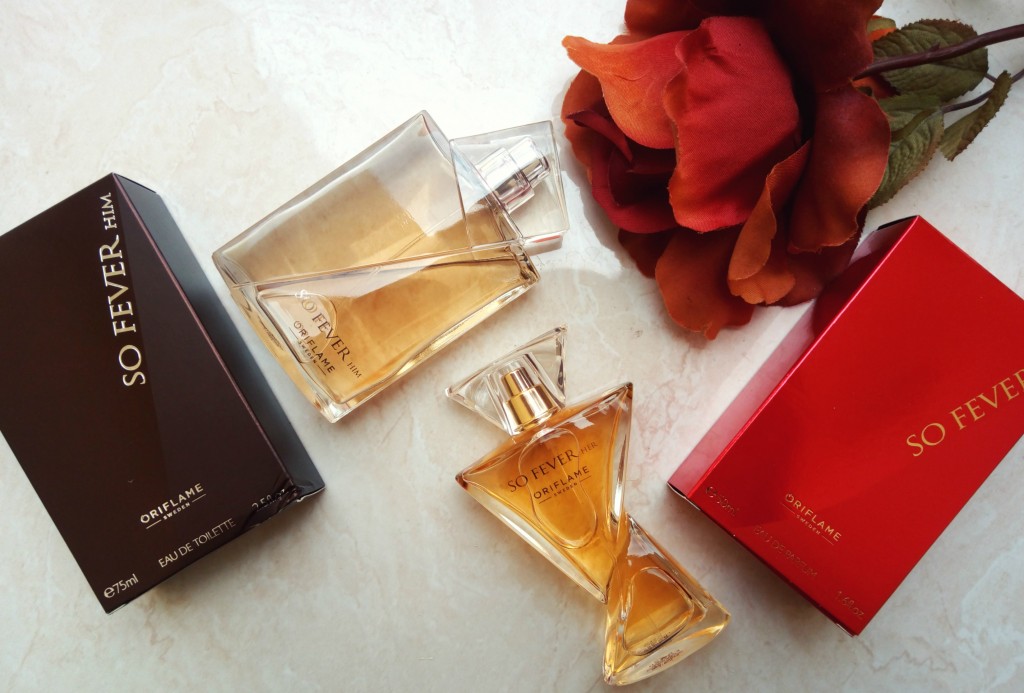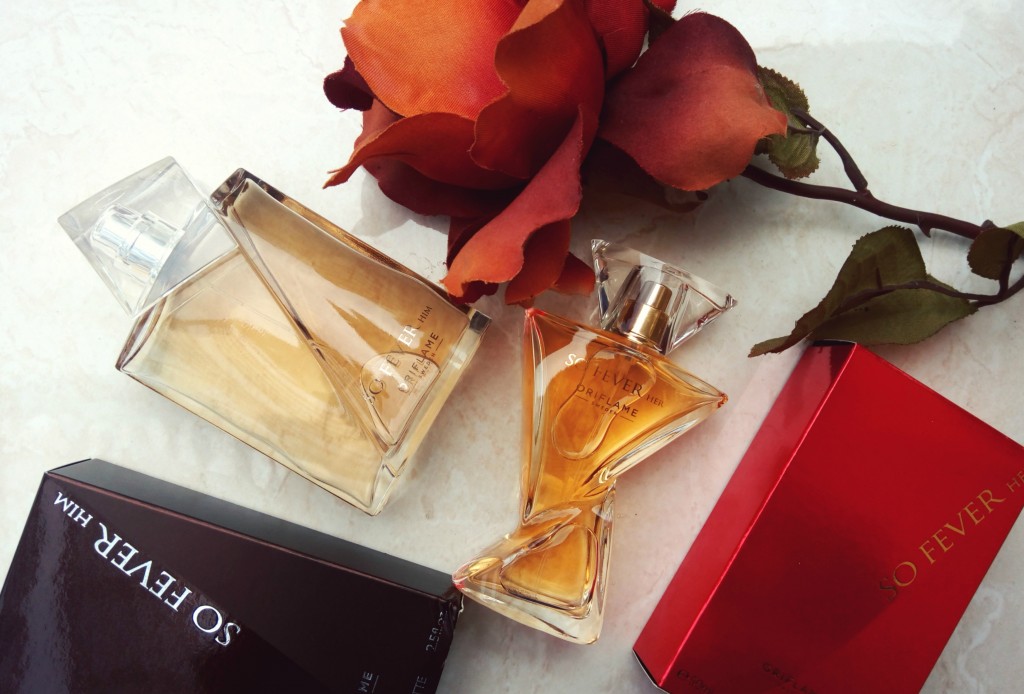 Oriflame So Fever Her Eau de Parfum smells stronger than Eau de Toilette and therefore stays longer. This fragrance is made by perfumer Vincent Schaller . The bottle is very beautiful and feminine; It has a very sweet smell, Smell is not too strong either. I get 4 hours of longevity when applied generously… I wish it stayed for more time coz I really love the scent! I am a fan of licorice. Overall, if you are a fan of spicy, sensual sandalwood+ginger & woody notes –  you will love this.
** Product sent by brand PR. However, my review is honest and unbiased as always