Hello ladies…Hope you all are doing great! i was super busy this weekend, We had lots of guests at home and so I was super busy cooking, cleaning, taking them out and all of stuffs like that…
I am reviewing one of the hair serums I tried and tested!
To know my review about it, keep reading!
L'Oreal Paris Total Repair 5 Instant Smoothing And Nourishing Serum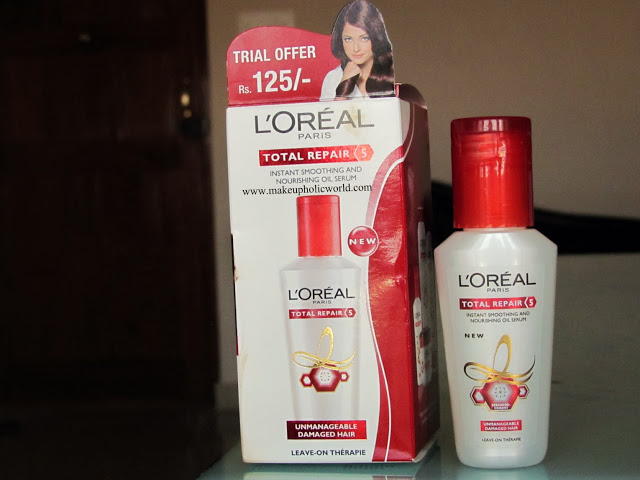 What does L'Oreal claim about Total Repair 5 Instant Smoothing & Nourishing Serum
One of the difficult tasks is finding a medicine which can cure all ailments related to hair caused because of salt water, dust, pollution, sun rays and so on.
 L'Oreal has come out with a serum which can cure any problem of the hair caused due to the above reasons. This L'Oreal Paris Total Repair 5 Smoothing & Nourishing Oil Serum (80ml) cures problems related to hair like dull hair, fizzy hair, hair with tangles, hair that is lifeless and so on. The serum has Cyclopentasiloxane, Methylpropional, Hexyl cinnamal, Benzyl alcohol and various other ingredients that are known to improve the health of the hair. These ingredients make the hair strong and glossy. They protect the split ends and prevent further damage to the hair. Interestingly, the serum is not too oily. It is ideally suited for both dry and curly hair. The serum can be applied after washing the hair. It can also be applied without washing the hair. To get the best result, apply the serum from the root of the hair to the tip. Your hair will become glossy and tangle free within minutes of applying this serum.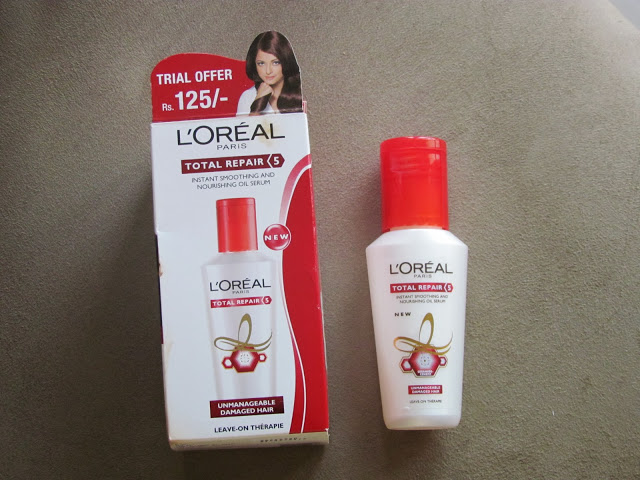 Packaging & Price
125 INR for 80 ml; comes in a plastic bottle as shown in the snaps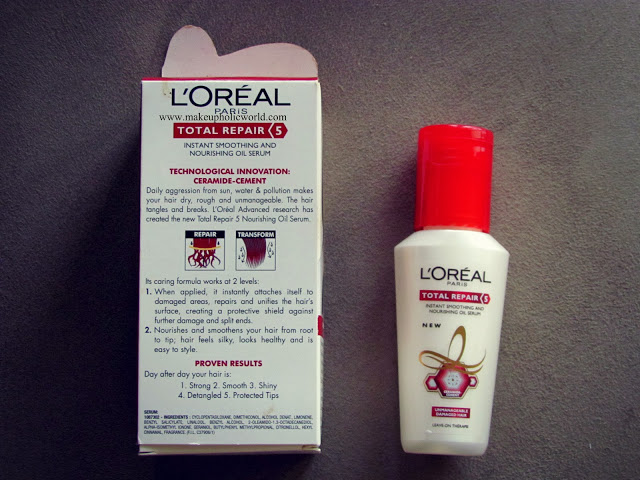 Ingredients
Cyclopentasiloxane, Dimethiconol, Alcohol denat, Limonene, Benzyl salicylate, Linalool, Benzyl alcohol, 2-oleamido-1, 3-octadicanediol, Alpha-isomethyl ionone, Geraniol, Butylphenyl , Methylpropional, Citronellol, Hexyl cinnamal, Fagrance (F.I.L. C37906/1)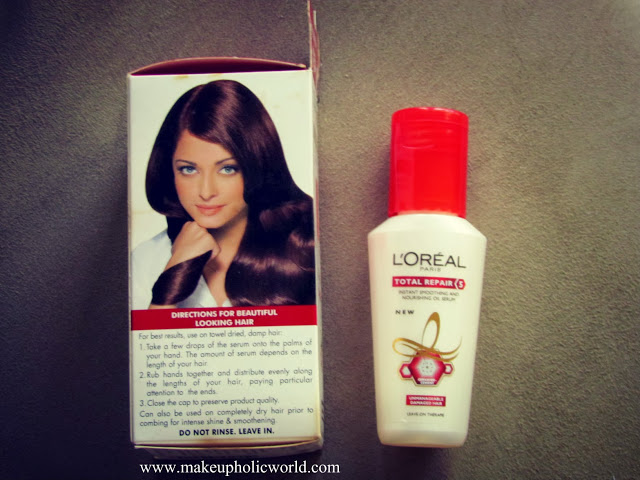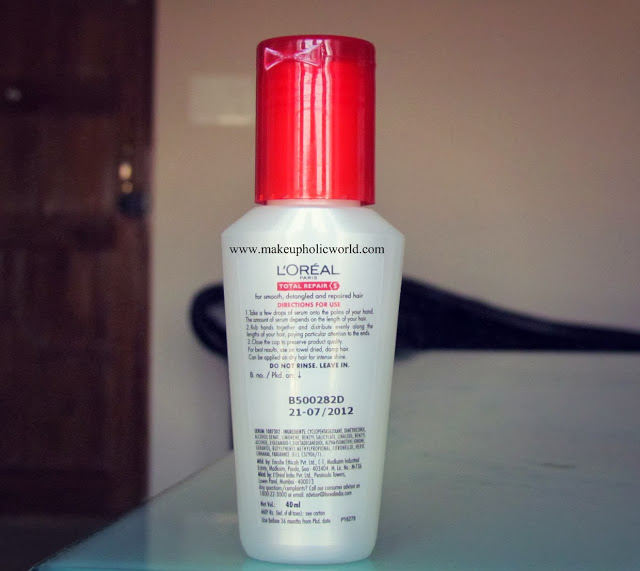 My experience using L'Oreal Paris Total Repair 5 Instant Smoothing & Nourishing Serum
This serum comes in a bottle as shown in the picture below. After washing my hair using my regular shampoo and conditioner, I took a little of the product and gently massaged from the middle portion of my hair towards the roots…My hair looked shiny and the smell is also quite good!
it didn't make my hair look greasy. i don't have a frizzy hair, So, i don't know how effective this is in controlling frizz.
hair felt softer, manageable the whole day! love the results!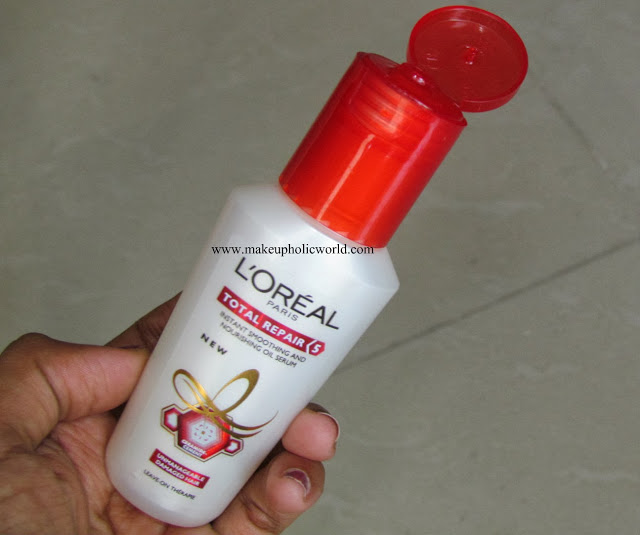 If you are looking for a budget friendly hair detangler, then you will like this 🙂 give this a try and let me know what do you think of it…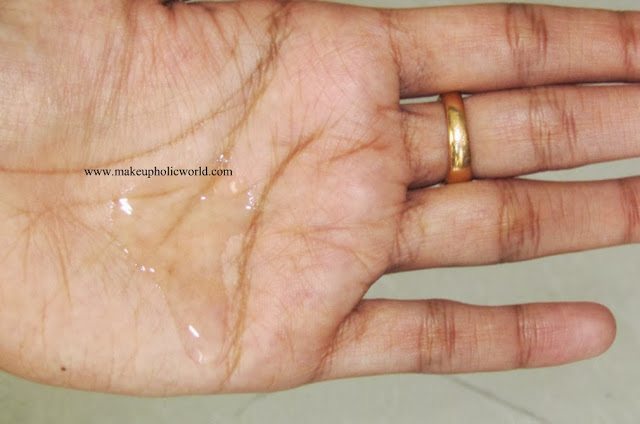 I will not repurchase this as  I have already bought few other elixirs. 

Take care pretties!