Everyone dream of a healthy and glowing skin and people including me do almost everything under the sun to achieve the flawless skin. Sea Buckthorn has been traditionally used for a wide range of skin ailments for its revered nourishing, regenerative, and restorative actions. Sea Buckthorn oil is used superficially to assist in healing skin injuries, burns, wounds, eczema, lesions, sun damaged skin, and abrasions. Today I am reviewing a face serum from Nellie Tier New Zealand. Read more to know whether I am impressed with this product.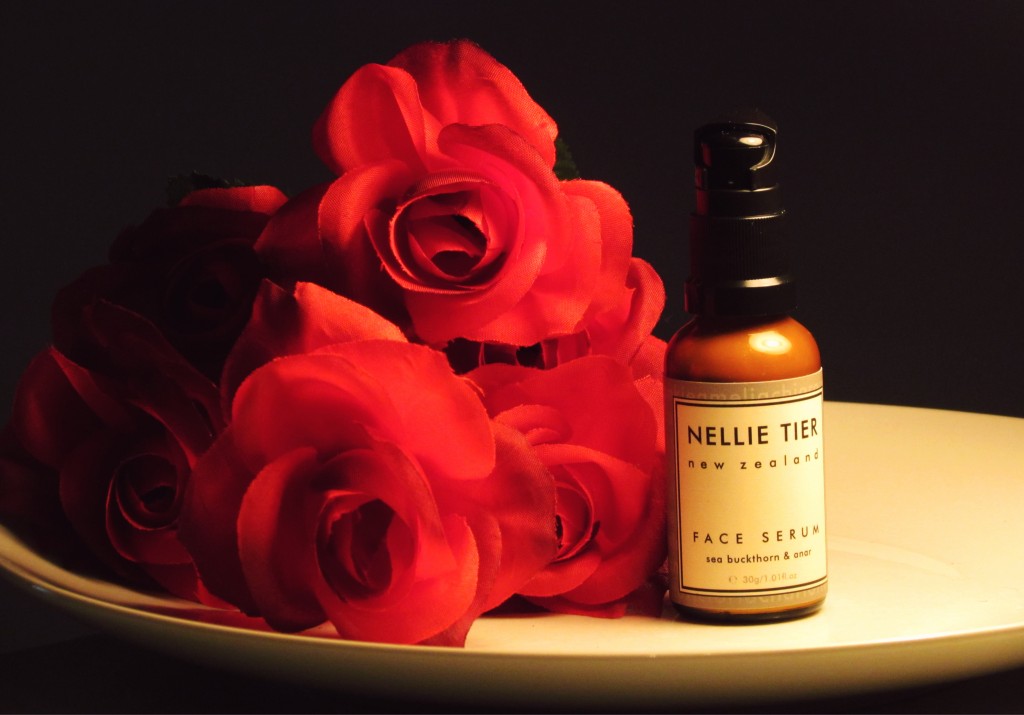 Product Description
Our creamy and luxurious fruit based serum is formulated from a potent blend of botanical extracts, plant oils and pure essential oils. The small molecular size of the ingredients allows the serum to penetrate into the deeper layers of the epidermis and deliver concentrated nutrients to replenish moisture, promote elasticity, stimulate cell renewal and support the skins natural ability to repair.
Fragrances
– Sea Buckthorn & Anar
Price: 65 $NZD for 30g / 1.01 fl oz ; Buy from here
Ingredients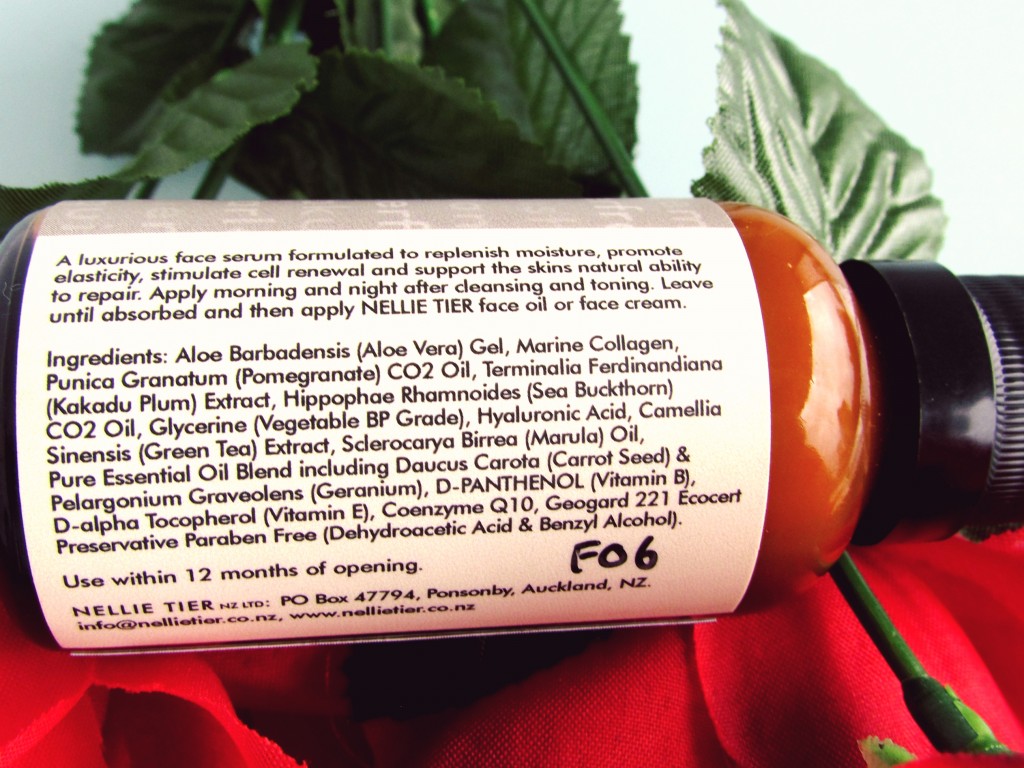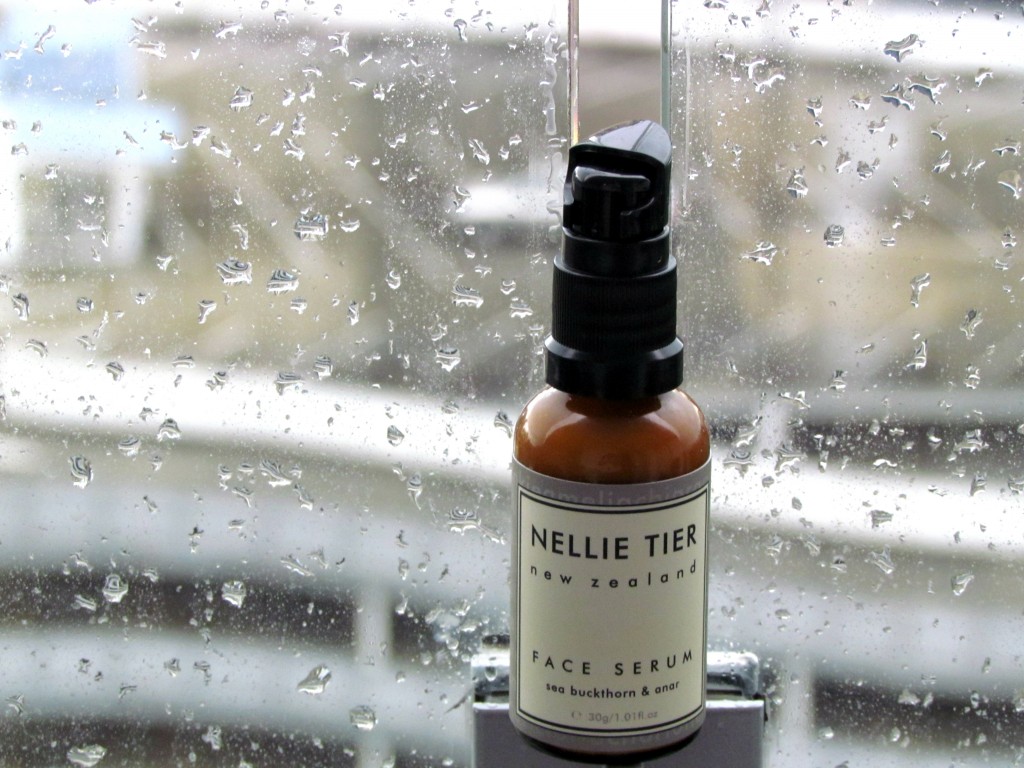 Packaging : Comes in a glass bottle with a pump and a pump close cap. Very easy to dispense product. May not be travel friendly because of the glass bottle.
More Pictures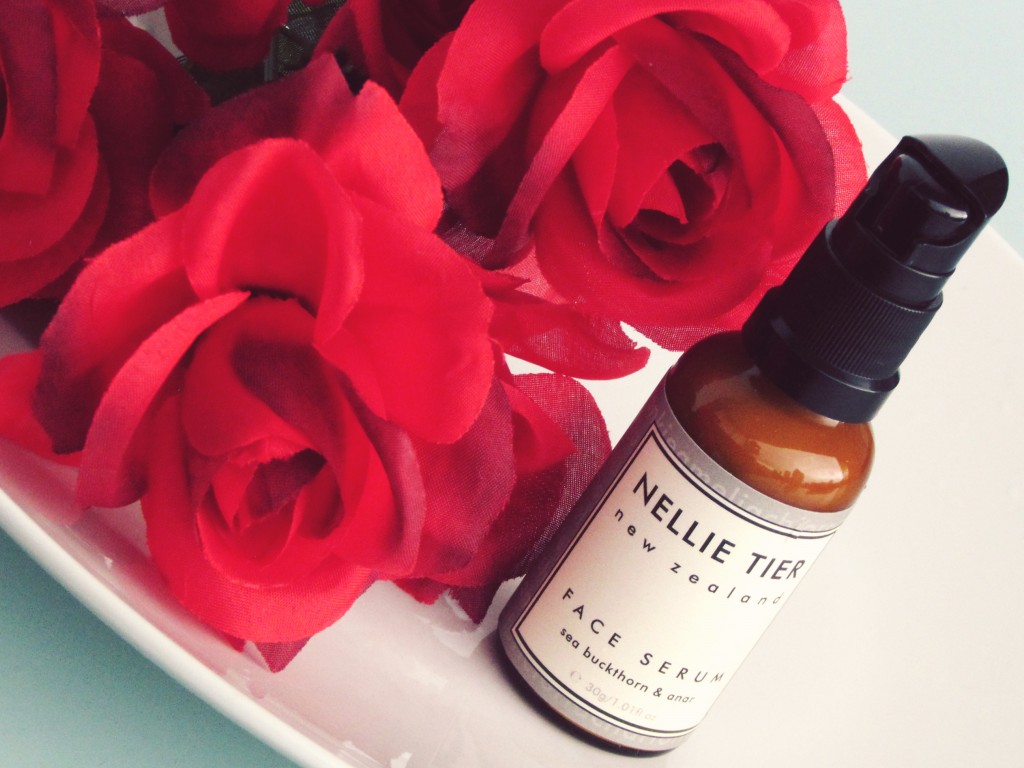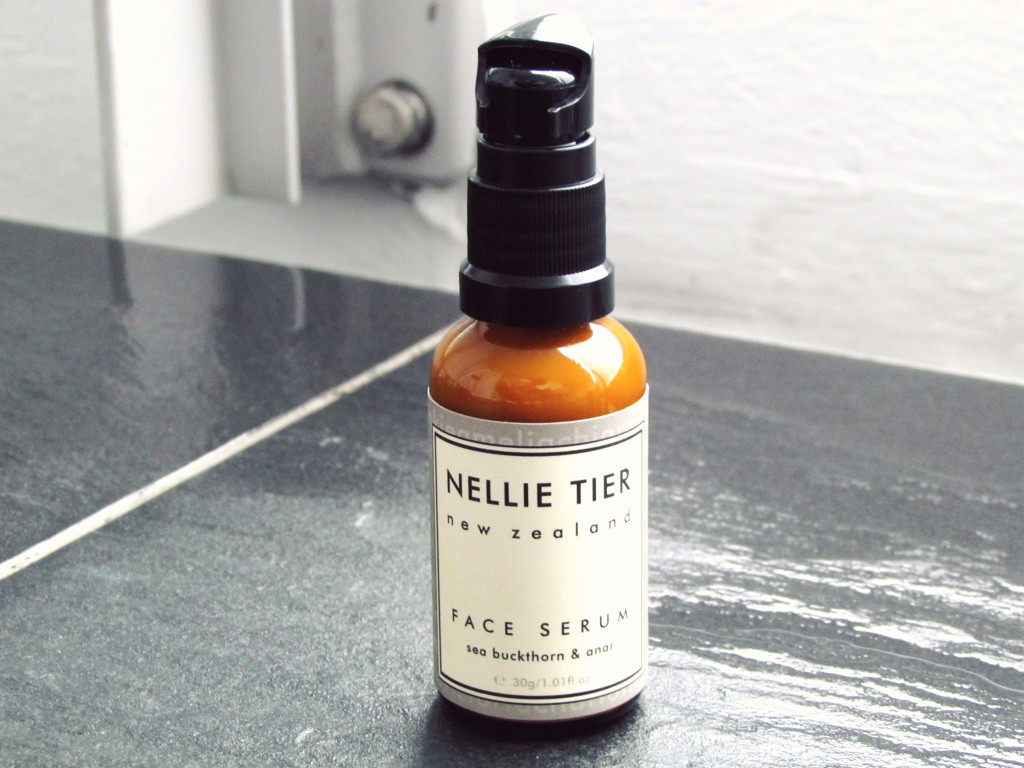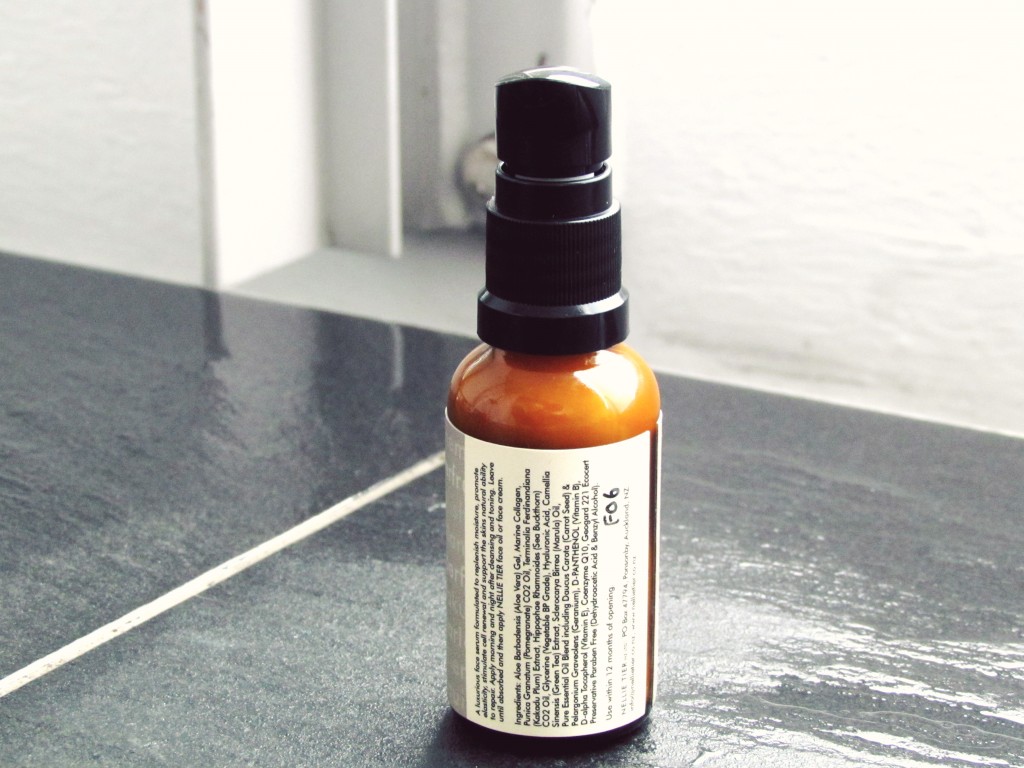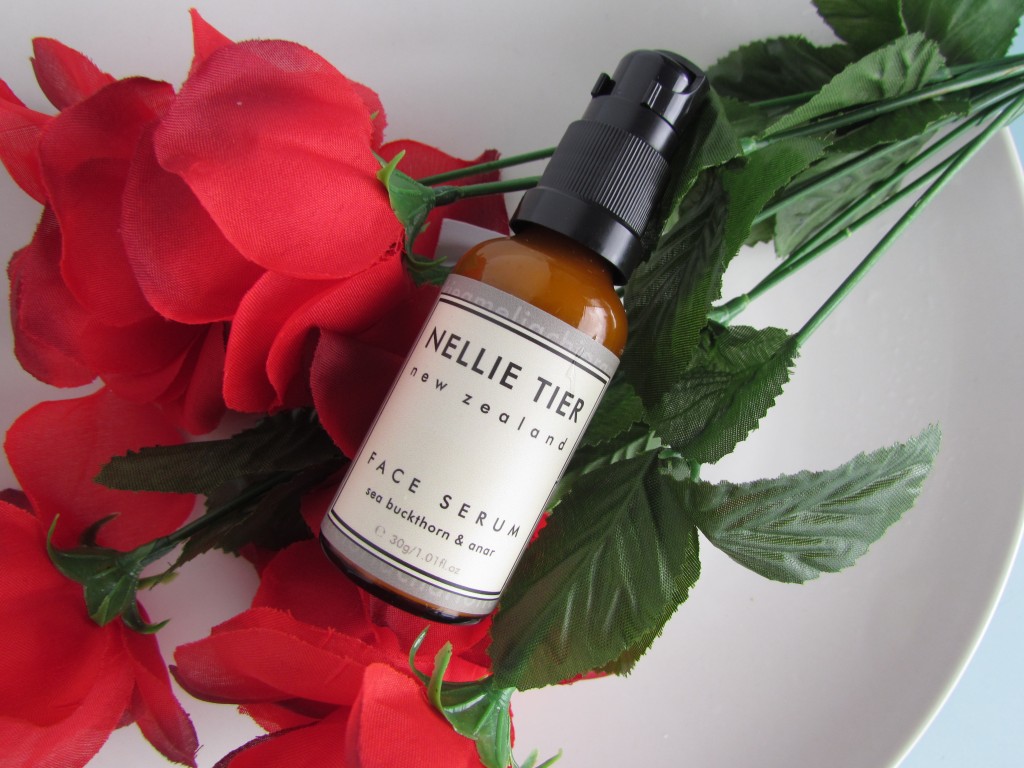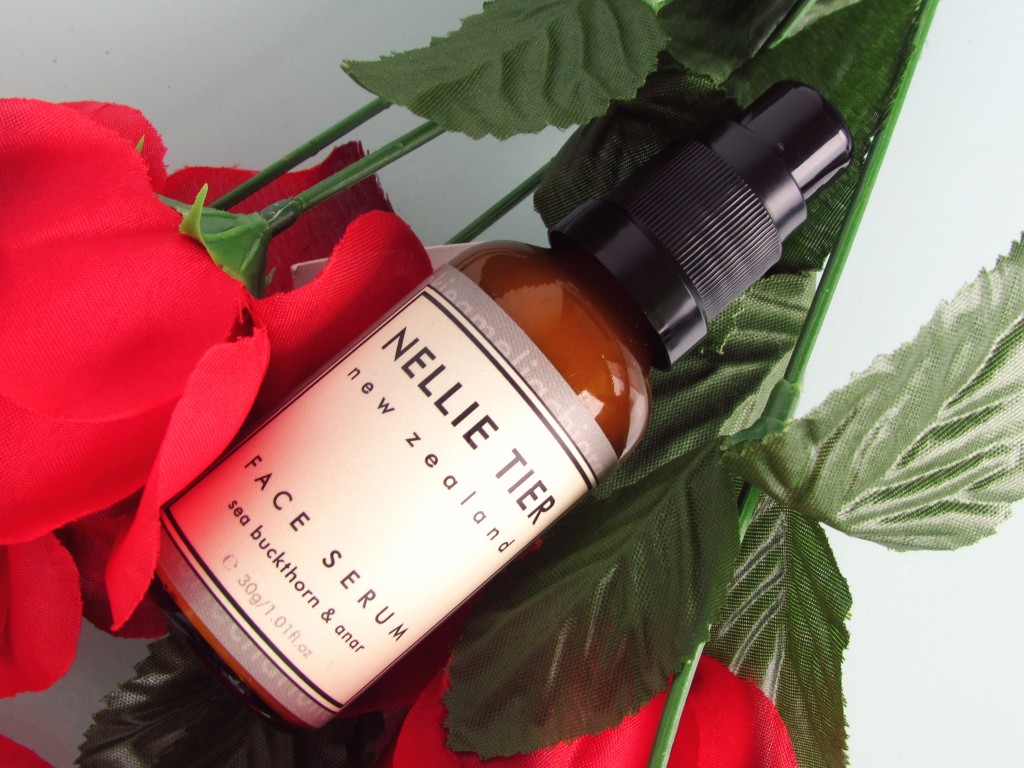 A good face serum nourishes and supports cell regeneration to minimize fine lines and help maintain a youthful, healthy glow. I was so excited to try this out as it has sea buckthorn in it. This serum is ideal for all skin types and will not leave your skin oily or irritated.
A face serum that is deep hydrating is an important part of your everyday skincare routine. I use this serum mostly at night after cleansing my face. I was using PISTEO Bright & Pure C Serum & Za True White Serum (reviewed here) prior to this. I started using this when I finished Pisteo and Za. I must say, I am impressed with this one as well…
I apply  this onto my face including under eye area and then wait for few minutes before I apply my moisturizer. It didn't irritate my skin or made it red. It absorbs quickly into my skin, has a pleasant scent, help keep my eczema at bay, and is organic. Yes, you read it right. Because of the harsh winter I was breaking out a lot and the hydrating masks I am using (Nellie Tier, Analdou Rose) along with this serum (since a month, also loved Za serum and the Pisteo Vit C serum) and my LUSH cleanser, Gia Angel cleanser etc is helping a lot to keep my skin in its best condition ever.
Now, You would ask me what serum am I using during the day. Its another serum, I will review it later after using for 2 more weeks. Let me know if you want to know my winter face care routine. This serum helped a lot in making my face even toned. I had redness around my nose and my skin had peeled a bit because of a balm that burned my nose area (applied in excess when I was ill), This serum helped a lot in improving my skin. left no scars on my nose area where I had problem. less breakouts, noticeable difference on my under eye area.  I am also loving the hydrating mask from this range. I have reviewed it here. So far, I have good impression about the mask and the serum. I would love to try their face cream and eye range soon.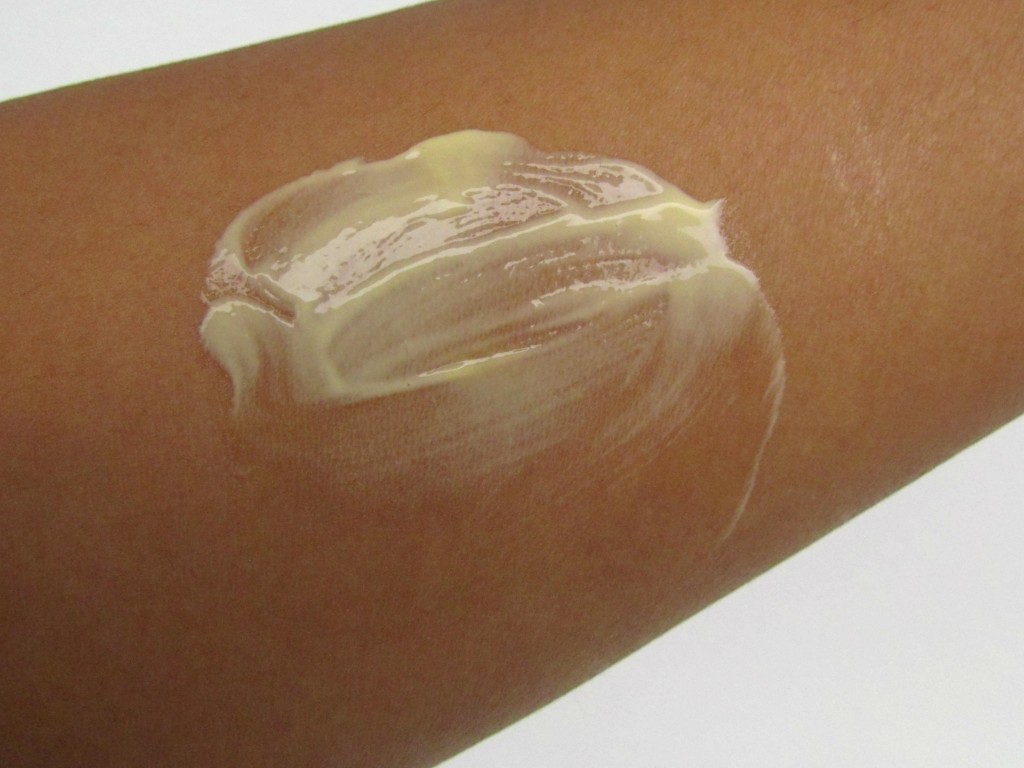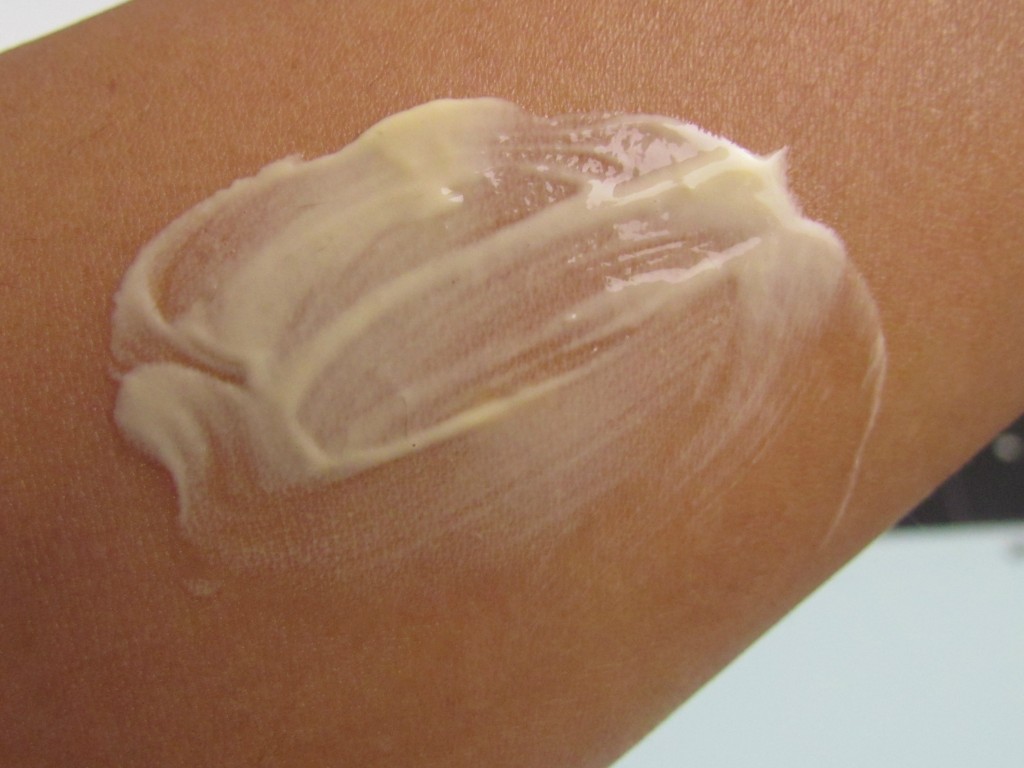 Overall, a good light weight serum that can be applied both day and night after cleansing and before putting moisturizer. I prefer to use this at night. Help keep skin hydrated for long time. Make your skin even toned (I believe that the usage of this along with the hydrating masks and cleansers actually brightened my complexion)  and helps lighten dark circles and get rid of puffiness. I am not saying it can completely get rid of acne. But, It keeps acne at bay. no major breakouts on my skin at the moment. Another important thing is – do a patch test before you start using it…Botanical/plant ingredients that it may contain might not suit everyone. Check the ingredient list carefully- If you are allergic to any ingredient. please don't use it.
**Product send by the brand for consideration. However, my review is honest and unbiased.