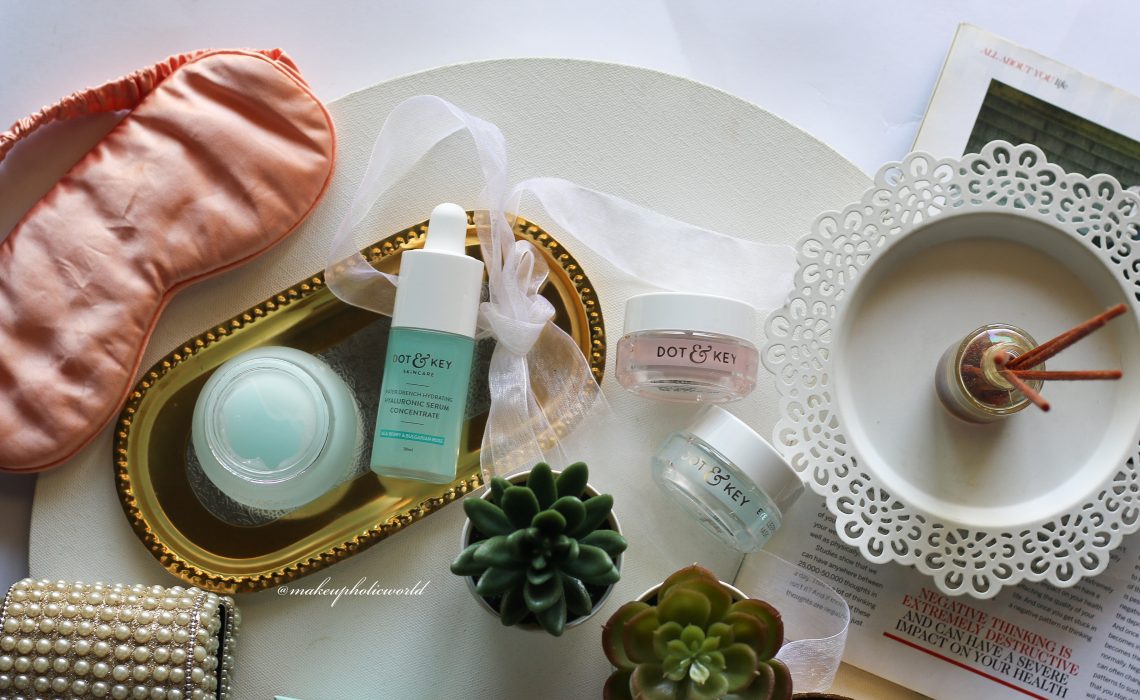 Negative Thinking is extremely destructive and can have a severe impact on your health. So, think positive and be happy always!
Give your skin the burst of hydration. It's much required these days! Almost every hour during day and night, We are glued to gadgets, Who have time for a proper skincare. Most of us suffer from severe skin damage. Though no products can completely stop skin damage. To an extend these skin damages can be prevented if proper care is taken. Here comes the importance of using skincare products that targets skin dullness and dehydration problems.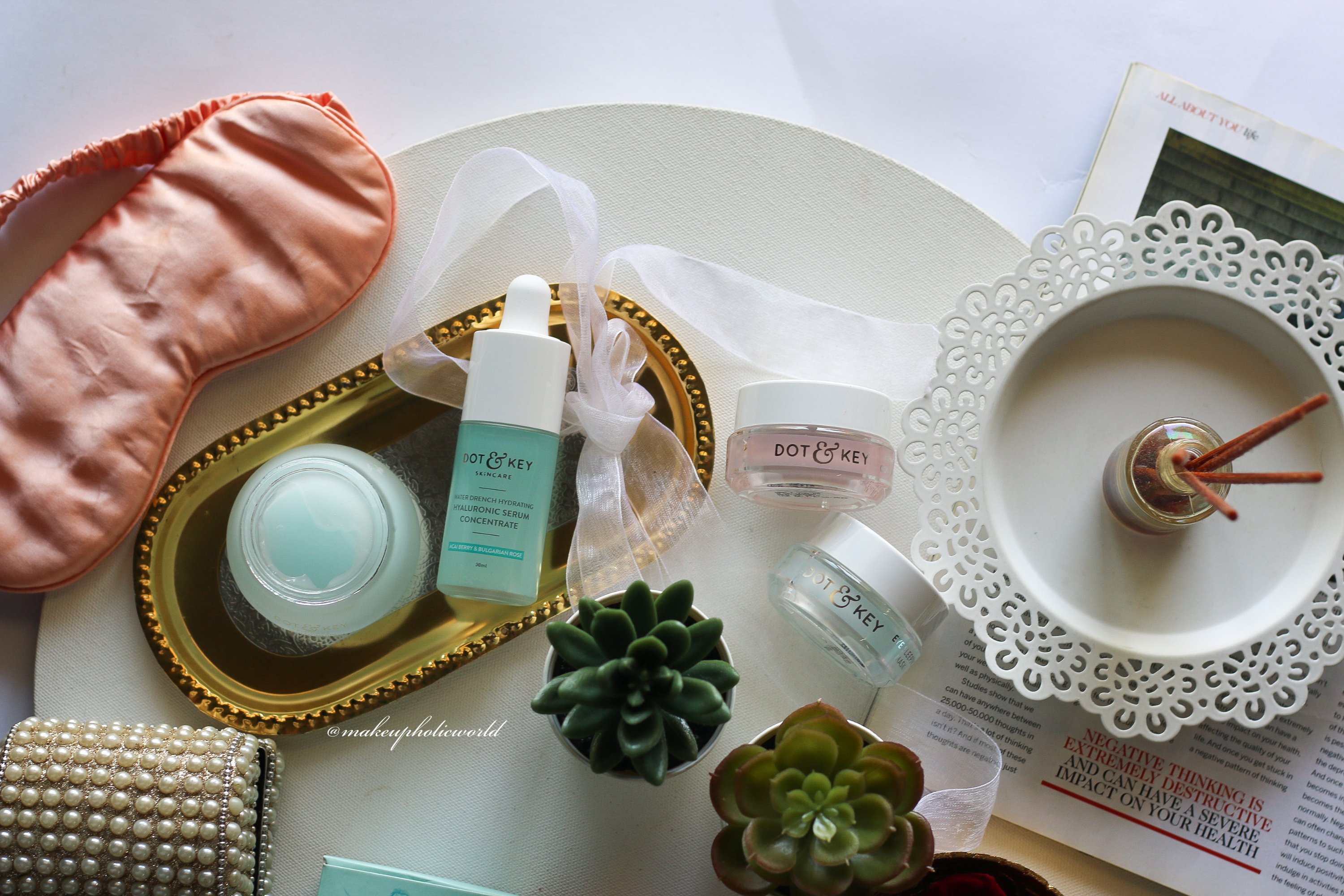 Dot & Key launched their hydration skincare range. With the hydrating powers of hyaluronic acid – infused with natural botanicals – tired, dull skin is about to be a thing of the past. Wake up with plump and happy skin every morning with Dot & Key's exclusive essentials for skin hydration. In this post, I am featuring Hydration skincare range. Gives your skin much needed rest and gets you a good night's sleep. Get ready to let your skin soak in all the moisture overnight and you wake up to hydrated, plump skin like never before ????????
If you are regular reader of my blog, You'd have already checked out my reviews on Face Serums. If not, Check it here
Dehydrated skin is one of the major problems that every women face. A dehydrated skin can often appear dull, and can make look the overall skintone and complexion uneven, making fine lines more noticeable etc.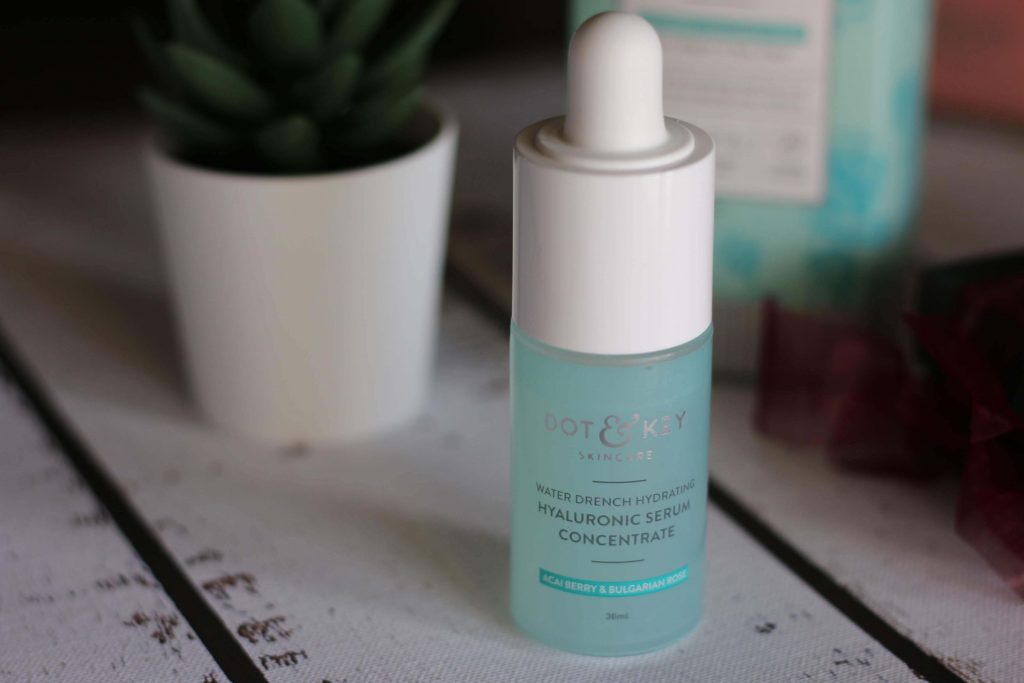 No skin routine is complete without a good hydrating serum. Dot & Key Water Drench Hyaluronic Acid Serum contains Vitamin C and antioxidants from acai berries, which fight free radicals and daily environmental damage.
Formulated with ceramides and botanicals elements like soothing bulgarian rose, this brilliant hydrator improves skin's barrier function restoring plump dewy complexion. Ultra concentrated, yet easily absorbable, this face serum can be used alone or along with your favourite moisturising cream for long-lasting hydration.
How to use
There are several ways to use a Hyaluronic acid. You can mix it with your regular moisturizer and apply post cleanse and tone routine. You can also apply hyaluronic acid directly on your clean, damp face. It acts as a excellent base for your makeup. If you have dry skin. You might want to add an additional layer of moisturizer before you put on your makeup. You may also use hyaluronic acid as your daily night serum. Apply it, leave it on overnight, and wake up with baby soft and plumped skin.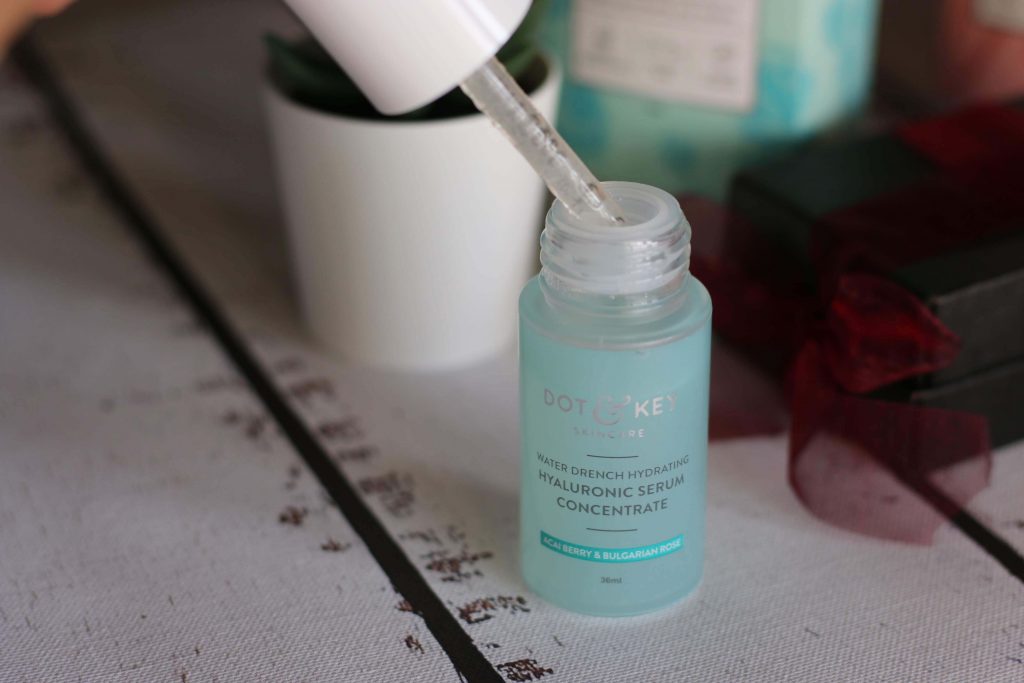 Water Drench Hydrating Hyaluronic Serum Concentrate has a rose talc kind of a fragrance. Might feel overpowering for some. Smell fades off within minutes of application. Regular use of hyaluronic acid in your AM as well as PM CTM routine really change the way your skin appears. My skin feels plumped, soft and more hydrated when I apply this.
Key Ingredients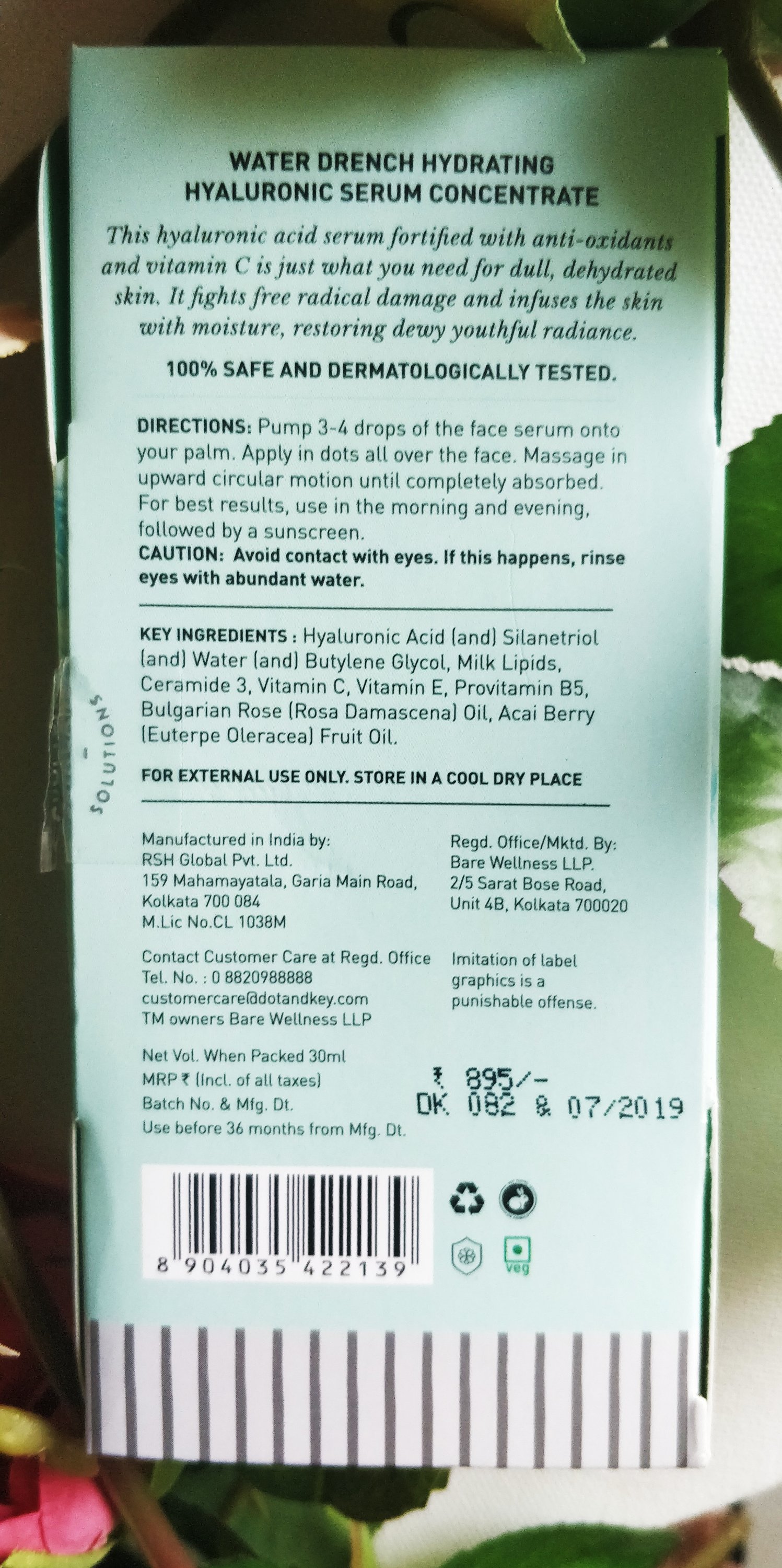 Hyaluronic Acid [and] Silanetriol [and] Water [and] Butylene Glycol, Milk Lipids, Ceramide 3, Vitamin C, Vitamin E, Provitamin B5, Bulgarian Rose [Rose Damascena] Oil, Acai Berry [Euterpe Oleracea] Fruit Oil
If you don't like fragrance in your skincare products. Then you might not like this. The Bulgarian Rose fragrance is not something that I am very keen about. Formula is lightweight and hydrating, absorbs quickly. Goes non-greasy as well. If you don't like fragrance in your skincare products. Then you might not like this. The Bulgarian Rose fragrance is not something that I am very keen about.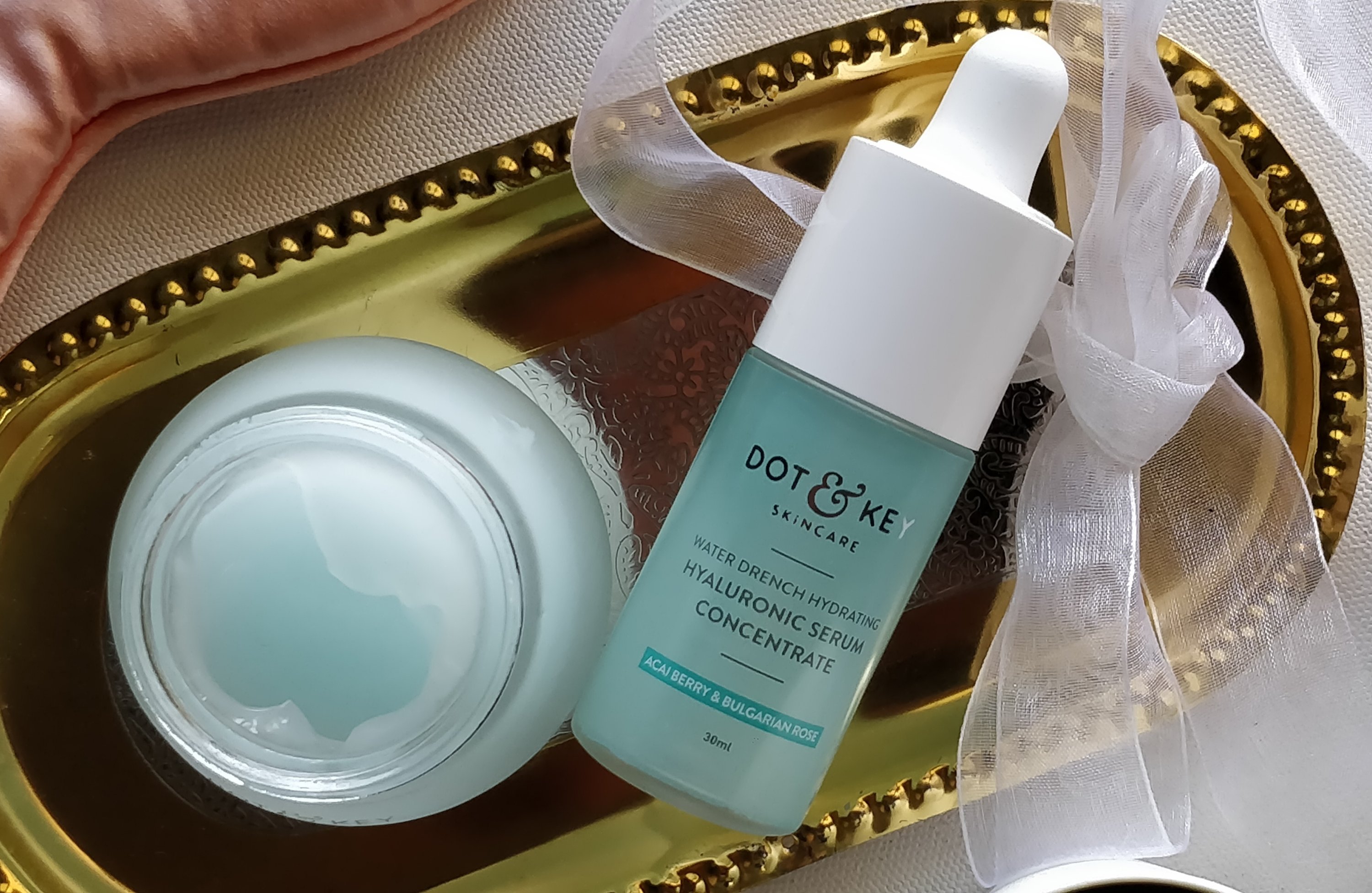 After a tired day at work, all we do is come and crash on bed. Atleast for me, its luxury to apply night cream /mask everyday. How I wish, I'd just erase the impact of stress and fatigue, and wake up to fresh, very well rested face the next morning? Dot & Key Skin Plumping Water Sleeping Mask rejuvenates skin with moisture and keep the skin hydrated throughout the night.
This mask has a wonderful bouncy – gel like texture and it is formulated with calming cucumber and chamomile, it smoothes, plumps and perfects the skin while you sleep. It has a bulgarian rose fragrance that doesn't linger for long. It's quite relaxing too.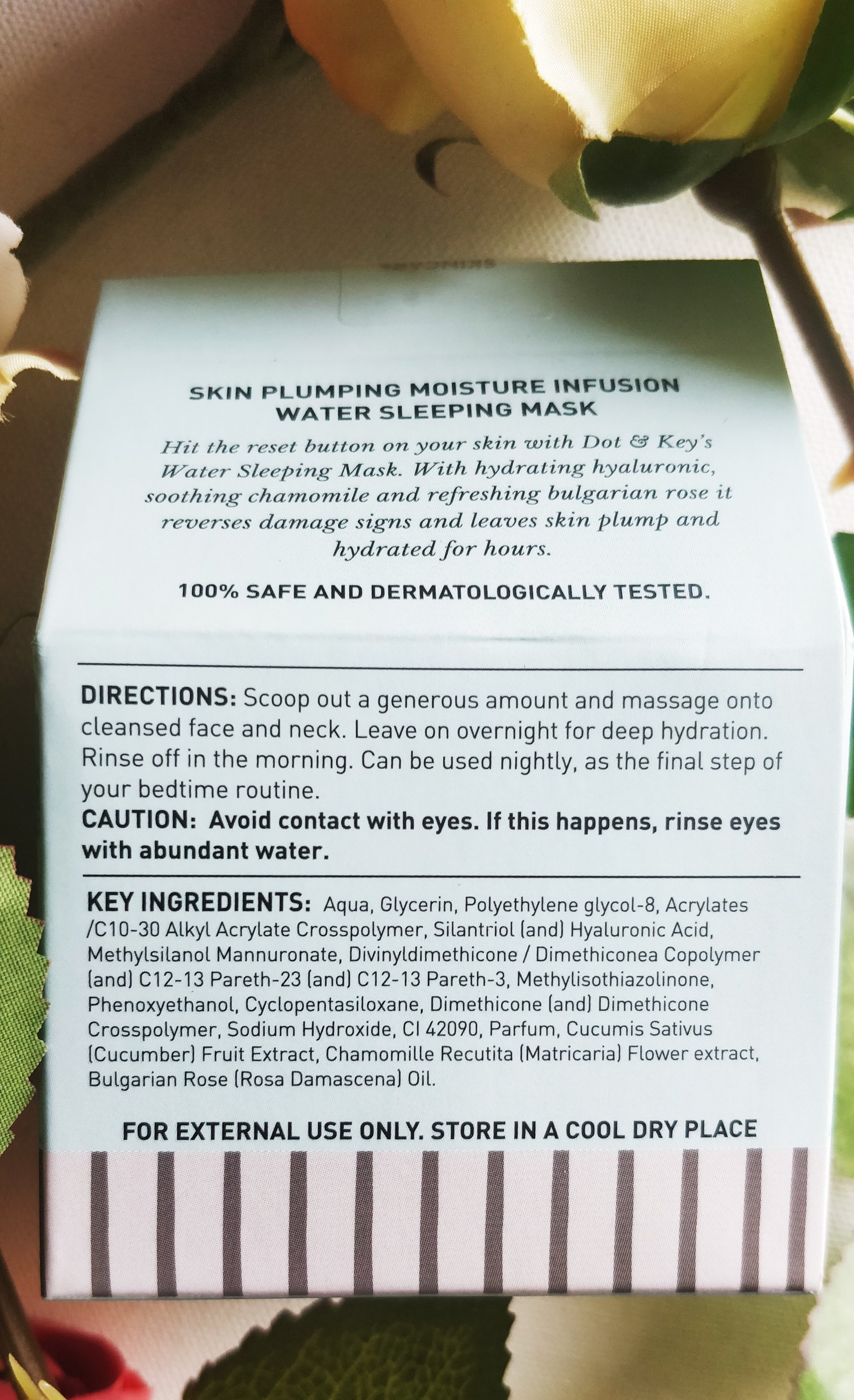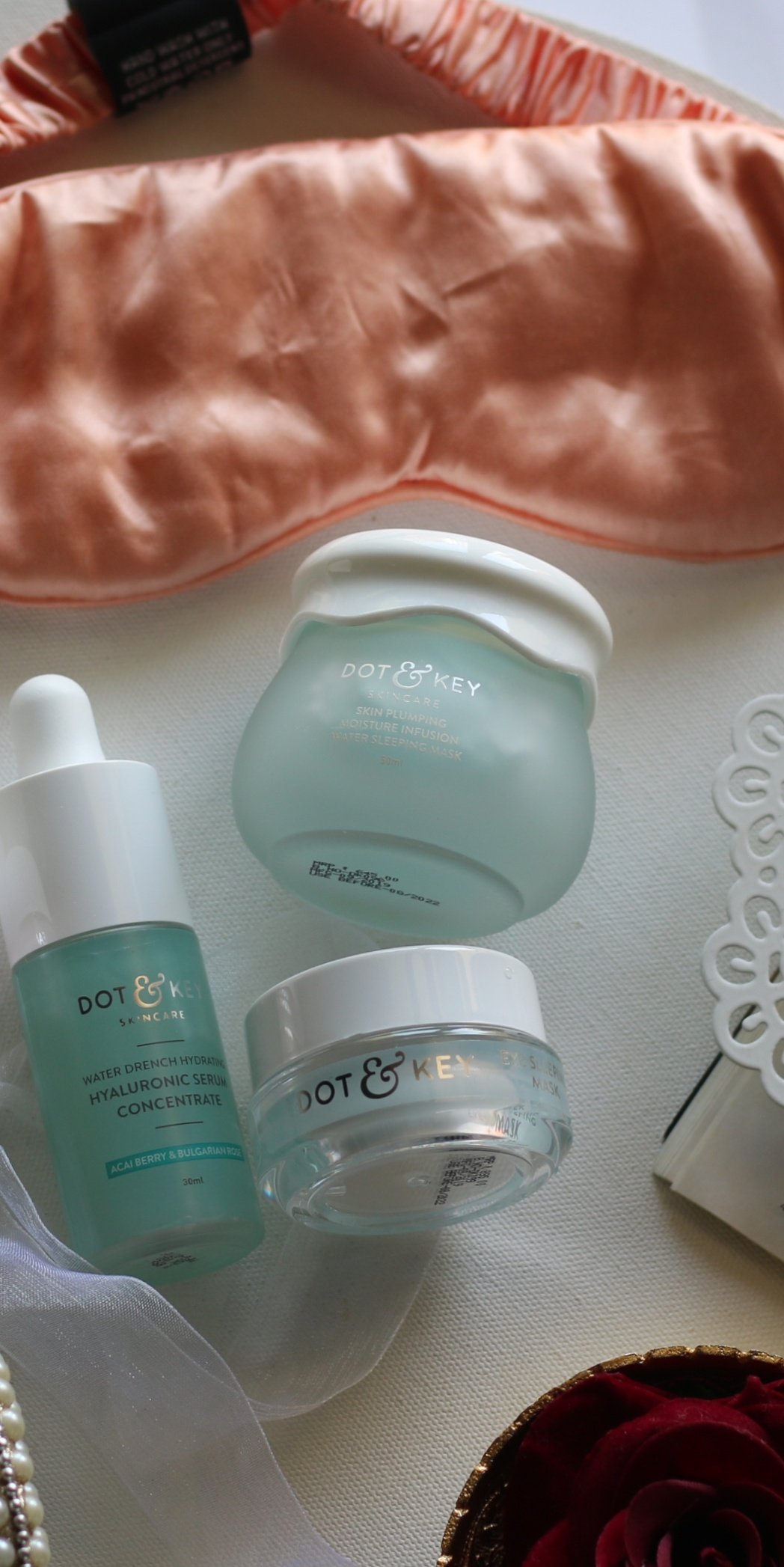 All you need to do is, Scoop out the required amount and layer it on by massaging onto cleansed face and neck. You may leave the mask overnight for deep hydration. Rinse off in the morning.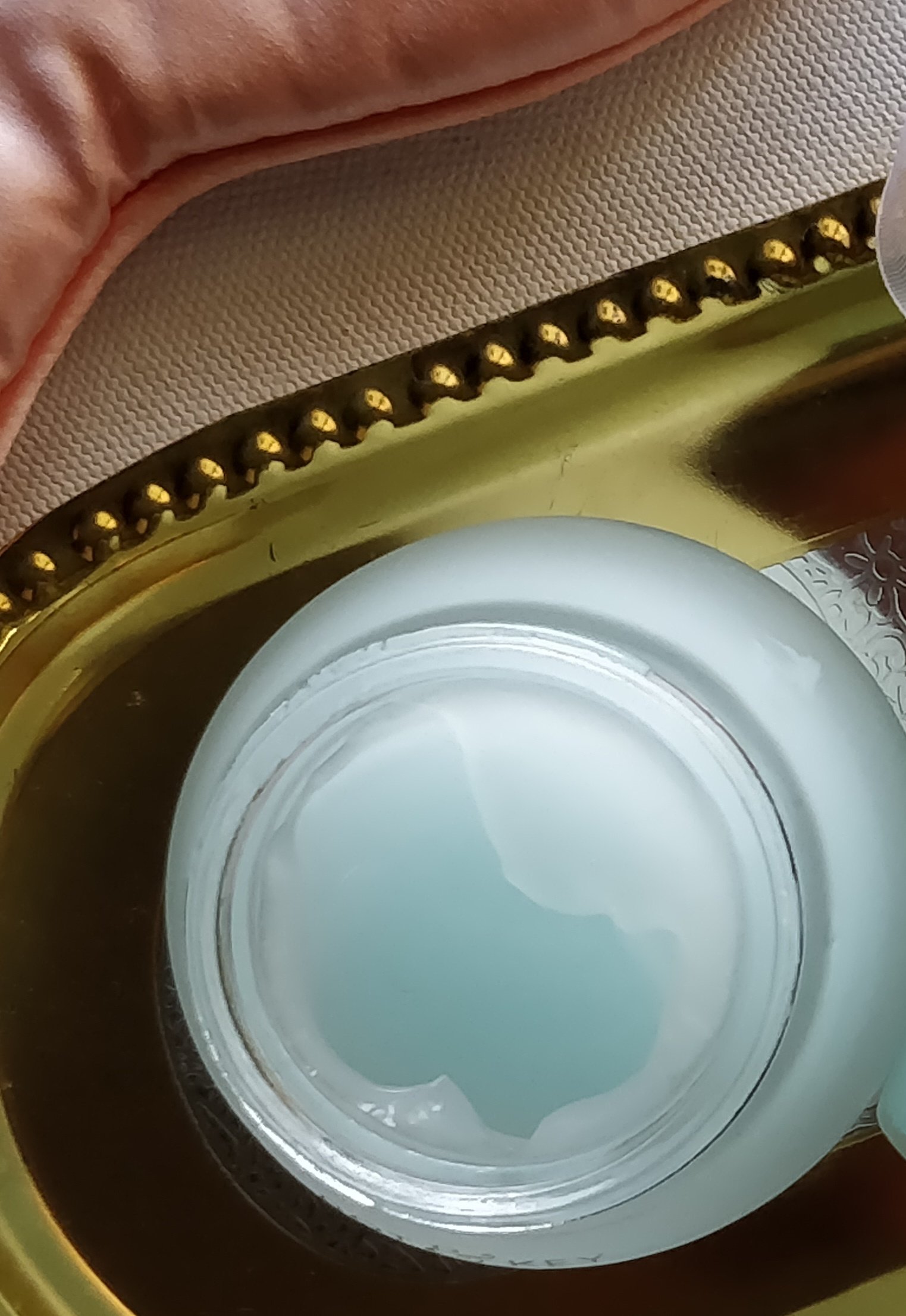 With power of hyaluronic acid, this sleep mask continuously infuses high doses of moisture putting extra thirty skin to bed. Layer it on, get some beauty sleep and prepare to wake up to rejuvenated skin. Skin feels very fresh and plumped and it really lives up to its claims.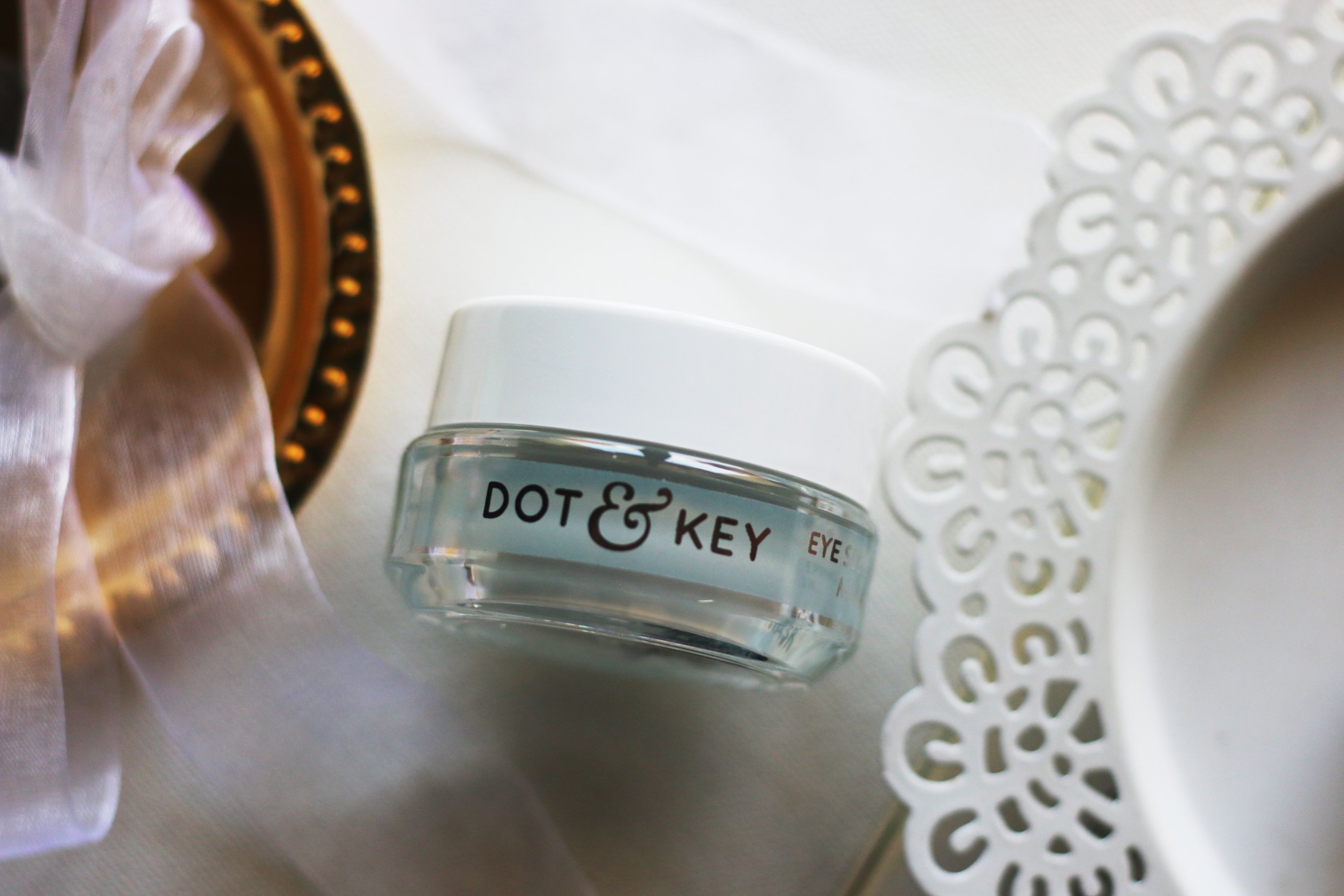 Eyes are often the first place that reveals stress and ageing. Area around the eyes is very sensitive. if not enough care is taken, the area around eyes can look extremely exhausted, dry, lack lustre and may appear rough.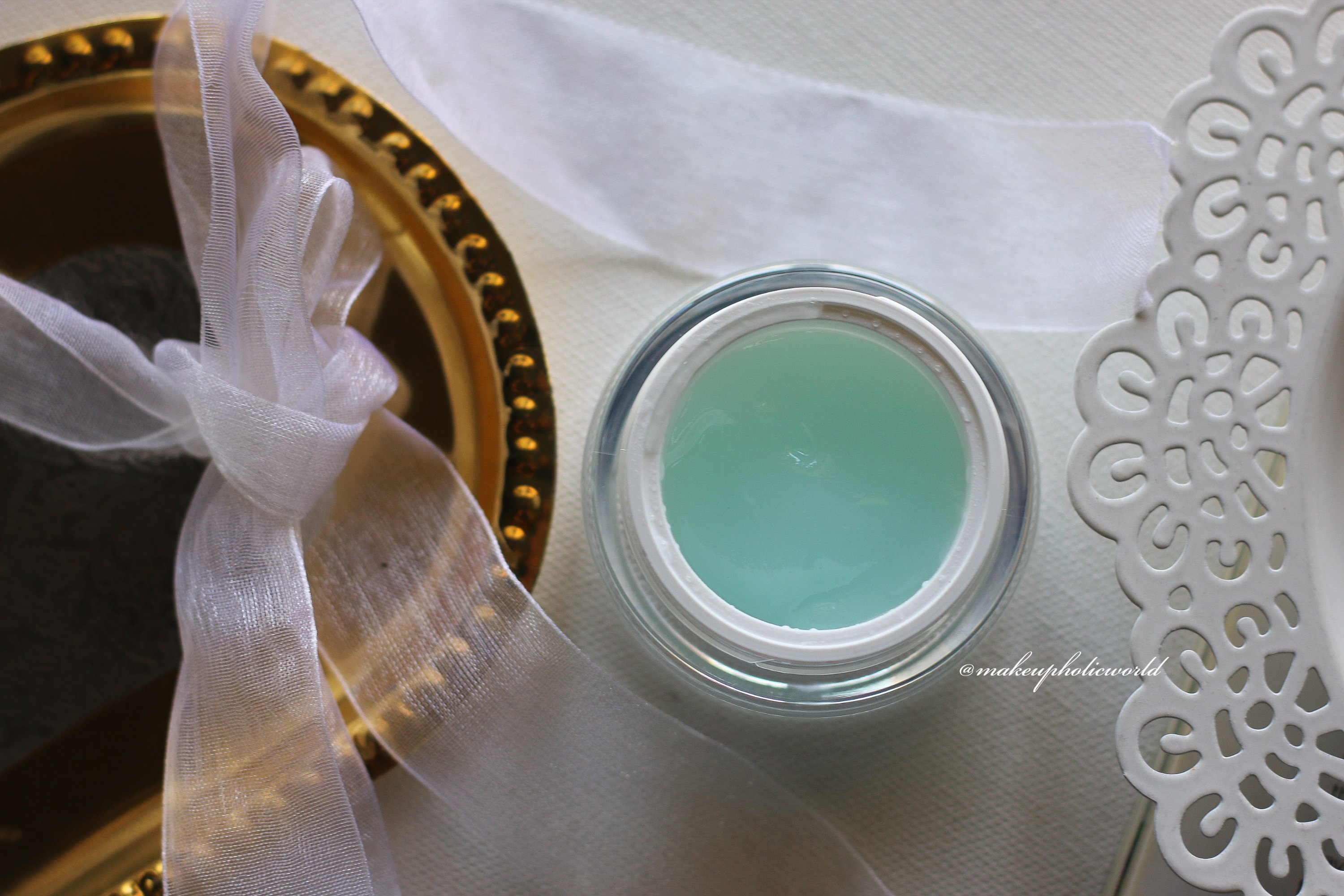 Dot & Key Eye Sleep Mask has hyaluronic acid. This overnight water gel mask gives an instant surge of moisture to skin, which in turn plumps and helps smooth wrinkles and fine lines in long run. Caffeine helps to depuff and diminish the appearance of dark circles while calming chamomile helps to relax and rejuvenate skin. The potent blend of antioxidants and anti-inflammatories it contains, helps decrease under eye bags and tighten stress-induced lines for a smoother, uplifted eye area.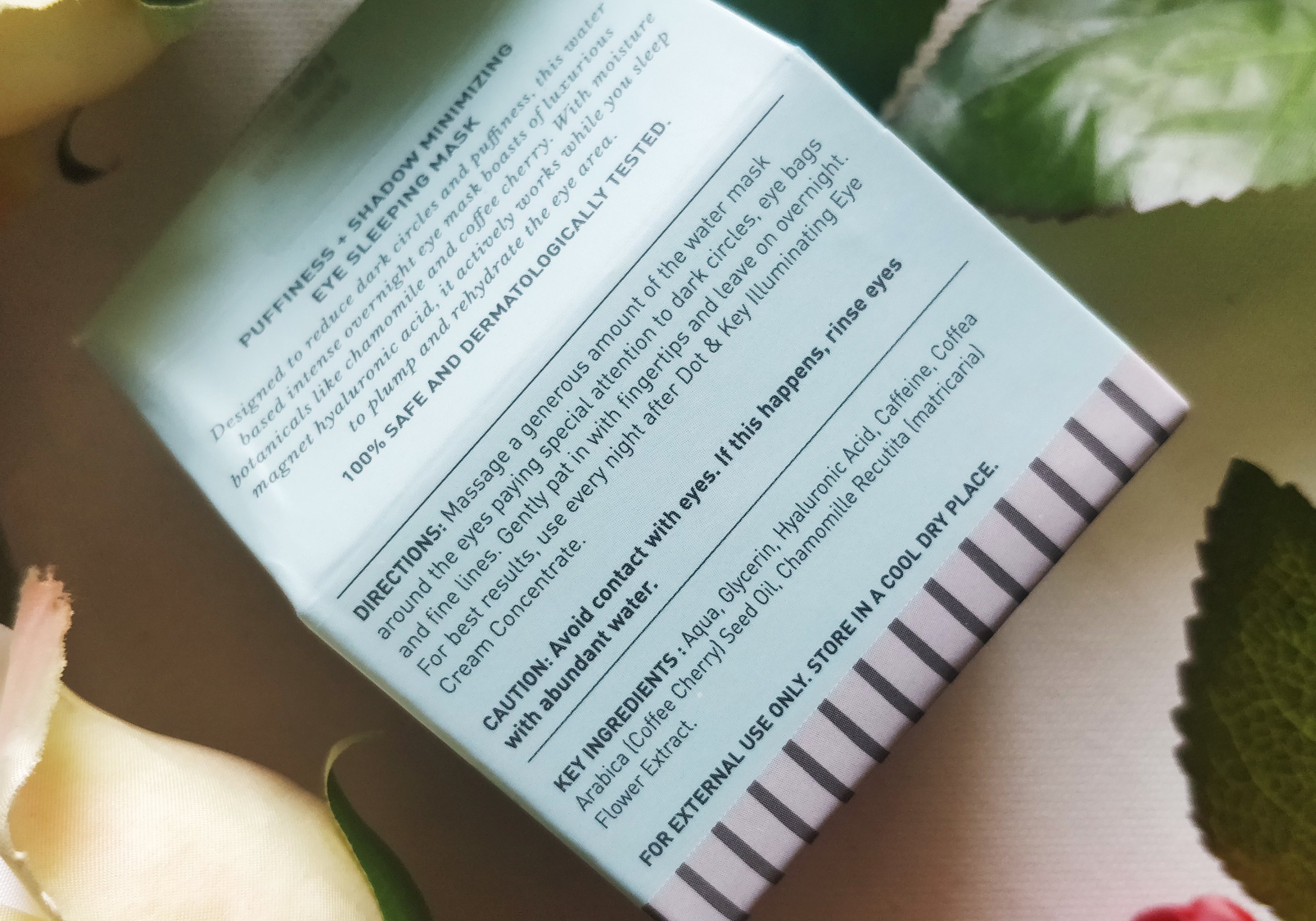 It has a rose fragrance. Free from all sorts of nasties – like parabens, sulphates and phthalates. Though I have used sheet masks as well as sleeping face masks. I haven't tried a eye sleeping mask. I like the cooling effect it gave to my eye area. It spread across easily and you just need a thin layer of products. You don't have to apply it thick.
Massage a generous amount of the water mask around the eyes giving special attention to dark circles, eye bags and fine lines. Pat the product gently onto the area and leave it overnight. Next day wash off using normal water. I notice the area around my eyes look more hydrated. It's too early to comment on how effective it's for dark circles. But, definitely recommended if you suffer from eye bags, under eye circles etc.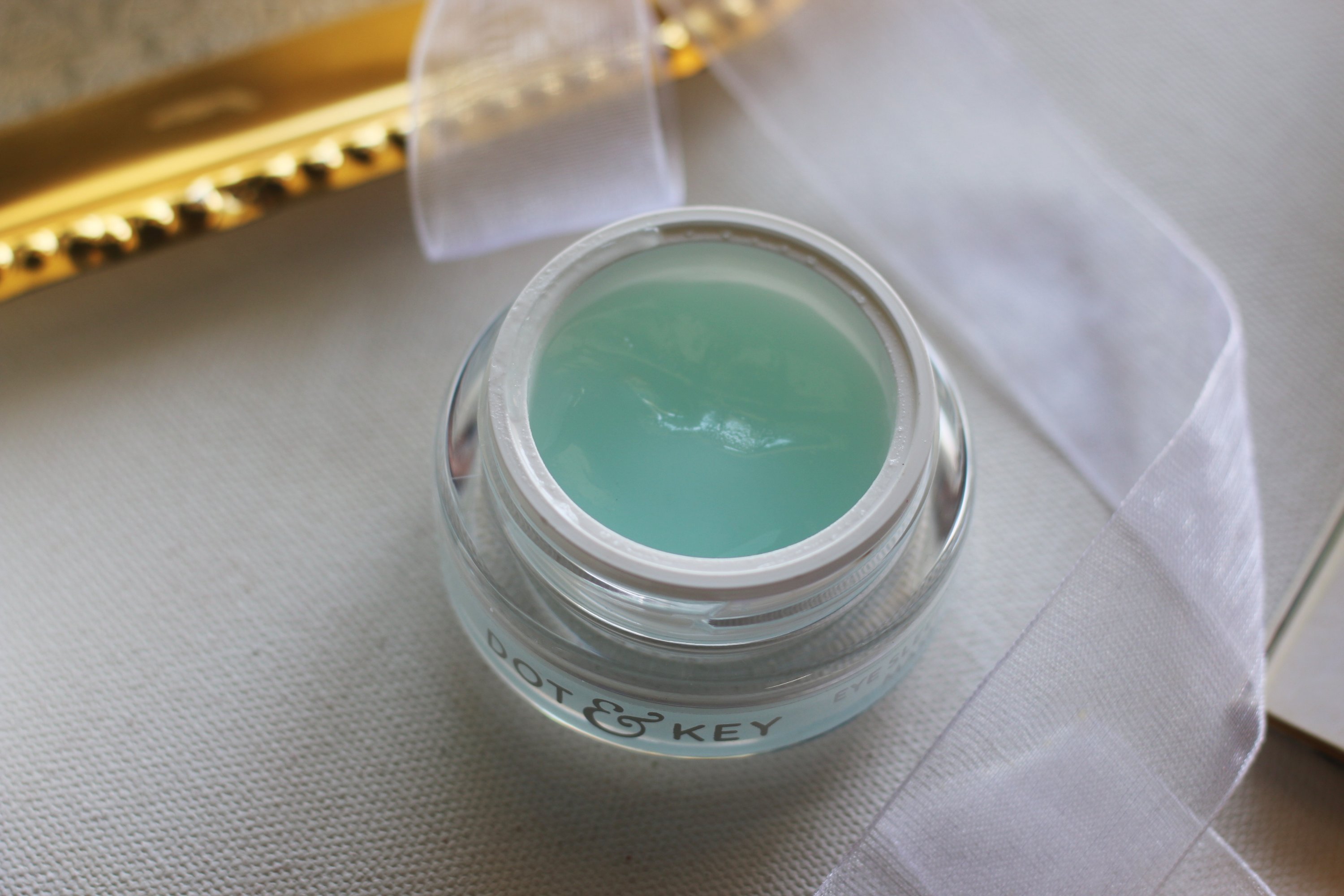 Dot & Key Hydration range is perfect for anyone who spend sleepless nights, does frequent travelling or work indoors majorly with ac on. With amazing hyaluronic acid – infused with natural botanicals – Hydration range takes care of tired, dull looking skin and regular use of this range along with few lifestlye changes can give your skin a youthful glow. Wake up with plump and radiant skin !
Availability – Checkout DOT & KEY Hydration Range here
Dot & Key products are available to purchase online on all leading e-commerce websites such as Amazon Nykaa etc. You may also purchase it directly from Dot & Key website
Use code RENJI20 to get a 20% OFF on all Dot & Key products
** Products sent by brand PR. However, my review is honest and unbiased as always.